Eight in ten blame the public themselves for the number of COVID-19 deaths
As the UK passed the grim-milestone of 100,000 COVID-19 deaths, Boris Johnson addressed the nation and apologised but insisted his government did "everything [they] could" to limit the death toll of the pandemic. But who do Britons think bears the responsibility? New YouGov research carried out for The Times shows Britons consider the general public to be the number one culprit.
Eight in ten Britons (82%) say the public bears responsibility for the number of COVID-19 deaths in the UK, including 45% who think the public bears "a lot" of responsibility. Only 13% of people said the public bears little responsibility for deaths, with just 2% saying the public bears "no responsibility" whatsoever.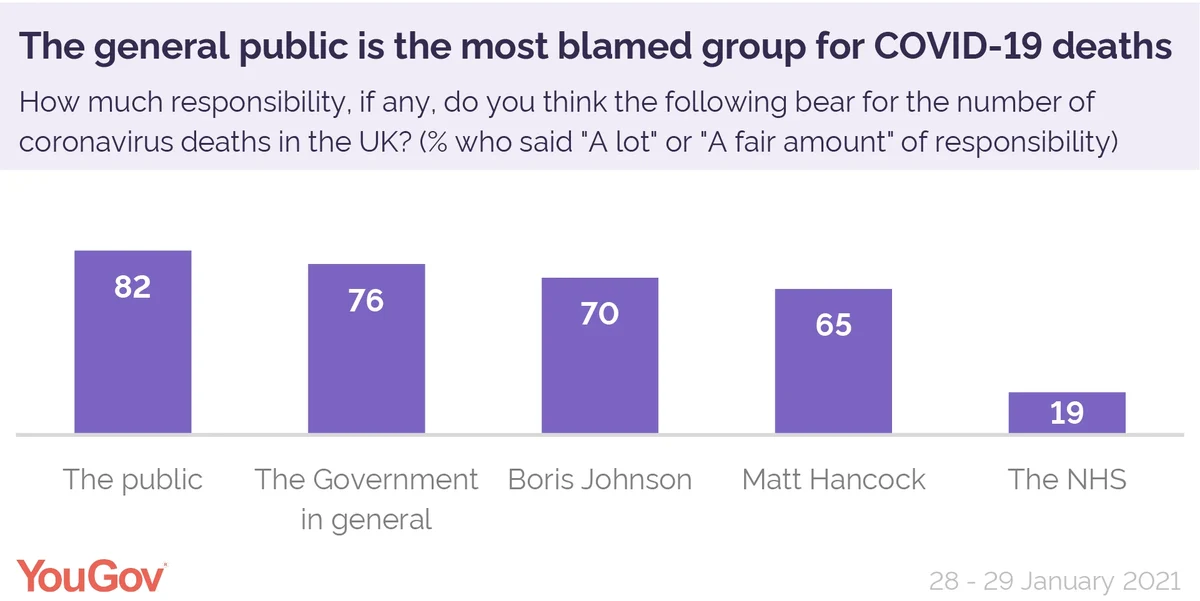 Among the voting groups, Conservative voters (90%) are the most likely to say responsibility should be borne by the public, compared to 78% of Labour voters and 84% of Lib Dem supporters.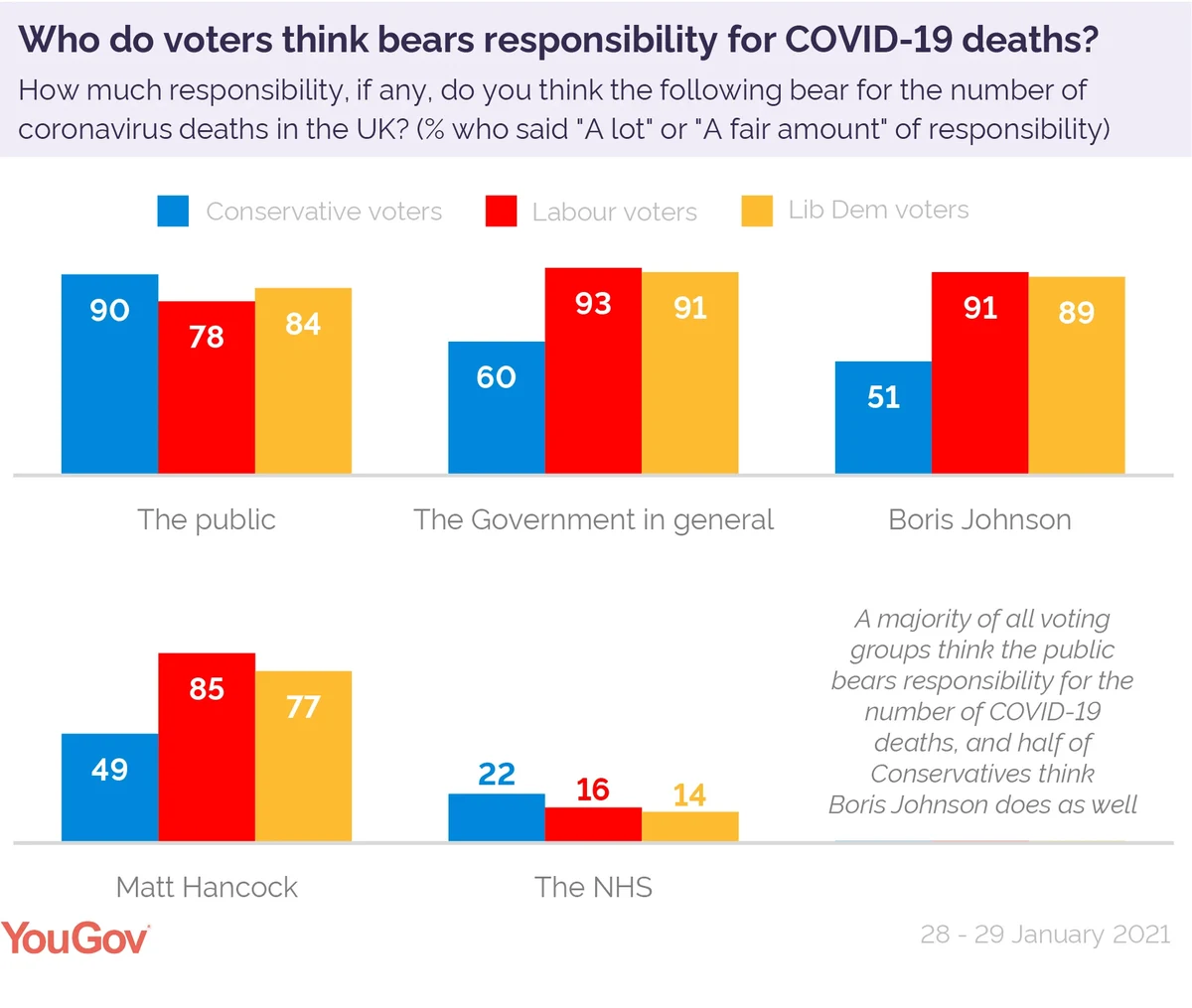 Three quarters (76%) think that the government in general bears responsibility for the death toll. As for the Prime Minister himself, 70% of people think Boris Johnson bears responsibility for the number of deaths in the UK. Half (50%) of Conservatives agree that Boris Johnson bears responsibility, compared to the vast majority of opposing voters including 91% of Labour and 89% of Lib Dems.
However nearly a quarter (23%) of the general public think the PM does not bear any responsibility. Among Conservatives this rises to 43%, including 17% who thinks he bears "no responsibility at all" for the death toll, compared to only 5% and 7% of Labour and Lib Dems who also think the PM is absolved of responsibility.
A similar number of Britons overall (65%) think Matt Hancock bears responsibility as the current health secretary, highest among Labour (85%) and Lib Dem (77%) and lower among Conservatives, of whom 49% would place responsibility on Hancock.
Nearly one in five Britons (19%), including 22% of Conservatives and 16% of Labour voters, say the NHS also bears responsibility for the number of deaths in the UK.
Younger people tend to place more responsibility on leadership and government while older Britons tend to place more onto the general public: 77% of 18-24 year olds say Boris Johnson bears responsibility compared to 62% of the over 65s, while 70% of 18-24 year olds lay responsibility with the public versus 91% of over-65s who say the same.