Half also think the Tories are divided
New YouGov data shows that the British public think that both of the major political parties are divided.
The Labour Party has taken a big hit following the suspension of Jeremy Corbyn from the party. Last week, prior to the former leader's removal, only a third (36%) of respondents described the party as divided. This has since seen a huge jump to 57%.
This shift is largely down to Labour voters themselves. Prior to the controversy, just 22% described the party as divided; this week this figure has more than doubled, to 51%.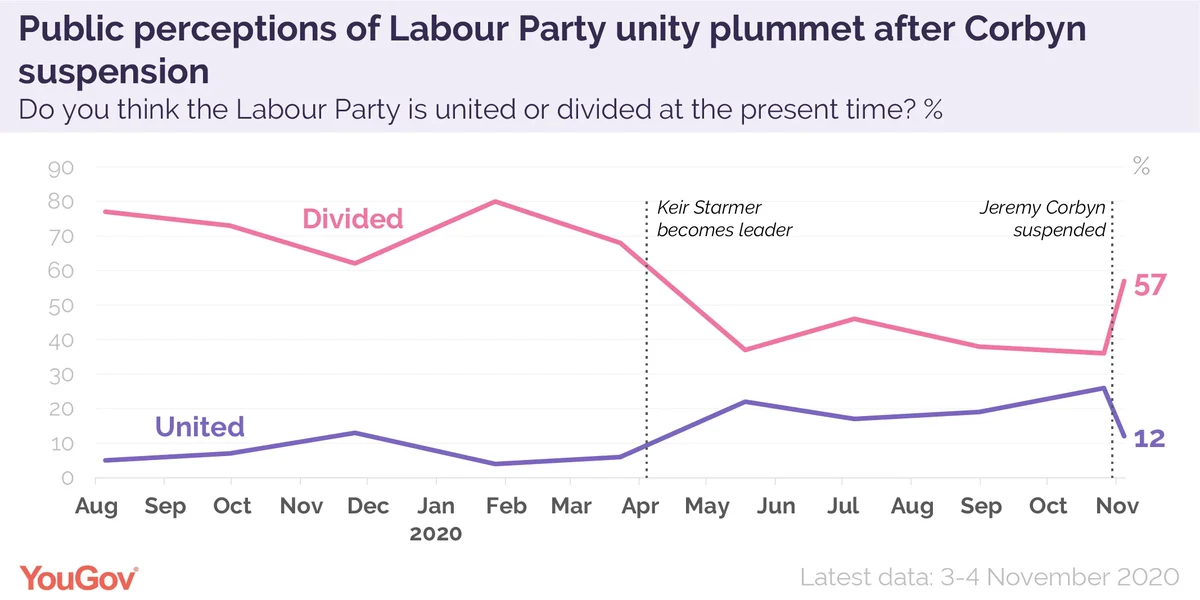 Now is a fractious time for the Conservative party too, with discord among Tory MPs on lockdown priorities as well as recent rows over meals for children. As a result, half of Britons consider the party (53%) divided. Just one in five (18%) describe the party as united.
Approaching half (46%) of Tory voters also believe the party is divided, compared to a third (33%) who think it is united.
Perceived Conservative party unity has seen a significant deterioration since the summer, when 40% of Britons felt the party was split and 28% thought it was unified.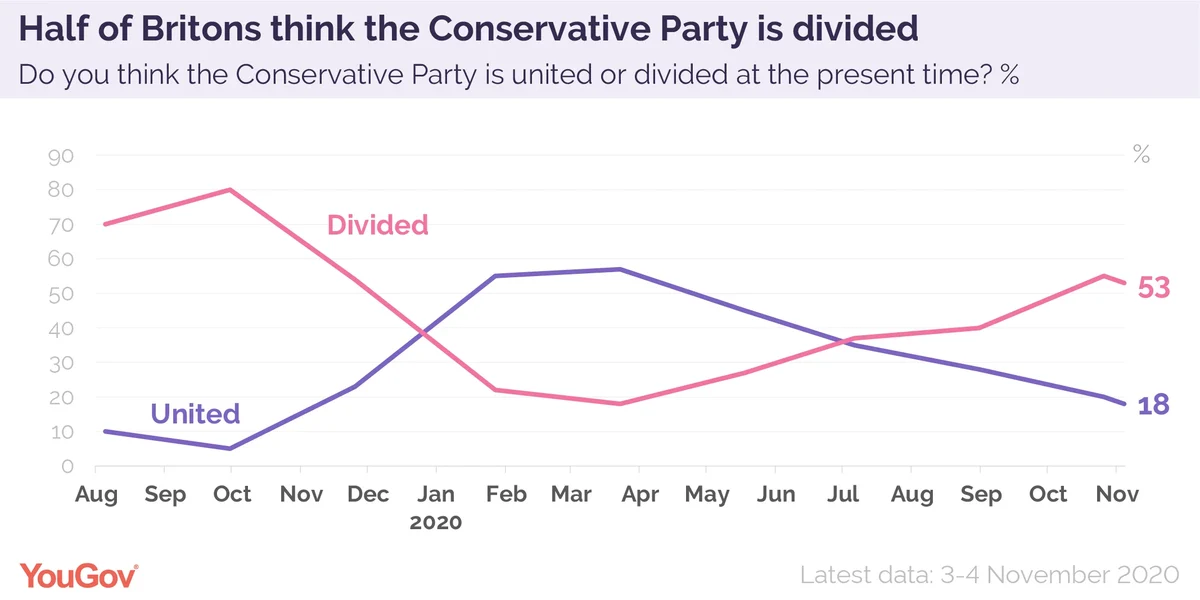 Impressions of Conservative unity have swung wildly over the past year. In September 2019 – during the Brexit battles in parliament – 80% viewed the Tories as split and just 5% saw it as unified. By March – in the wake of its general election victory and at the start of the coronavirus crisis – a majority had come to see the party as united 57%, while only 18% still believed it was divided.
Most think Keir Starmer should remain party leader, plurality say same of Boris Johnson
Although the Corbyn suspension has had a big impact on Labour's appearance of unity, it doesn't seem to have damaged Keir Starmer.
The Labour leader's figures have been stable throughout his (relatively short) leadership. The proportion of Britons who think he should remain party leader has hovered around 60% since he took over; the Corbyn suspension has seen this drop just four points to 55%. Only 13% believe he should stand down.
When it comes to Boris Johnson, more than a third (36%) of people think he should stand down as Conservative party leader, while 43% believe he should continue in place. These figures are down significantly from their peak earlier in the year at the height of the initial coronavirus outbreak, when 64% thought he should keep his job and just 18% thought someone else should take over the reins.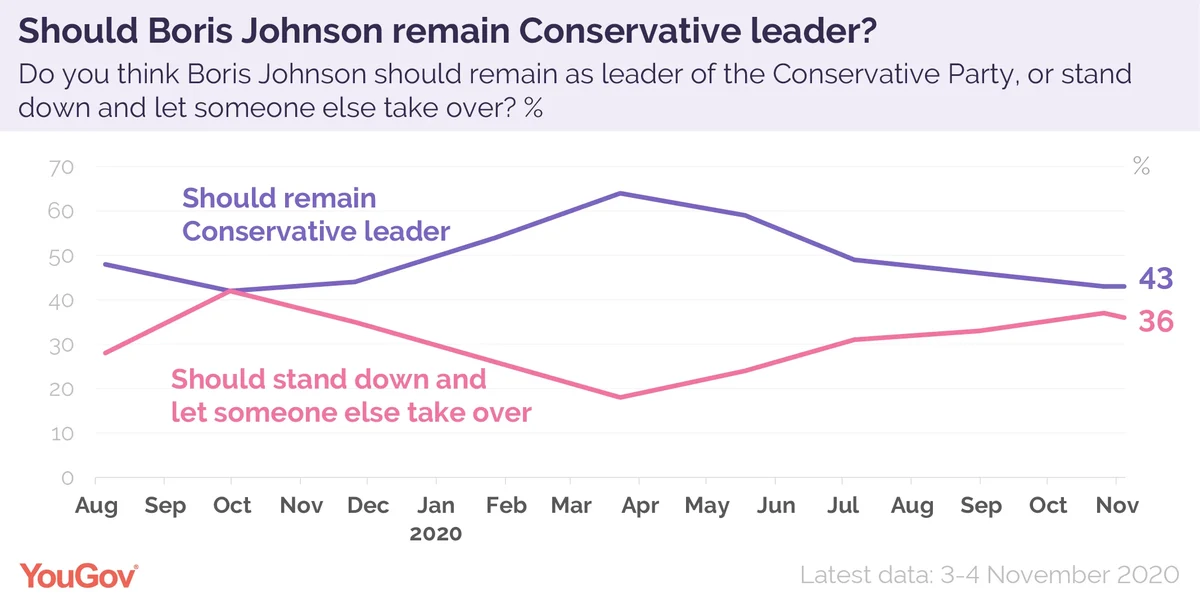 However, Johnson has much more support amongst Conservative voters, with three quarters (75%) of those who backed the party in December saying that he should remain at the head.