With the transition period ending this year, YouGov explores how many people know what the new rules are going to be
While Britain left the European Union on 31 January this year, it is currently in a 'transition period' whereby we continue to be bound by EU rules until a year has passed. Once that time period is over the rules of many sectors, ranging from travel to trade, will change.
Do Britons know what's in store for them on 1 January 2021? YouGov asked how clear people are on what's coming in seven broad areas; across all seven no more than one in five Brits say they are clear on what the new rules will be.
The highest level of certainty is linked to UK citizens travelling to the EU, albeit at just 21% of Britons feeling "very" or "fairly" clear on what the changes will involve. A further 64% say they are "not very clear" or "not at all clear" on what the new rules will be, with the remaining 16% responding "don't know".
Second most clear is the status of EU citizens living in the UK, with 20% believing they have a good idea on what will happen. Nevertheless, 63% say they are unclear and 17% answered don't know to the question.
Least clear in the mind of Britons is what will happen to pensions and benefits for British citizens living in the EU. Just one in nine (11%) feel like they know, compared to 69% who said they weren't clear on the rules and the 20% who answered don't know.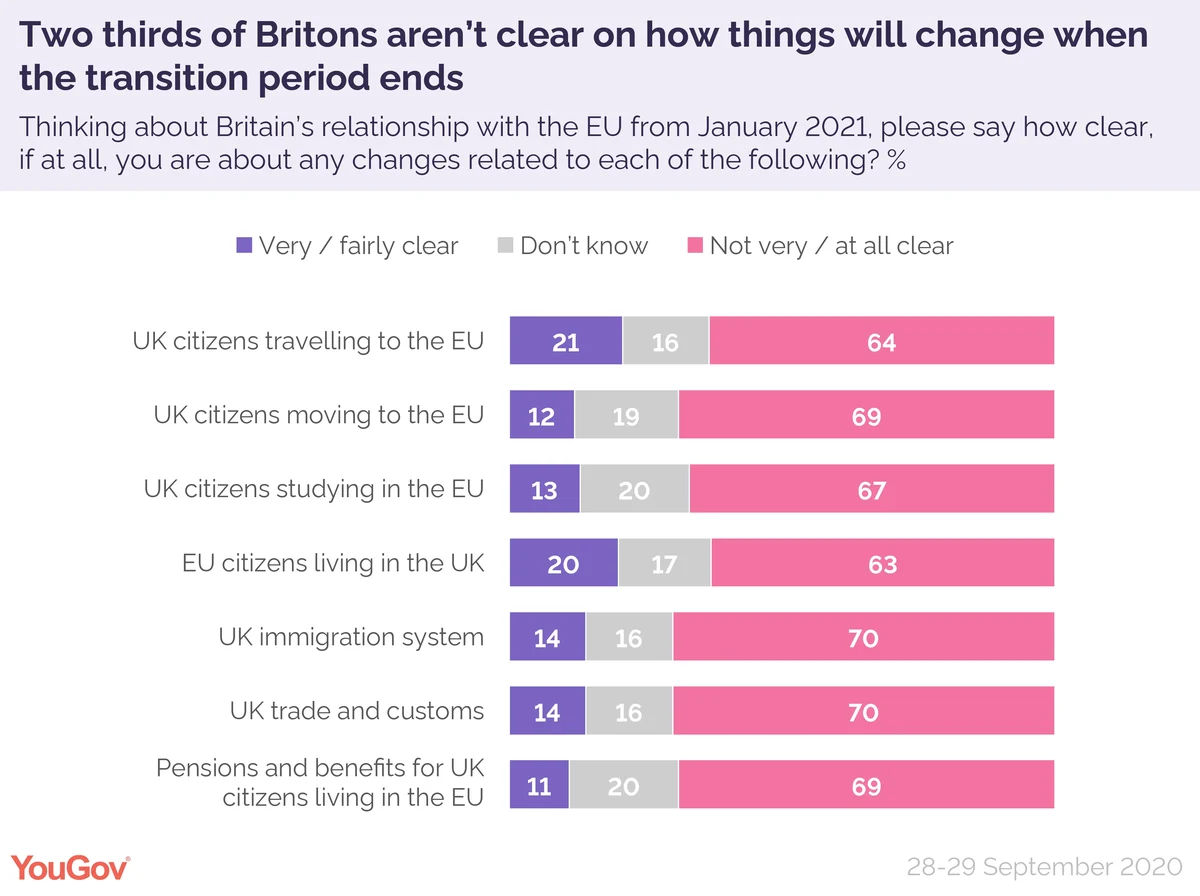 Having explored general awareness levels of changes due in seven areas, the survey also tested knowledge of some very specific rule changes, many of which will impact Britons directly.
For instance, half of Britons (48%) are unaware that they will no longer be able to use the lanes for EU, EEA and Swiss citizens when they arrive at border control in other countries. The 52% who correctly identified that they will have to use the lanes for citizens of 'other' countries was the highest rate of correct answers of any rule change we put to people.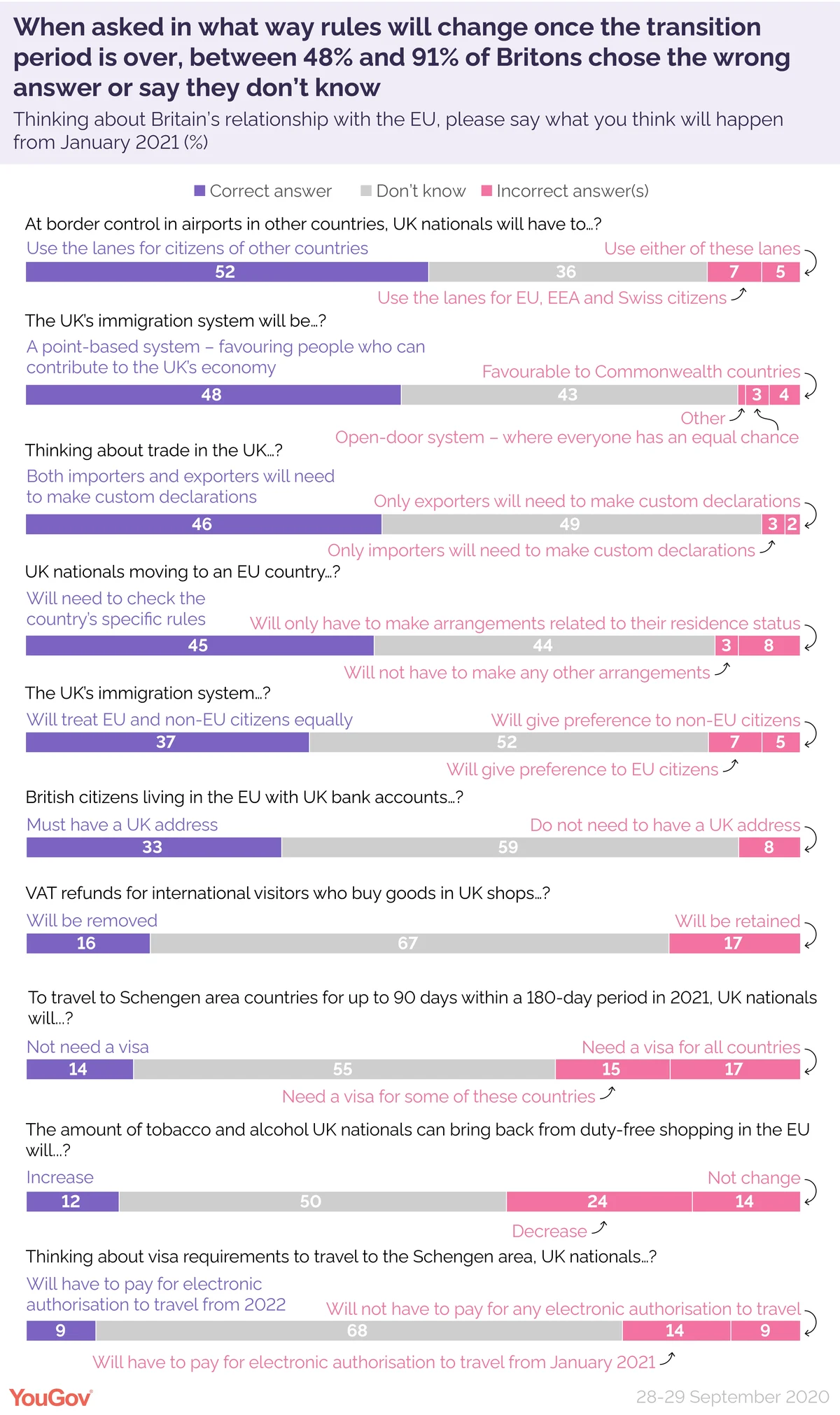 Half (48%) are rightly aware that the UK's immigration system will be points-based, favouring people who can contribute to the UK's economy. Around one in twelve incorrectly think there will be another arrangement, be it open-door (3%), favouring Commonwealth countries (4%), or something else (1%) but many remain unsure (43%).
And only one in eleven (9%) know that UK nationals will have to pay for 'electronic authorisation to travel' within Europe (similar to the ESTA for US travel) from 2022. The vast majority don't know (68%) whilst 14% think it this will be required from January 2021.