Latest YouGov Westminster voting intention figures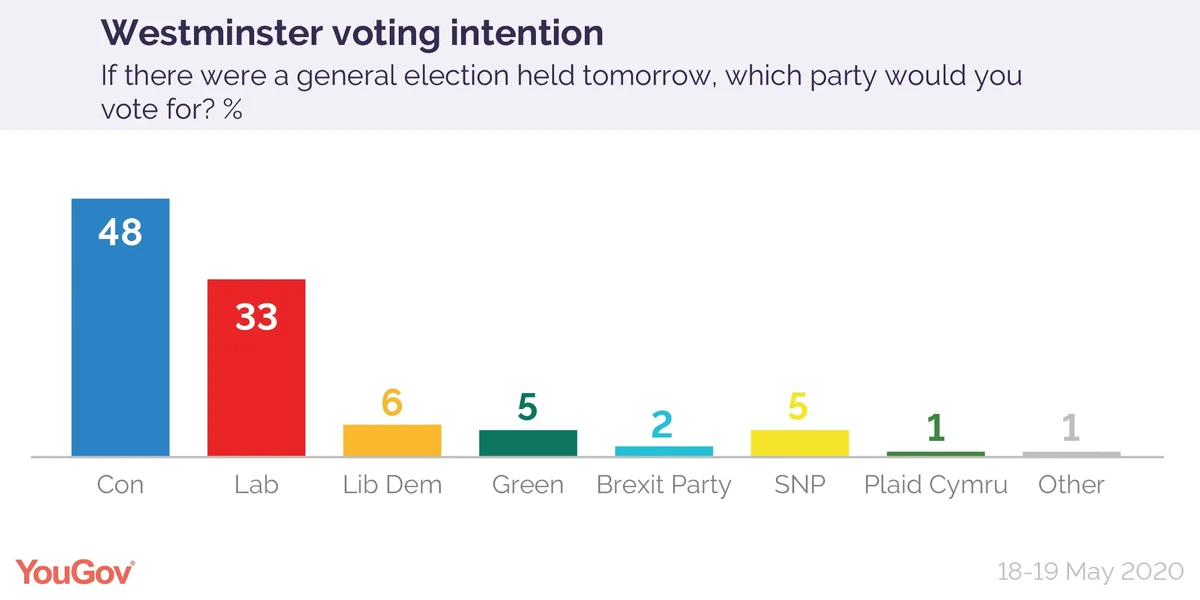 The Conservatives continue to hold a commanding lead 15-pt in the latest YouGov/Times voting intention figures. The party currently holds 48% of voting intention share - from 50% in our most recent survey in early May - while Labour hold 33%, from 30%.
Elsewhere, the Liberal Democrats have 6% of the vote (from 7%) and the Greens have 5% (unchanged). Around 2% intend to vote for the Brexit Party (from 3%).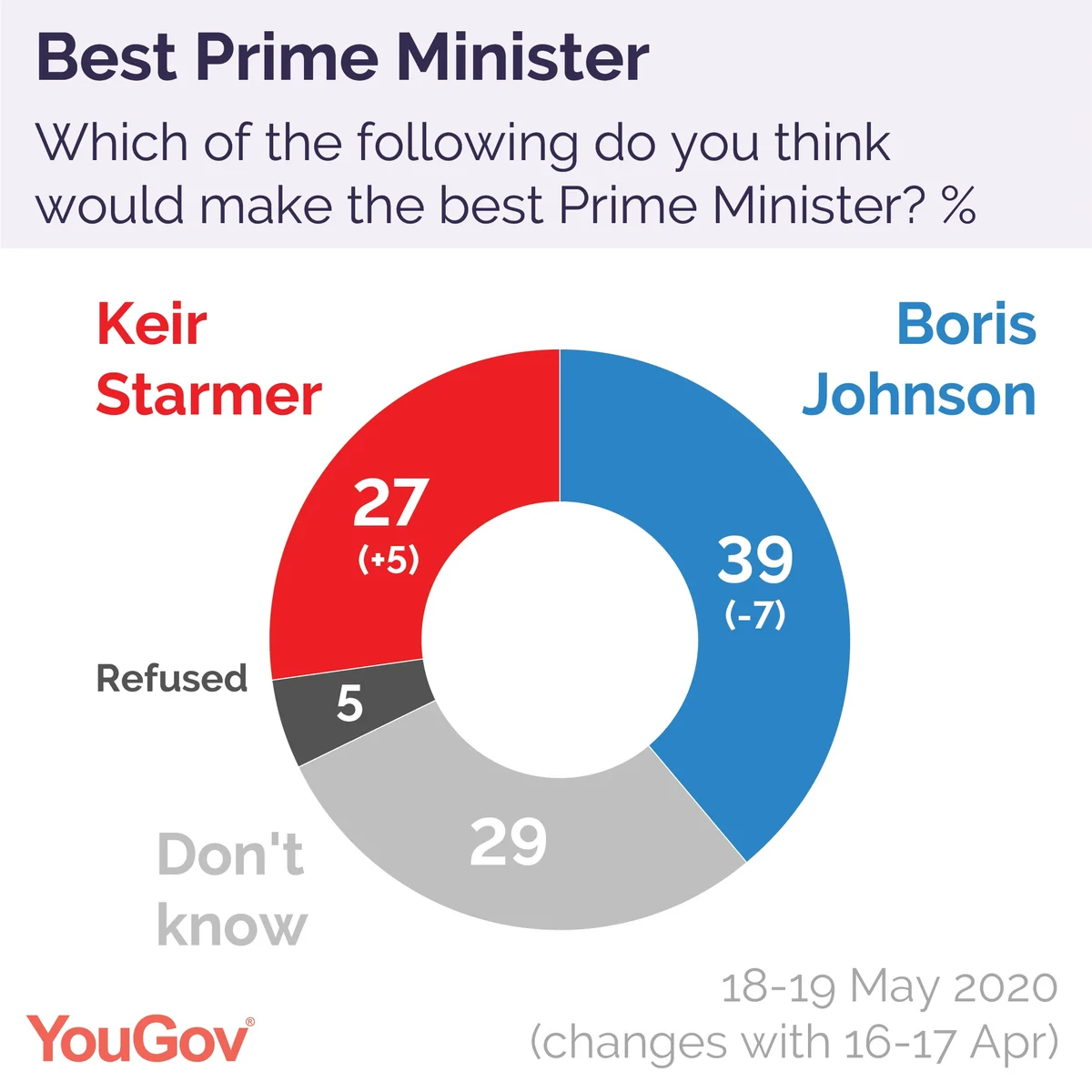 YouGov's second 'best Prime Minister' question since Keir Starmer took over as leader of the Labour party sees him chipping away at Boris Johnson's lead. Currently 39% of Britons say Johnson would make the better PM - a seven point decline from mid-April. Starmer is still behind on 27%, although this is up five points at a time when media coverage of the opposition is low.