Brits are still supportive of the Government's coronavirus response despite mounting criticism over a lack of PPE and testing, YouGov's latest figures show
There has been a notable uptick in criticism of the Government's handling of the coronavirus outbreak this week. Both the press and opposition parties have questioned the Government's exit strategy, as well as whether they should be doing more to increase the number of tests and access to PPE for staff in the NHS and care homes.
However, our latest polling shows that this has not translated into a drop in support for the Government. Two thirds (66%) still say the Government is doing well at handling the outbreak, compared to just under three in ten (28%) who think they are handling it badly.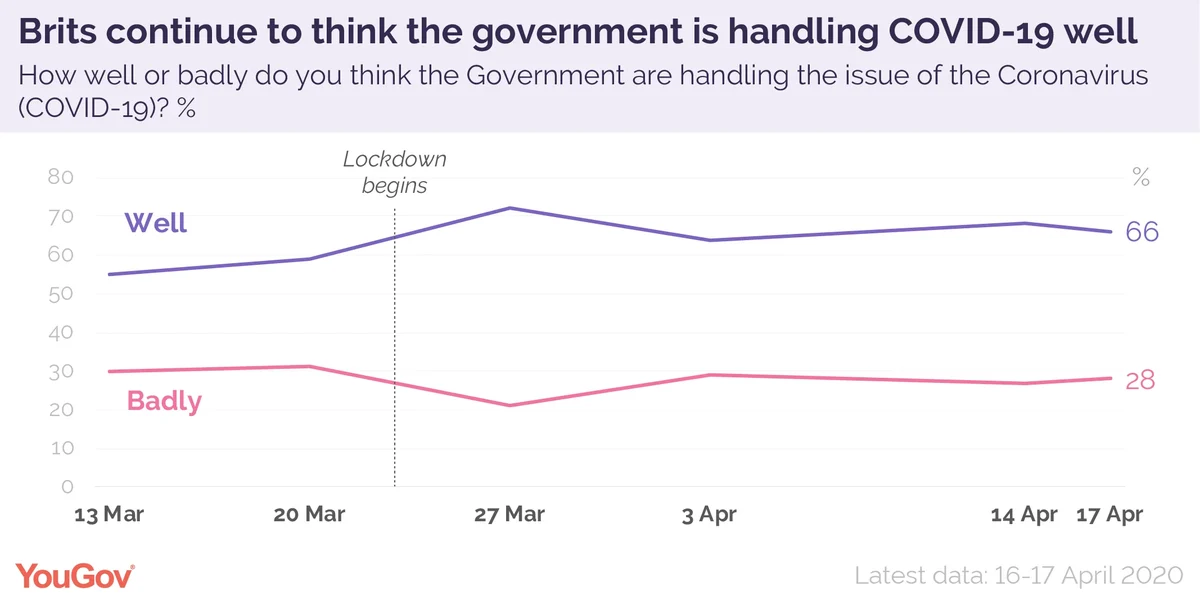 This is down slightly on peak support of 72%, which we saw just after the lockdown began.
The small drop we have seen has come almost entirely from Labour voters, signalling that this is potentially becoming more of a partisan issue. In our latest poll, 42% of Labour voters say the Government is doing well, down 14% on three weeks ago, while 54% say it is doing badly, up 18% on three weeks ago.