Next most popular candidate is backed by just 14%
With just a few days left before Parliament dissolves for the election campaign, John Bercow today stands down as Speaker of the House of Commons ahead of the vote to appoint his successor on Monday next week.
Last month we reported the results of a January survey of MPs which found deputy speaker Lindsay Hoyle to be the favoured successor, with 35% backing him. Now a new survey, conducted among 101 MPs over the course of October, finds support for the Chorley MP has risen substantially, with 50% now wanting to see him taking over stewardship of the Commons.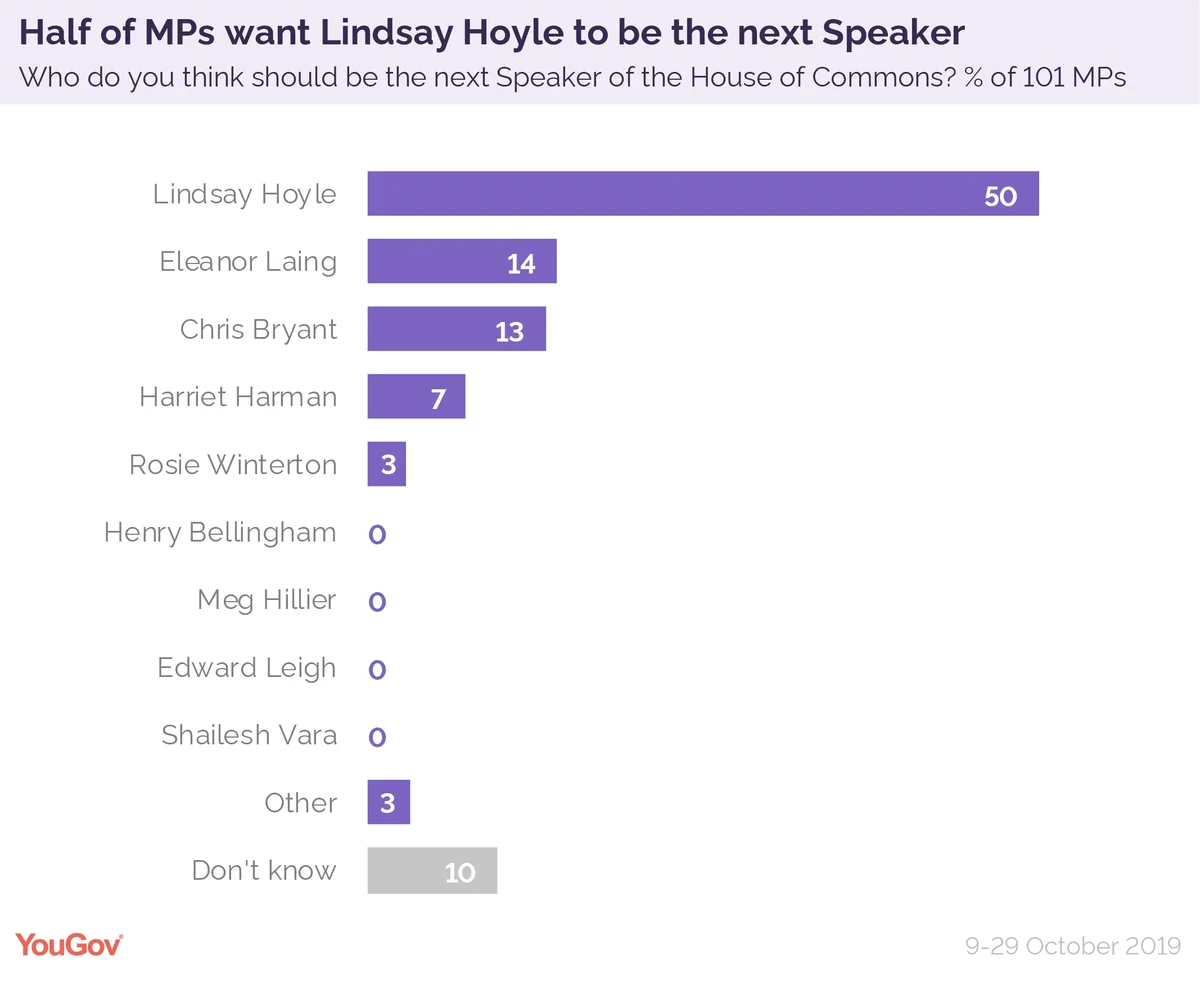 The next most popular candidate – Eleanor Laing, also one of the deputy speakers – comes in a distant second on just 14% of the vote. She is followed closely by Chris Bryant on 13%, then by Harriet Harman on 7% and Rosie Winterton with 3%.
Other candidates who have put forward their name for the role – Henry Bellingham, Meg Hillier, Edward Leigh and Shailesh Vara – secured no votes at all, while 3% of MPs suggested they would want someone not listed to be Speaker.
The final 10% responded "don't know" – a reduction from 41% in the previous survey.
Methodology: YouGov completed online interviews with 100 MPs from across the House of Commons as part of our monthly MP Omnibus survey.
Photo: BBC