Latest Household Economic Activity tracker shows consumer confidence at lowest level since 2009
After Mervyn King's dire warnings on the economic situation, I wish I could present more positive news on consumer confidence – but the November data from the YouGov HEAT (Household Economic Activity Tracker) report paints rather a bleak picture.
The index is at its lowest since March, job security has fallen to its worst level in two years, perceived discretionary income continues to decline and if people do have money, they have little inclination to spend it.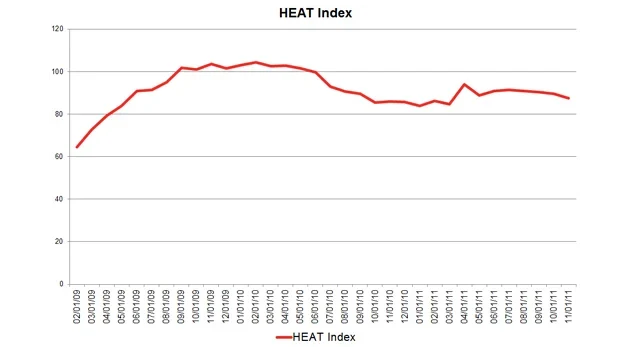 The overall HEAT Index (out of 200) is a composite of the public's opinion of financial situation, job security, house prices and business activity at work. It has now fallen for four consecutive months, and sits at 87, its worst level since March. Driving this are job security fears, which have seen a five point drop since October and is at its lowest point since mid-2009. Further evidence of the extent of worry about unemployment is shown as 30% rate the prospect of unemployment as a 10 out of 10 in terms of being a major threat to the economy. It's the first time since we first asked this question a year ago it has topped the list, overtaking energy prices.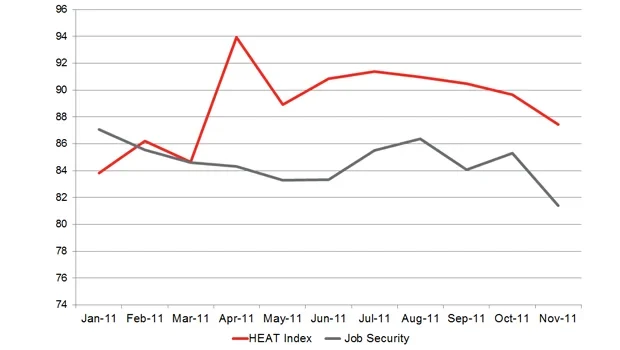 A spending-led recovery looks unlikely, with 37% of Britons reporting that they have less cash available than last month, while only seven per cent have more. And if they were to get a windfall of one month's income, only 15% would spend it, with 48% saving, and 38% paying off debts.
Can we find a glimmer of good news in all this gloom? While the overall index chart does show optimism is very low, levels are not are bad as spring 2009 – perhaps there is comfort in the fact that it's been worse before?