A quarter (24%) of Britons also think civil unrest could erupt if the UK leaves the EU without a deal
As the battle rages on behind the walls of the Palace of Westminster, the Civil Service continues to plan for a No Deal Brexit.
Part of their preparation planning, dubbed "Operation Yellowhammer" has identified 12 areas of risk the UK faces, including; shortage of medicine, disruption to transport and a breakdown of the peace process in Northern Ireland.
Following on from our recent story which showed that 72% of Britons think a No Deal Brexit can still realistically happen, YouGov polling reveals what is most concerning about the prospect.
Half of Britons say they are most worried about shortages of medicine, with 39% highlighting it as their primary concern.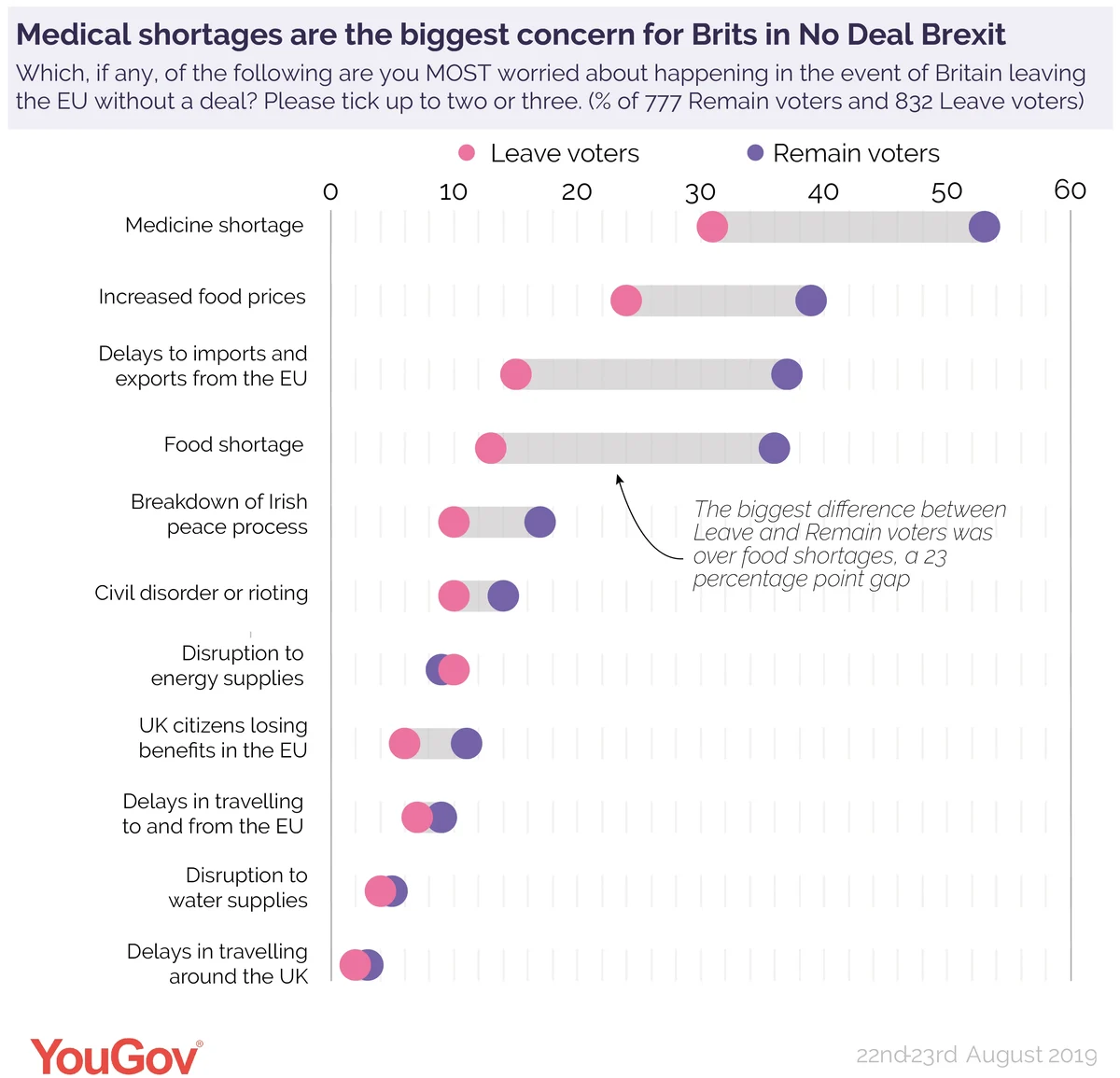 Remain voters are most likely to be concerned, with half (53%) ranking shortage of medicine as their biggest worry ahead of Brexit. Just shy of a third (31%) of Leave voters also say medical shortages are the most concerning factor.
However, a third (32%) of Leave voters also say they are not worried by any of the 12 areas of risk.
A third (32%) of UK adults also said they are most concerned about increasing food prices and a quarter (26%) said they are most concerned about the availability of food supplies in shops also running low.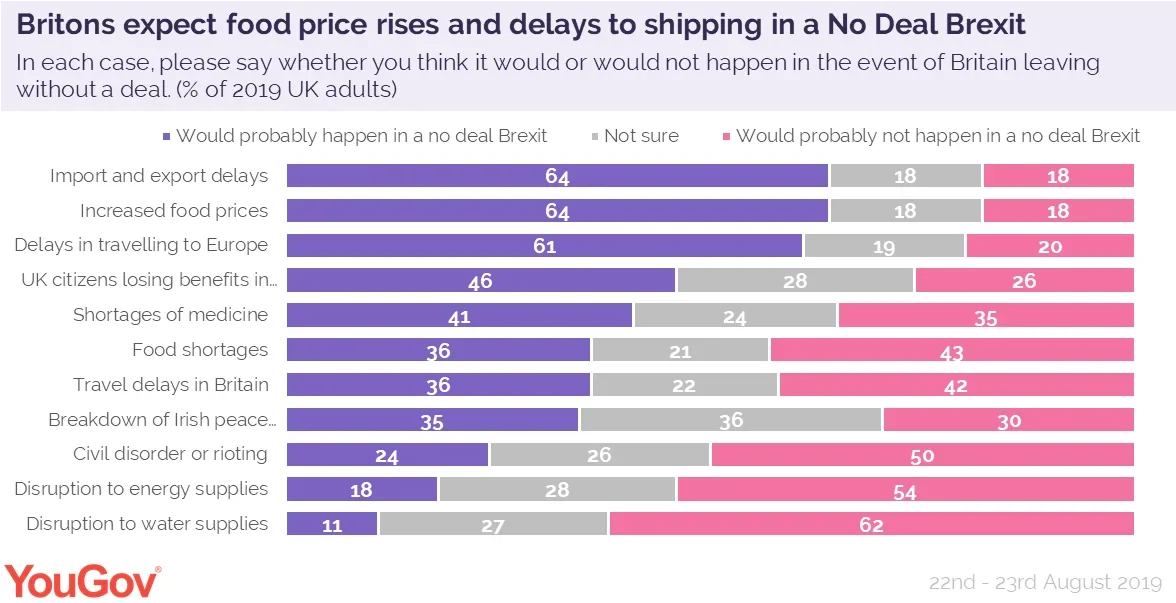 However, when it comes to the most likely impacts of a No Deal Brexit, 64% Britons think food price hikes and delays to shipping are the mostly likely consequences.
Britons also believe shortage of medicine is not only a concern, but likely, with 41% saying they think shortages are probable without an exit deal.
Public opinion is split on Northern Ireland, 35% of Britons think the peace process would probably break down under a No Deal exit, 30% doubt there will be an impact, and 36% remain unsure as to the outcome.
One-in-four adults (24%) also think that civil unrest could break out if the UK crashes out of the EU without a deal, with 50% thinking the streets will stay calm. However, almost half (45%) of those aged between 18 and 24 say civil unrest or rioting is likely if Prime Minister Boris Johnson fails to secure a new deal in time.
Image: Getty