Number of people expecting Brexit to happen on time goes from two to one against to neck and neck
The latest edition of YouGov's Brexit deadline tracker reveals that the number of Britons who expect withdrawal from Europe to happen within the Prime Minister's timeframe has increased noticeably.
In the middle of July only 27% of Brits believed Brexit would be delivered by October 31st, but this figure has since risen to 39%. Over the same period the proportion who expect the UK to still be an EU member state come November has fallen from 56% to 40%.
The increases have come from a wide range of groups. Among Leave voters the figure expecting Brexit to be carried out on time has risen by twelve percentage points from 38% to 50%. Likewise, among Remain voters, it has risen thirteen percentage points from 22% to 35%.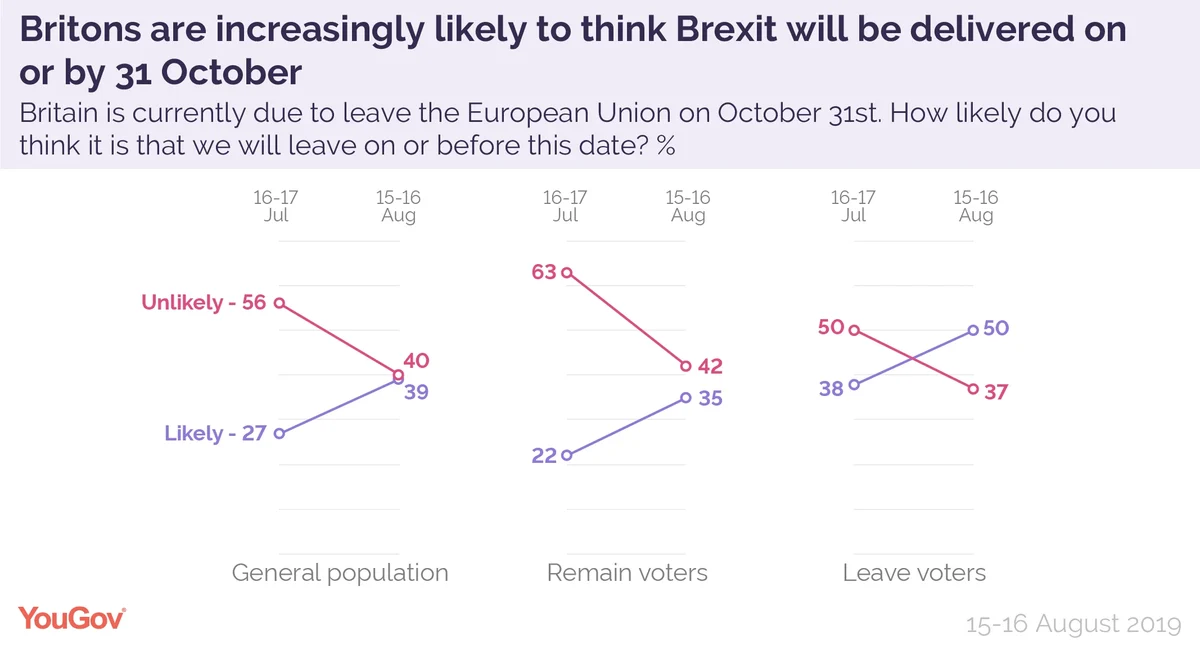 A majority of those who intend to vote Conservative (63%) also expect Boris Johnson to have kept to his pledge by Halloween. In news that will no doubt please the Prime Minister, so too do 56% of those currently intending to back the Brexit Party – Johnson's key target demographic for the much-expected general election.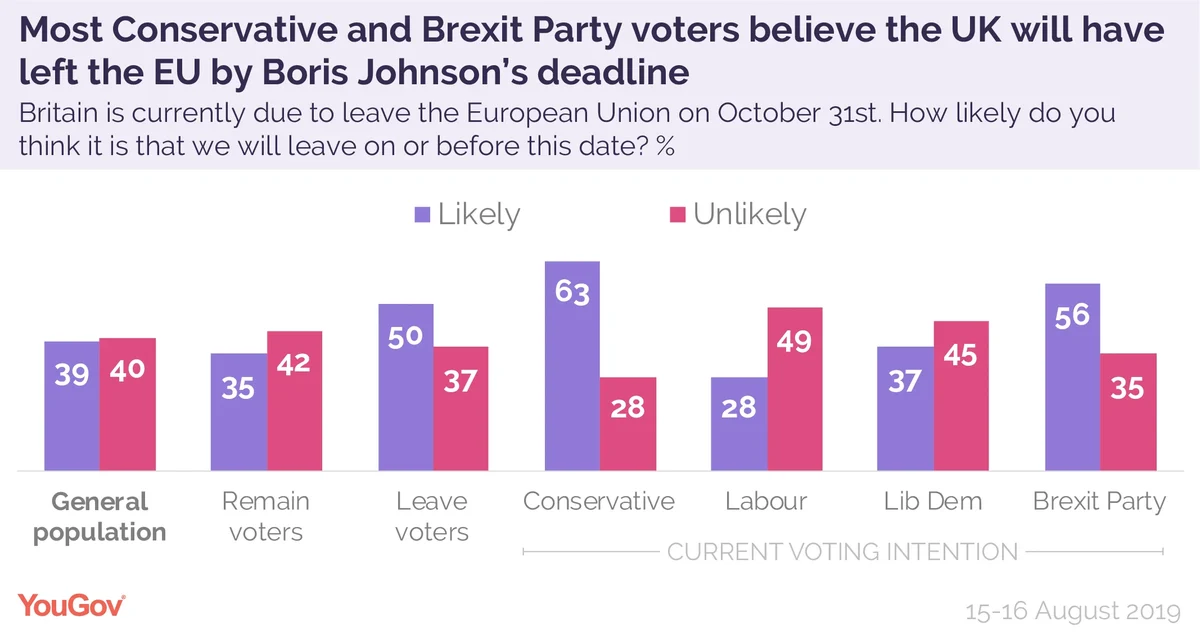 By contrast only 37% of those expressing a Lib Dem voting intention think Brexit will have happened on schedule, and just 28% of those who would cost their ballot for Labour say the same.
Photo: Getty