Latest YouGov Westminster voting intention figures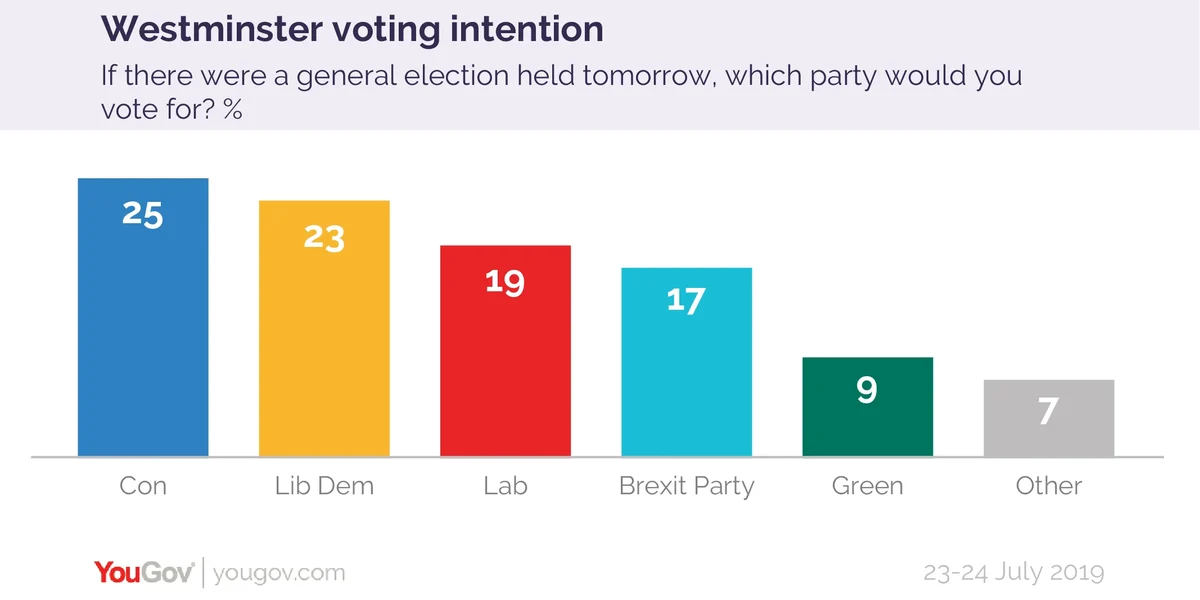 The first YouGov/Times voting intention survey since Boris Johnson won the Conservative leadership contest sees his party continue to hold 25% of the vote. The Lib Dems are in second on 23% (from 20% last week) and Labour in third on 19% (from 21%). The Brexit Party hold 17% of the vote (from 19% last week) and the Greens are on 9% (from 8%).
Our first 'best Prime Minister' question since it was confirmed that Johnson will take over the role shows the public almost twice as likely to choose him over his Labour rival. Almost four in ten Brits (38%) say Boris would make the best PM, compared to 20% who said Jeremy Corbyn. A further 38% of Britons couldn't choose between them, answering "not sure".