Last week I looked at YouGov's BrandIndex data to see the immediate impact on consumer perception of the outage that caused a blackout of BlackBerry's email, web and Messenger services. Now two weeks on from the crisis we can return to BrandIndex for signs of recovery. Focusing firstly on buzz, BlackBerry's dramatic fall does appear to have bottomed out, but the ground regained has so far been limited – from a score of +11 on the day of the crash, it fell as far as -56 on 18 October and has since moved back to -40.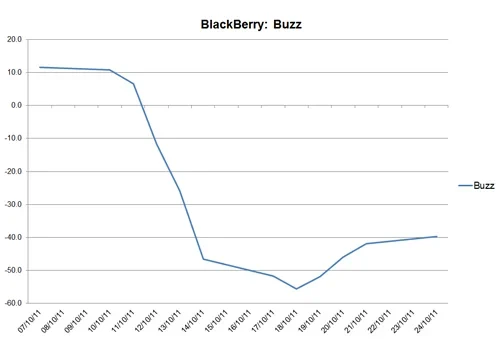 Diving further into the data, the key perception measures reveal some interesting findings. General impression, for both customers and non-customers, follows a similar pattern to buzz, showing a steep decline that bottomed out last week, and which has since recovered a small proportion of lost ground (now at -9). Satisfaction, which is more closely tied to current customers, also fell but crucially not as steeply (from +10 to +5) and has since recovered two thirds of its lost score.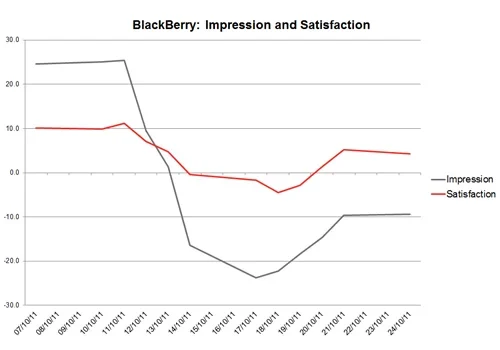 This is positive for BlackBerry as it suggests that once customers came to terms with the initial annoyance, their views didn't alter much.
However there are still two big areas for concern. Firstly, BlackBerry does need to recover that final third of lost customer sentiment and, as we have seen from crises that have hit other brands in recent years, that is not easy.
Secondly, although customer sentiment is recovering well, general impression is still a long way down on where it was. The biggest impact of the outage may not turn out to be specific customer dissatisfaction, but more a general feeling that BlackBerry is just not as good as its competitors.
A version of this article also appears in City AM