Latest YouGov European Parliament voting intention figures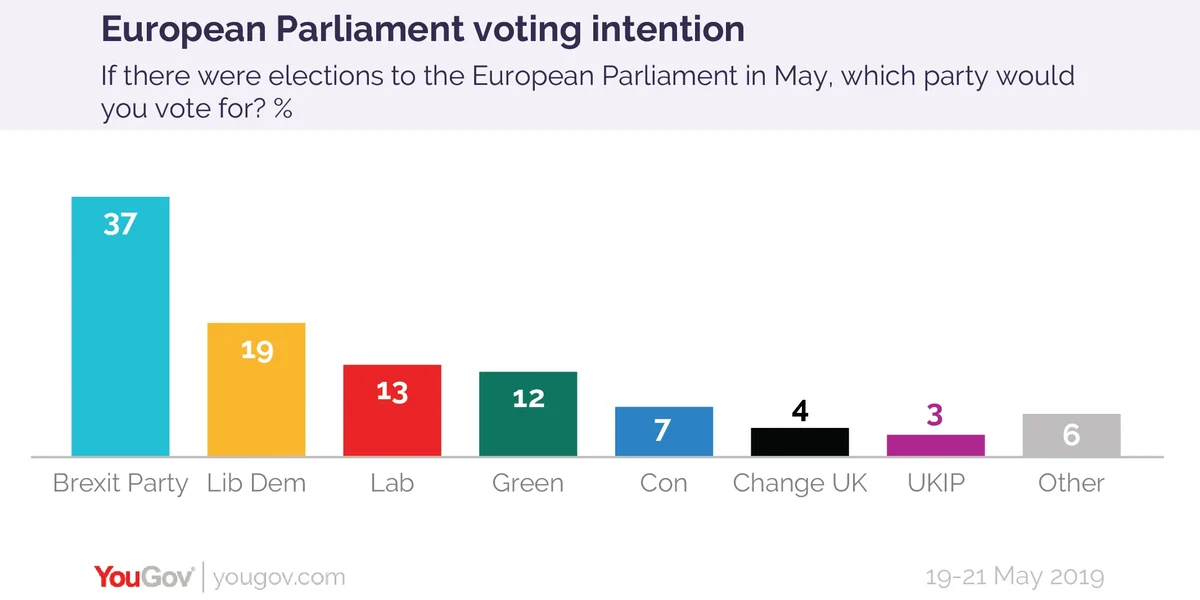 The final YouGov/Times European Parliament voting intention survey before the election finds the Brexit Party continuing to dominate with 37% of the vote, having been on 35% in last week's survey.
The Lib Dems tighten their grip on second place, holding a six-point lead over third-placed Labour. Close to one in five people now say they intend to vote for the Lib Dems (19%, from 16% last week) compared to 13% for Labour (from 15%). In fact the Green party is now snapping at Labour's heels for third place, being only one point behind on 12% (having been on 10% last week).
The Conservatives now sit in a distant fifth place, with just 7% of people planning to back the Tories (from 10% last week). Change UK are now on 4% (from 5%), votes for UKIP stand at 3% (unchanged), and voting intention for all other parties stands at 6%.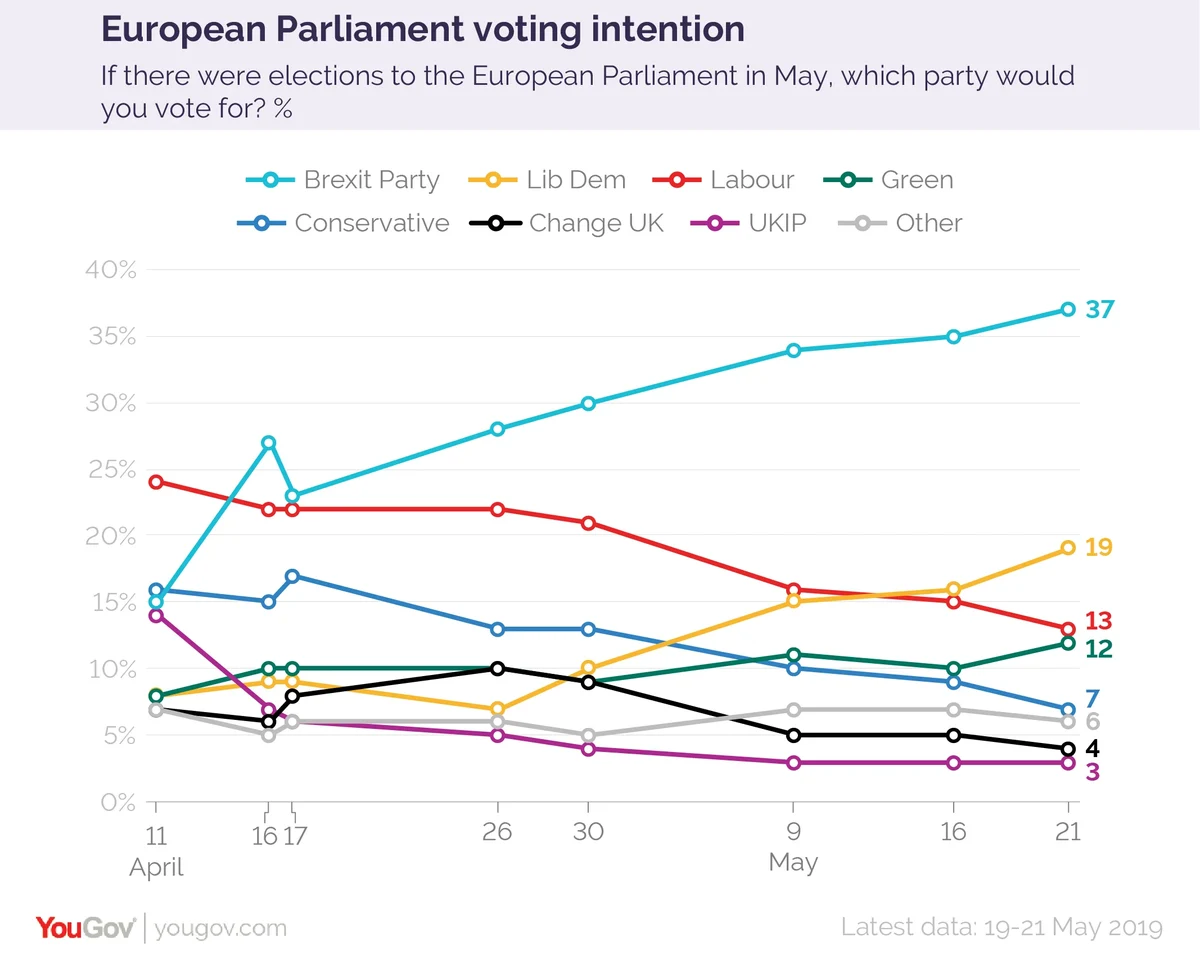 Taking a look back over the race since we began polling in the second week of April reveals quite how far the parties have come. Despite only just having been founded, the Brexit Party immediately polled in third place on 15% - one point behind the Tories and one ahead of UKIP. The Brexit Party's meteoric rise has been matched by the slump the other two parties experienced. While Nigel Farage's party has since more than doubled its vote to 37%, the Conservatives have seen their vote share halved to 7% and UKIP are down to just 3%.
Likewise Labour have been unable to hold on to their inital first-placed position, falling from 24% to just over half that figure now. The Lib Dems have seen a revival in fortunes since this month's local elections, with the first poll conducted in the aftermath seeing the party break out of their previous 7-10% range and up to 15%. They have continued to rise since then.
Photo: Getty