UK comes low down on league table of populism, with just 14% of population holding such views
New data from the YouGov-Cambridge Globalism Project reveals where around the world people are most likely to hold populist views.
Brazil tops the list of the 19 countries analysed, with 42% of the population. The nation elected Jair Bolsonaro – considered by many to be a populist politician – as president in a vote late last year.
Close behind is South Africa, where 39% of citizens hold populist views. Thailand and Mexico tied for third place, at 30% each.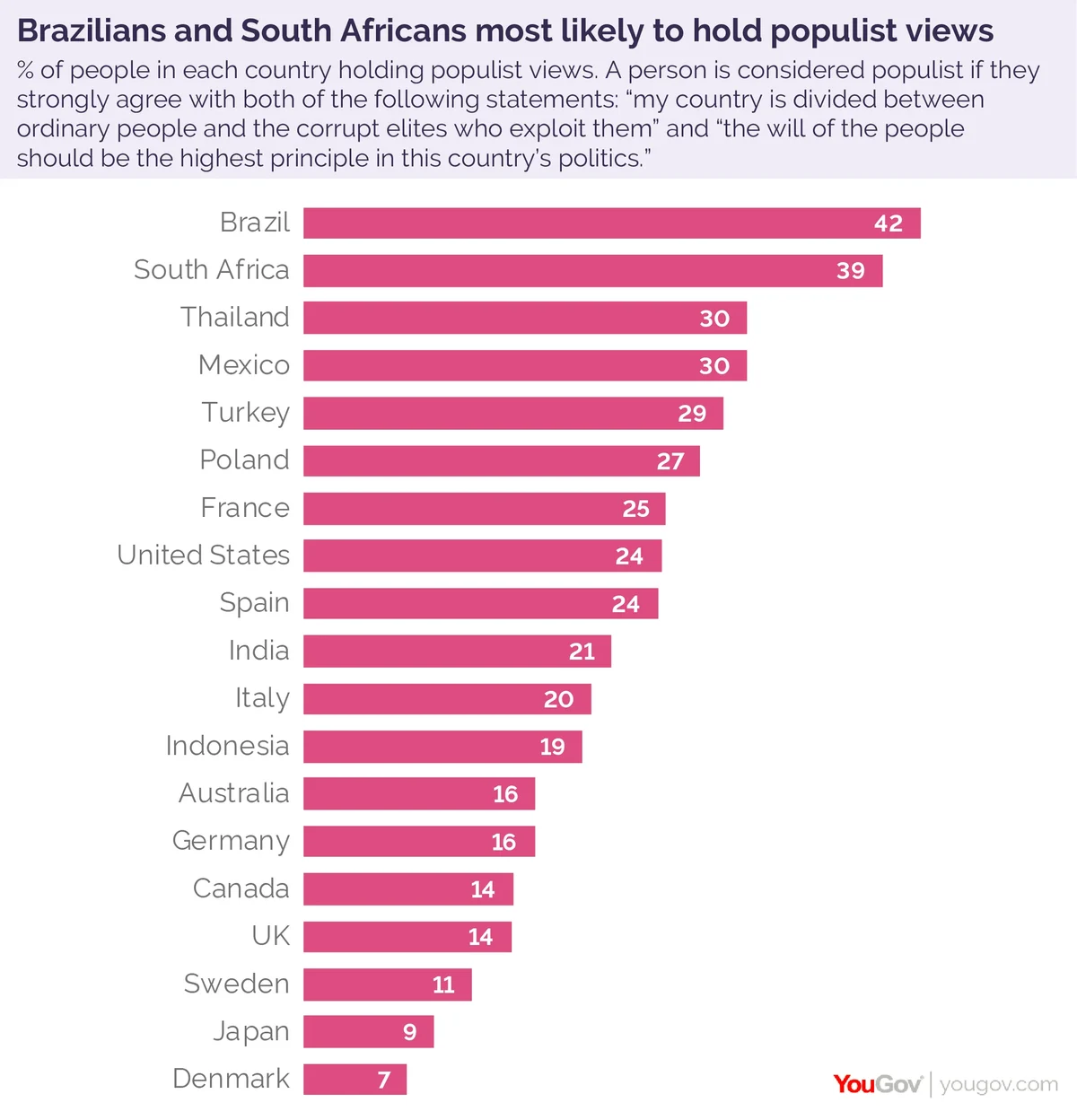 The study defined someone as a populist if they said they "strongly agree" with both of the following statements:
"My country is divided between ordinary people and the corrupt elites who exploit them."
"The will of the people should be the highest principle in this country's politics."
Overall some 22% of people across the 19 countries analysed hold populist views.
A quarter of people in France (25%), the US (24%) and Spain (24%) likewise hold populist views. By contrast, only 14% of people in the UK do, and just 7% do in Denmark, which comes bottom of the populism table.
Photo: Getty