YouGov is excited to launch Perspectives, a new psychographic segmentation within YouGov Profiles (our media planning tool for brands and agencies) that puts emotions, outlooks, and mindsets at the heart of your campaign planning.
We understand that brands and agencies are looking for new and innovative ways to understand audiences and develop creative that will resonate with them beyond traditional demographics and profiling metrics.
The Perspectives segmentation, created by YouGov's data science team, is based on a factor analysis of over 80 attitudinal statements from YouGov panellists. These statements are allocated into 15 distinct Perspectives groups, each with their own unique attributes, brand loyalties, and points of view.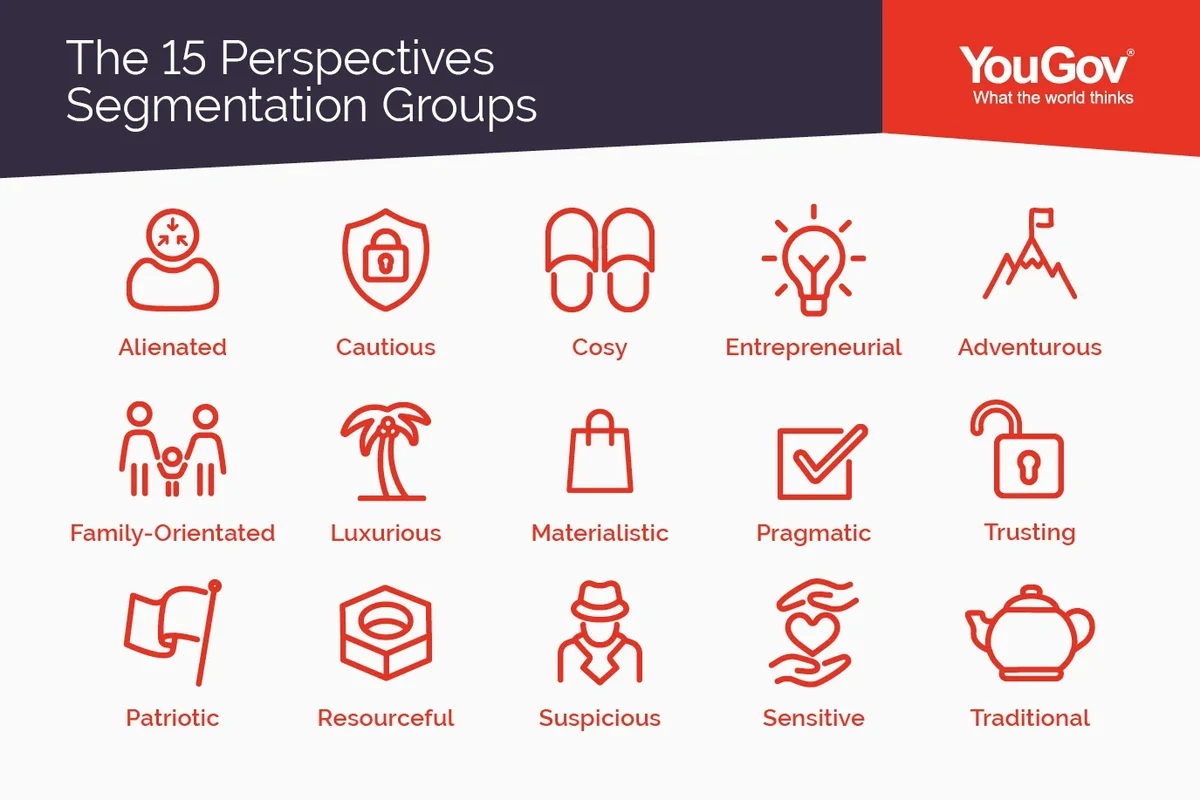 How will Perspectives help you?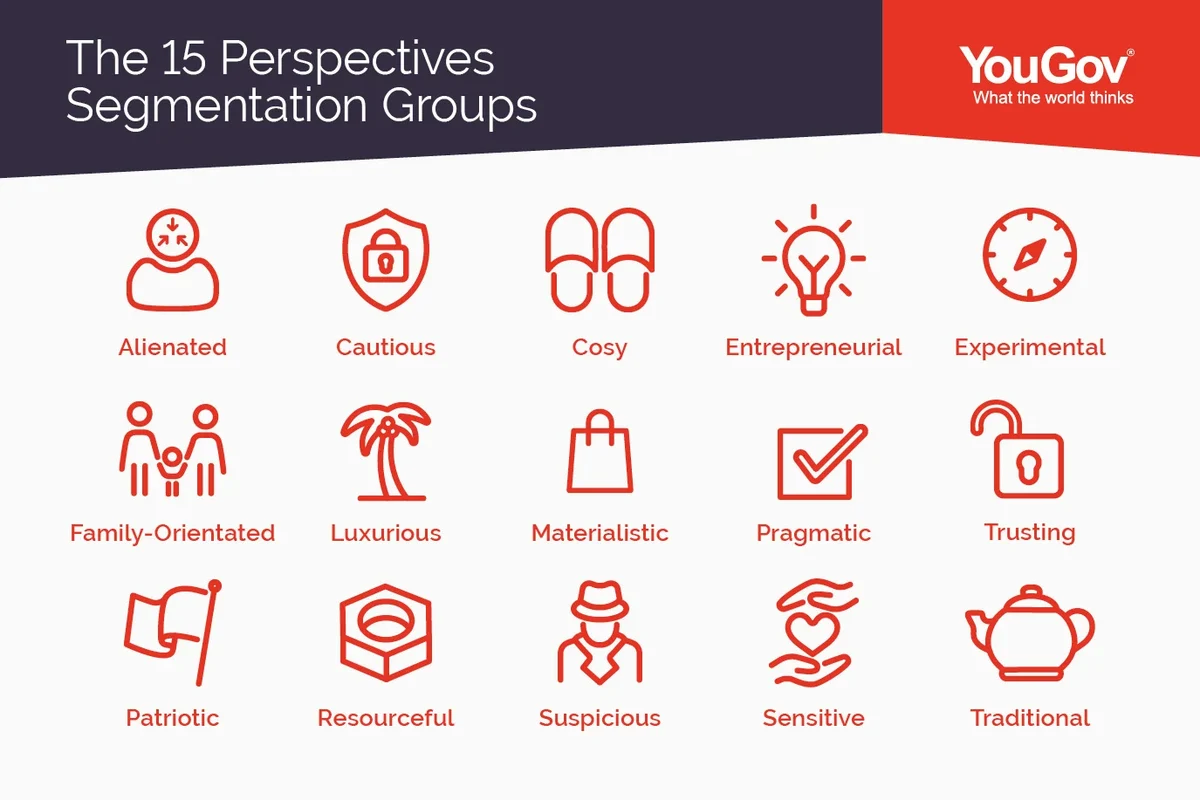 Perspectives allows brands and agencies not only to understand the audiences that matter, but also know the types of messages that will resonate best with them. For instance, messages that the Adventurous perspective relate to most will differ from those that will cut through with those in the Pragmatic or Traditional perspectives. The success of a campaign can rest on generating creative that successfully taps into the mindsets you want to reach.
The new variables offer a fast and simple way of accessing this standpoint, providing an even more dynamic way of understanding audiences.
Perspectives will be available for all Profiles subscribers to use later this month — or get in touch in the meantime to speak to us about your needs.
Find out about the different Perspectives in more detail here.