Pub chain JD Wetherspoon this week announced it is shutting down its social media accounts, and will be focusing on its website and magazine as well as using the press for news updates.
Wetherspoon chairman Tim Martin attributed the move to bad publicity surrounding social media – including the trolling of MPs. Martin also asserted that in general people spend too long on social media, which isn't positive for society as a whole.
However, many brand experts have questioned the logic of discontinuing digital activity in the modern business environment – especially if its customers enjoy the platforms.
YouGov Profiles data indicates that those who have visited a Wetherspoon chain in the last six months tend to have a favourable impression of social media. Over half (51 per cent) say it plays a positive role in society, against 36 per cent that thinks it has a negative impact, 12 per cent don't know.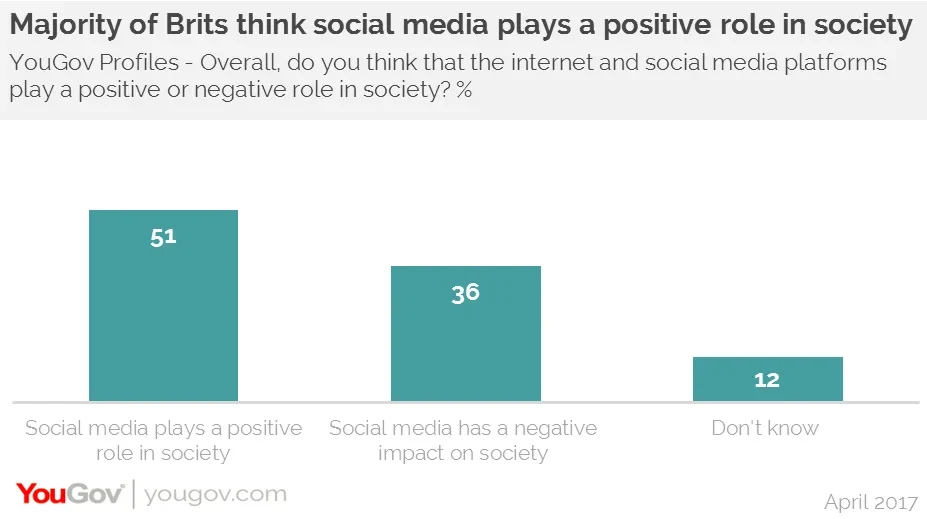 However, it appears that interacting with brands isn't the priority. Over half (51 per cent) say that they mainly use social media for news content and entertainment.
Similarly, only five per cent of Wetherspoon's current customers use Twitter to keep up to date with brands they like. Less than one in five (18 per cent) use Facebook for the same reason. With just 44,000 followers on Twitter and only 100,000 on Facebook, it's reasonable to suggest that the brand's success up until now is not predicated on its social media strategy.
It's important to note that Wetherspoon has already established its offer. The public know that it is associated with cheaper than usual prices, as well as deals on meals throughout the week. YouGov BrandIndex data shows that among current customers Wetherspoon's value score sits at a very strong 72.
Among the same group, its impression score (do you have a positive impression of the brand?) also sits at a robust score of 59.
In the long run, this move should have little impact on the pub chain's bottom line, though it will be interesting to see if any other brands decide to follow suit and cut down social media usage.
This article originally appeared in City A.M.
Image Getty