But continental Europeans are less likely to see Russia as a threat to their countries
With details continuing to emerge on the poisoning of Sergei and Yulia Skripal in Salisbury a month after it took place, new YouGov Eurotrack data reveals that the people of Europe strongly suspect that the Russian state was behind the poisoning.
Here in the UK, 75% of Brits tend to think the Russian state carried out the poisoning, including 37% who see it as an almost certainty. By contrast, only 5% tend to think it wasn't the Russians, and a further 19% say "don't know".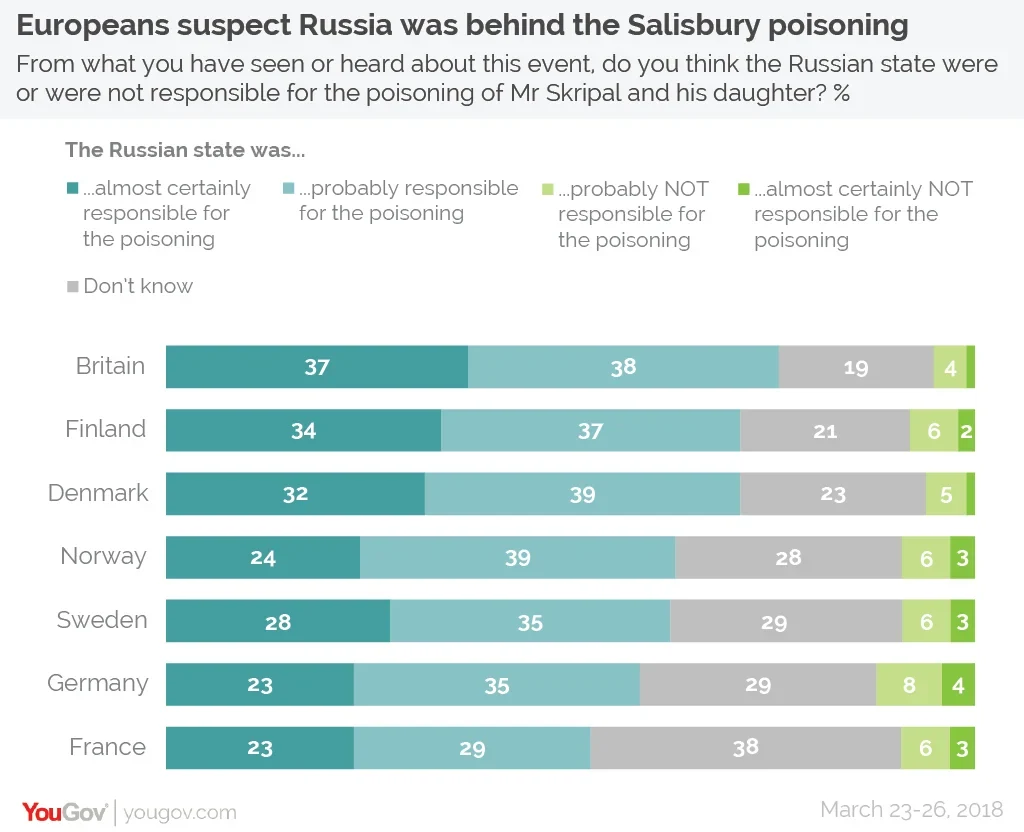 People on the continent tend to have the same suspicions as the British. Almost six in ten Germans (58%) and 52% of French people believe the Russians are behind the attack, as do 63-71% of people in the Nordic nations. While these figures are lower than in the UK, this is because European publics are more likely to have answered "don't know", rather than being any more likely to doubt that it was the Russian state.
Europeans are split on Britain's response to the poisoning
Asked whether actions Britain had taken in response to the attack* – including expelling Russian diplomats, freezing Russian assets and suspending high-level contacts with the Russian government – went too far, the most common response in all the countries was the measures were about right (including 37% in Britain).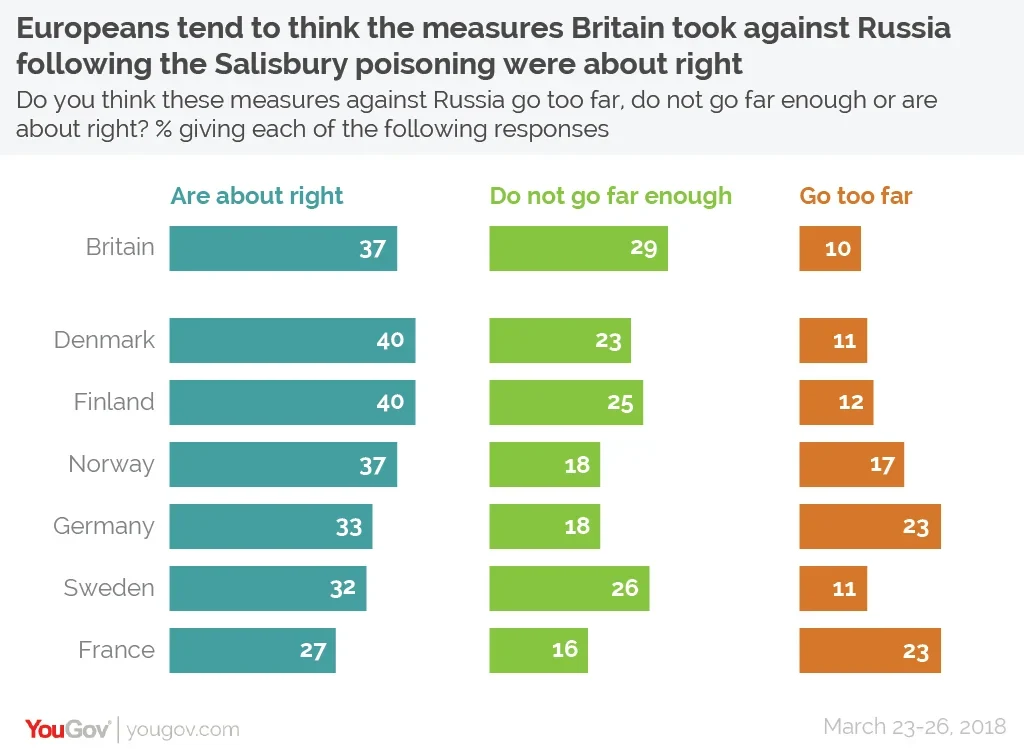 However, a quarter of French and German people (23% in each nation) believe that the measures go too far. This is much higher than the 10% saying the same in Britain, and where people are more likely to think that the measures do not go far enough (29%, compared to 18% and 16% in Germany and France respectively).
Britons see Russia as more of a threat than other Europeans
Britons are also noticeably more likely to see Russia as a threat to their own country than other Europeans are. Asked to rate Russia as a threat on a scale from 0 to 10 (with 10 being "a serious threat"), the average score in Britain was a 7.0, including 22% of Brits who rated Russia a 10. In France, by contrast, this figure was 5.4, and in Germany just 5.0. In the Nordic nations scores ranged from 5.5 (Norway) to 6.0 (Finland).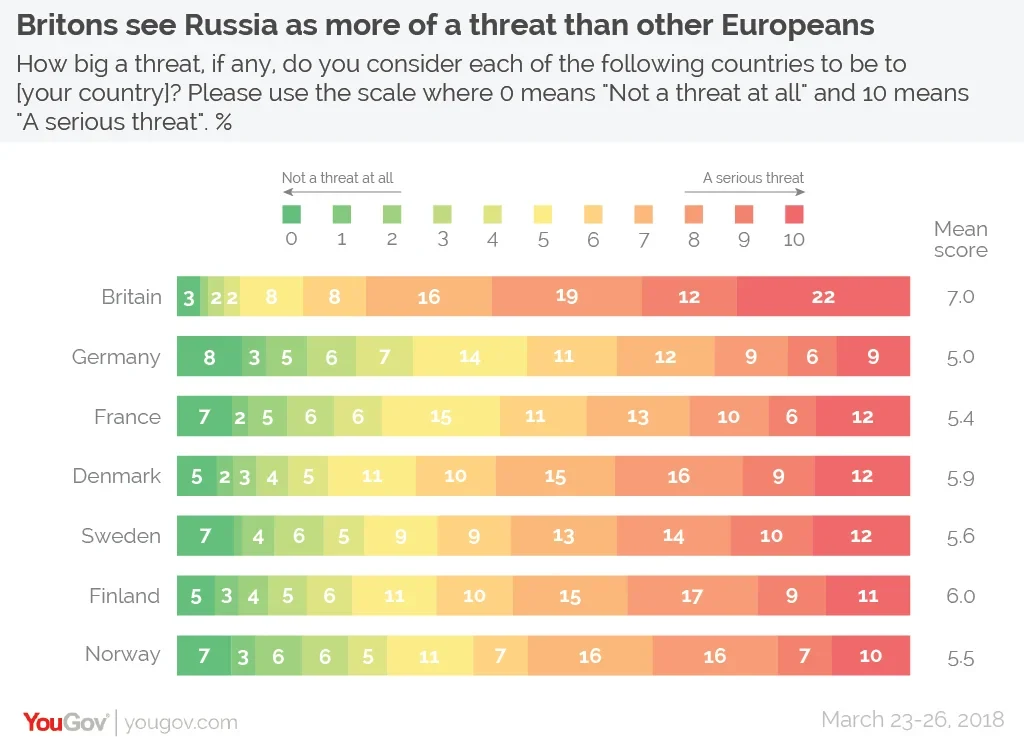 *this survey was conducted on 23-26 March, prior to the expulsion of Russian diplomats by other Western nations.
Photo: PA