Latest YouGov Westminster voting intention figures for Wales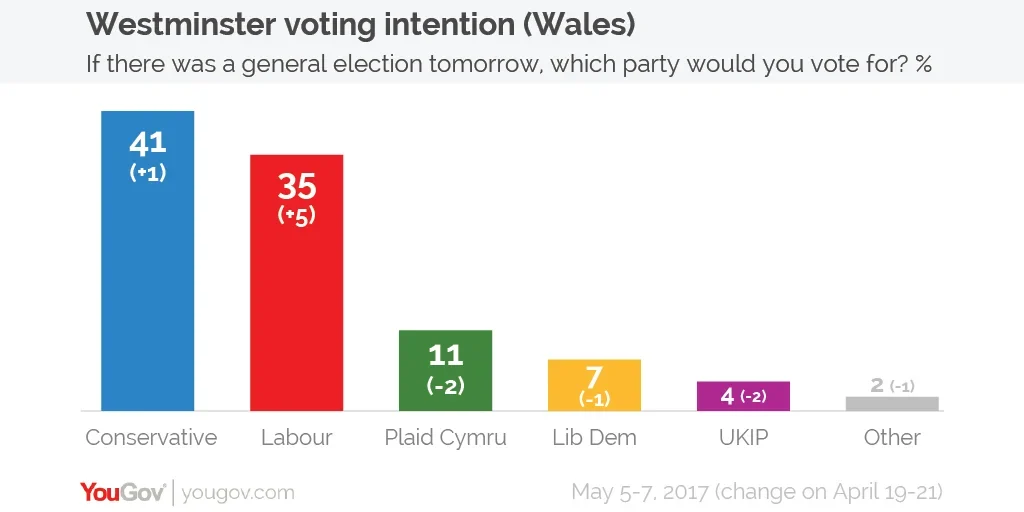 The latest YouGov/ITV Wales poll of Welsh voters shows that the Conservative lead over Labour has narrowed from ten points in late April to six points now, with the two parties on 41% and 35% respectively. These findings are in line with the results of YouGov's GB-wide polls over the same time period, where a 23 point Conservative lead around the time of the last Welsh poll has since shrank slightly to 19 points.
Elsewhere, Plaid Cymru are on 11%, the Liberal Democrats are on 7%, UKIP are on 4% and votes for other parties are on 2%.
Photo: PA