As party conference season begins, the Conservatives remain firmly out in front
This week's survey sees the Conservatives' voting intention fall by two points to 38%, whilst Labour's rises one point to 31%, giving a Conservative lead of 7 points.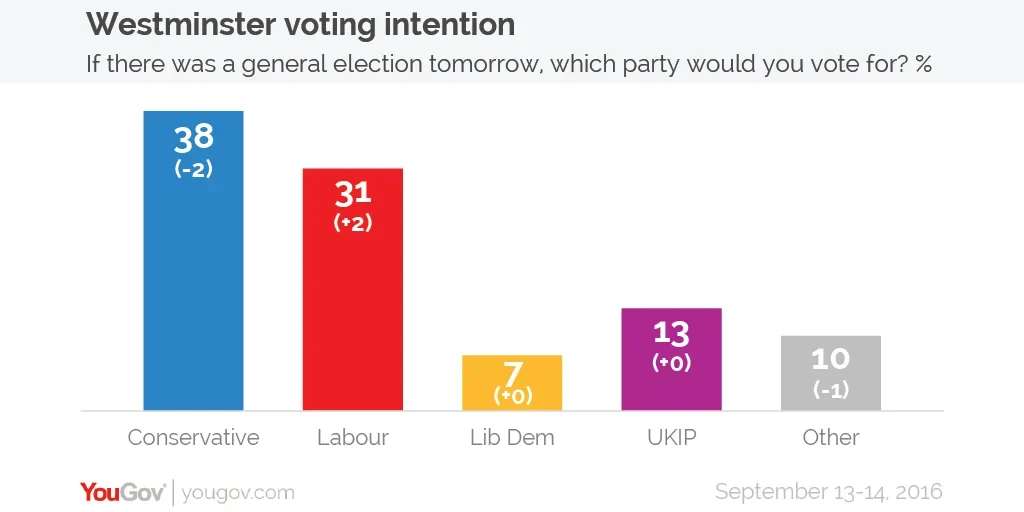 Elsewhere, the Liberal Democrats remain static on 7%, as do UKIP on 13% and voting intention for other parties is down one point to 10%.
Theresa May's personal honeymoon period continues, with 50% of people saying she would be a better Prime Minister than Jeremy Corbyn. Corbyn himself is favoured by 18% of people, whilst a further 33% say they're not sure.
Photo: PA