People now tend to view the Conservative Party as more divided than Labour – but many are unclear of Labour's position on Europe
A commonly held prediction of the last few years was that in the run up to Britain's EU referendum the Conservative Party would become overrun by infighting and the Labour Party would capitalise on their division. It seems the pundits' prediction has half come true. Almost daily there are stories of cabinet ministers contradicting their own leader on Europe, but many are pointing out that Labour cannot be heard amid the Tory chaos.
New YouGov research suggests that the Tories, whose image of stability helped secure them a majority in May, are now perceived as more divided even than Labour under Jeremy Corbyn. 69% say the Conservatives are divided, up from 45% five years ago, while 65% say Labour is divided – relatively unchanged on 2011 except fewer now say the party is united (8% compared to 18%).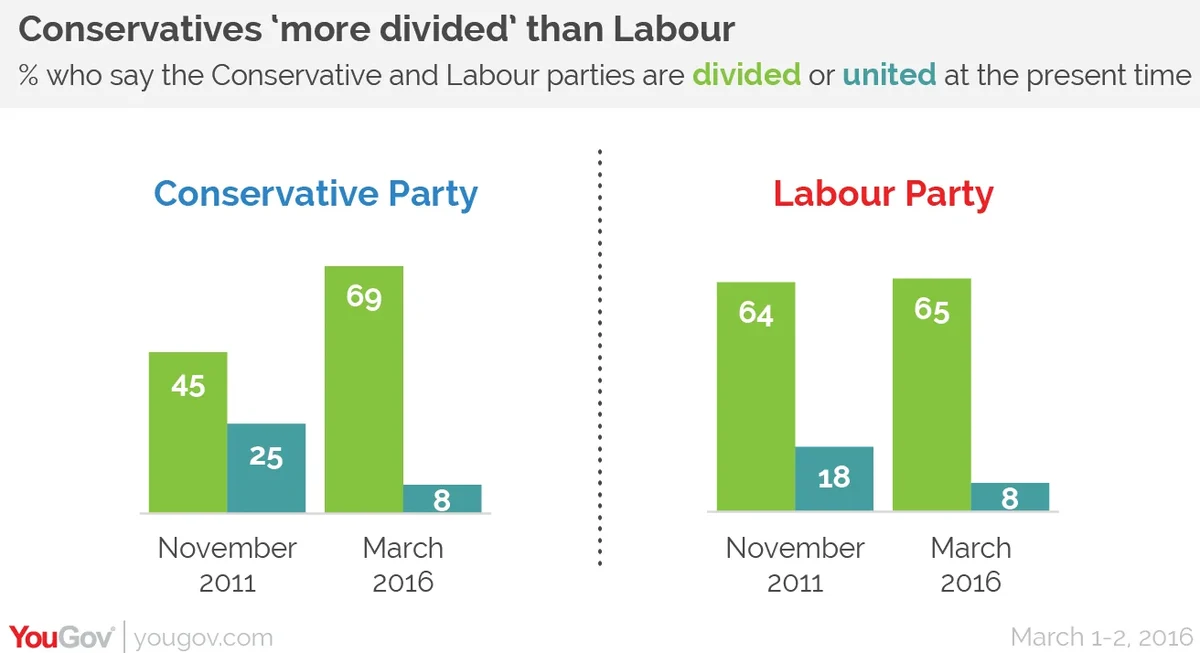 Powerful evidence of this Labour absence from the EU debate comes in the statistic that 43% - the largest group of people - are not even sure where Labour stands on the issue of our EU membership. This is much higher than the 29% who say they are not sure where the Conservatives stand.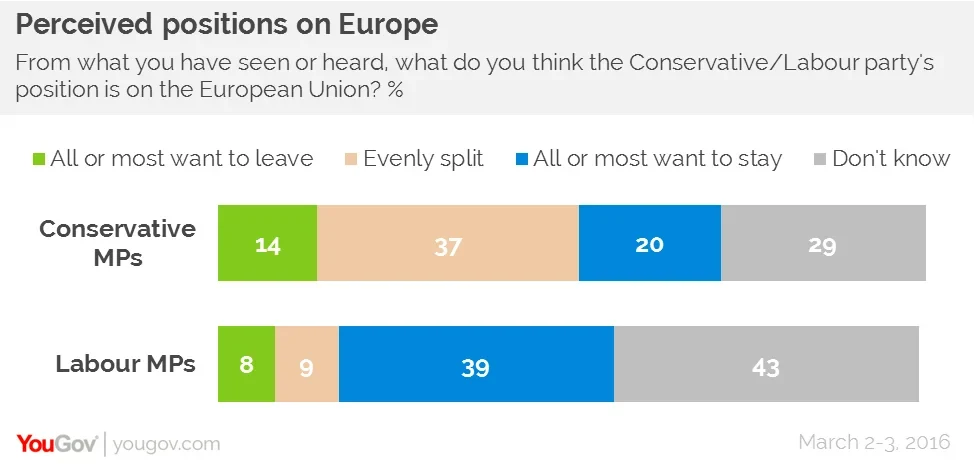 35% of those who voted Labour in 2015 say they're unsure of Labour MPs' position on Europe. Meanwhile, 36% of Labour voters say jeremy Corbyn should step down before the next election, while 44% say he should to lead the party into 2020.
The results for the Conservatives support the perception of internal conflict – more (37%) say the party is evenly split than say most MPs want to leave (14%) or remain (20%) a member of the EU.
PA image
See the party division results