A new YouGov/Times poll conducted in the immediate aftermath of negative headlines over David Cameron's EU deal has Leave leading with 45% as Remain falls to 36%
A draft EU deal hailed by David Cameron as delivering "substantial changes" to Britain's relationships with the bloc has been condemned with near unanimity this week, as the press closed in on qualifications and concessions to the Prime Minister's original plan. Chief among disappointments is the number of legislative hurdles that must be passed in order to implement a four-year freeze on in-work benefits for EU migrants, and a new requirement that benefits should increase over time.
New YouGov research for The Times reveals the negative press has pushed Leave significantly ahead, now leading Remain by nine points, up from four last week. It's too early to say if the lead will persist or subside after David Cameron's crunch talks in Brussels on February 18, but after listing the contents of the draft deal and asking how people would vote if the changes are agreed at the meeting Leave's lead falls to three (41% leave, 38% remain).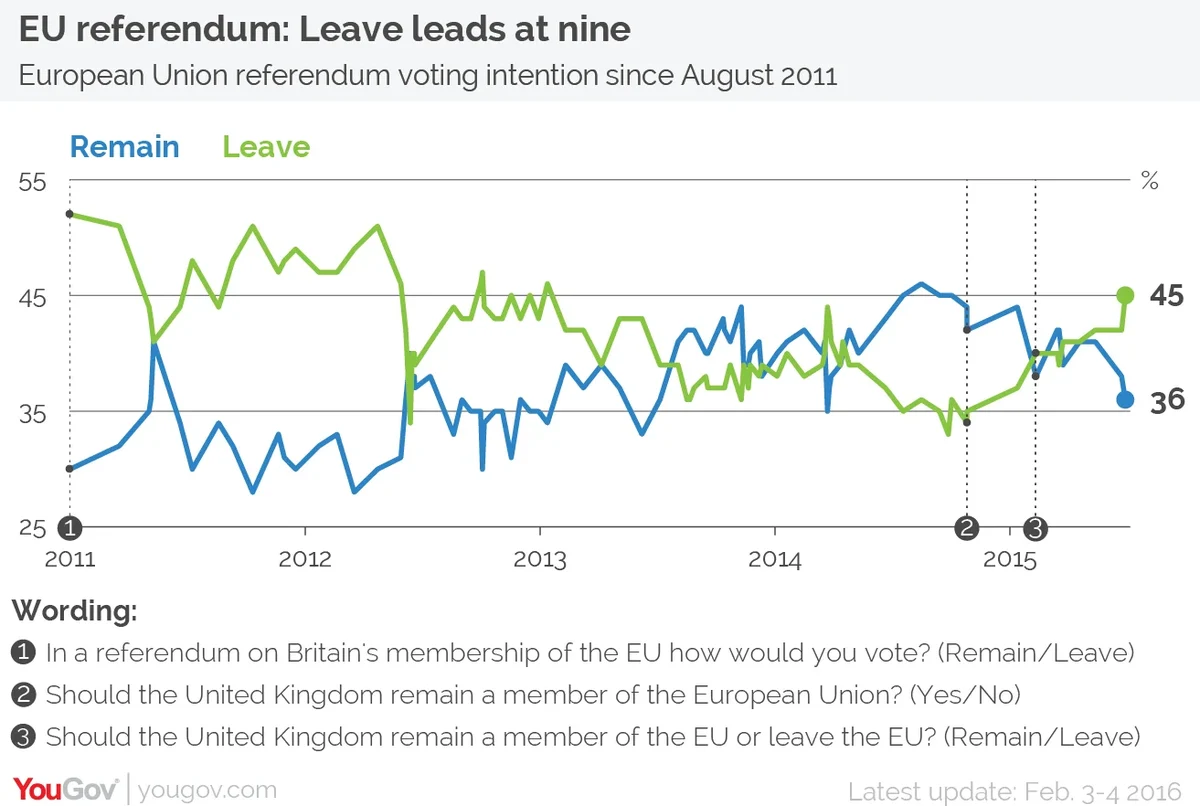 All of the changes proposed within the deal are popular – aside from withdrawing from the commitment to "ever closer union", supported by 47% to 14% but opposed 32%-26% by Labour voters, all the main components are supported by a majority and tend to be supported by voters of all stripes.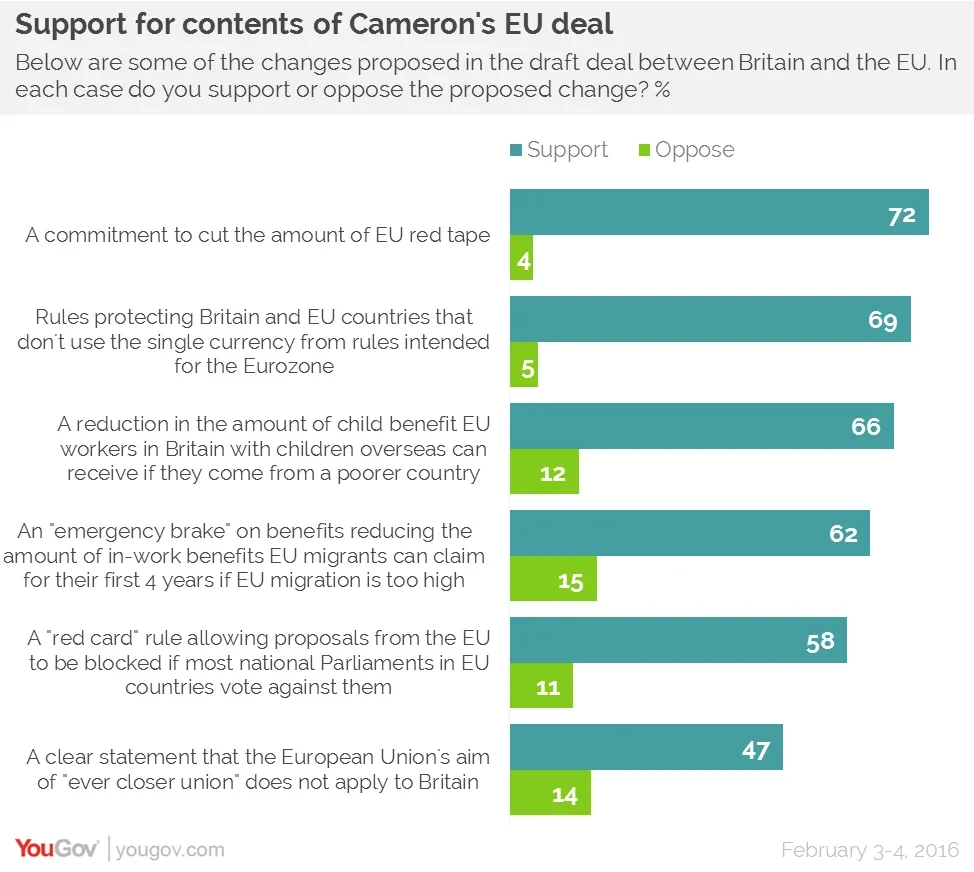 Cutting the amount of EU red tape is the most popular policy (supported by 72%), followed by protecting Britain from rules intended for the Eurozone (69%) and a reduction in the amount of child benefit EU workers in Britain can send home to their children if the cost of living at home is lower (66%).
However only 22% say it's a good deal, and 56% say the changes do not go far enough. 54% say the changes to benefits for EU migrants will make no real difference to immigration levels from Europe.
David Cameron had claimed in November that 40% of recent EU migrants were supported by in-work benefits. It emerged on Thursday however that only 84,000 EU migrant families had claimed tax credits in the four years prior to the 2013-2014 financial year, drawing into question the impact of Mr Cameron's "emergency brake" on the benefits bill and on migration flows.
PA image