Latest 'Best PM' results 22nd April – David Cameron 40% (-), Ed Miliband 26% (+2), Nick Clegg 6% (-1)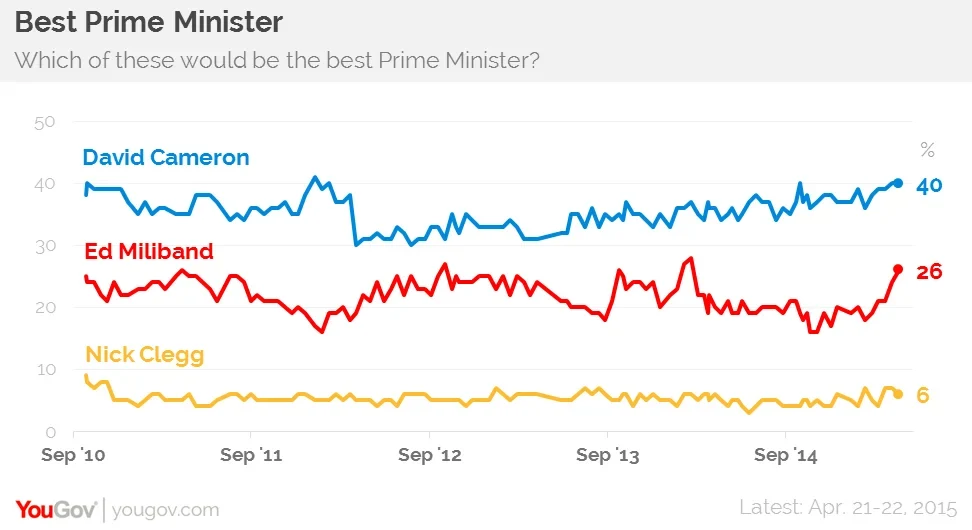 Ed Miliband gains two points in the latest poll, up from 24% two weeks ago and from 16% in November last year. 26% is Ed Miliband's highest 'Best PM' rating since February 2014, and he has scored higher on just three occasions since becoming leader of the Labour party.
However, the 14-point gap between Ed Miliband and David Cameron is only the smallest since September 2014, and Cameron's 40% is one point below his all-time high on the best PM measure (41%; achieved in one poll in January 2012).
A YouGov poll conducted April 17-18 found that, with Nigel Farage included in the list, Cameron leads Miliband 36% to 27%. Nigel Farage receives 8% and Nick Clegg 6%.