SNP and Labour remain unchanged at 49% and 25% in Scotland – but Ed Miliband's rating has improved
In the latest Scotland poll for the Times, the SNP stay at their joint highest level of support ever recorded by YouGov (49%), and Labour at their joint lowest (25%). The figures may be unchanged since YouGov's last Scottish poll on April 9, but carrying this level of support into election day would put the SNP almost on par with Labour's best ever performance in Scotland, 49.9% in 1966, and would be Labour's worst Scottish result since 1918.
The Conservatives are down one, on 17%, and the Lib Dems are up one, to 5%.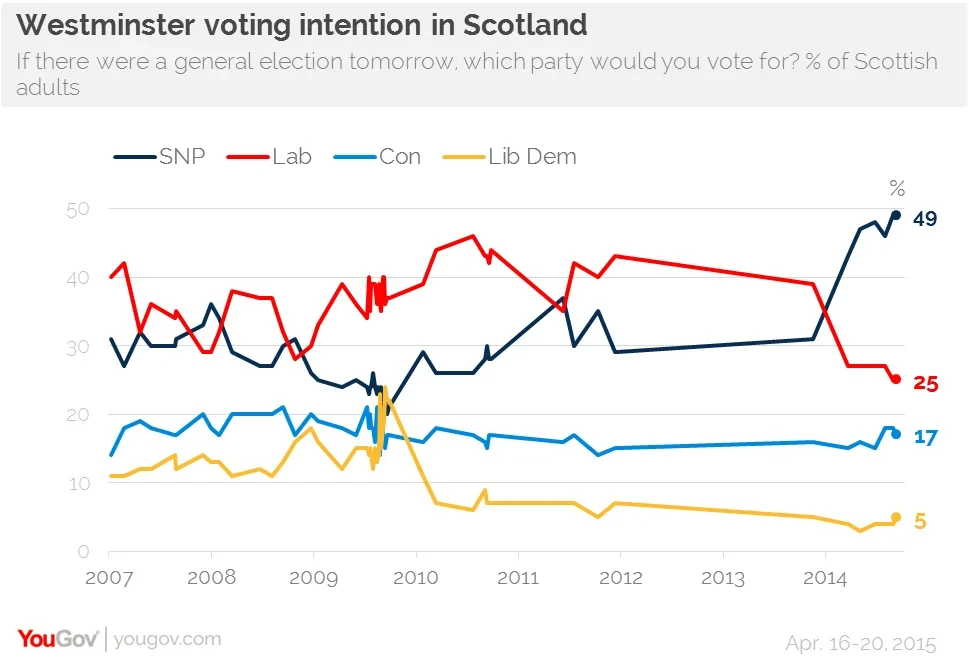 Scottish Labour leader Jim Murphy may not have salvaged Labour's fortunes so far, but Ed Miliband has managed to boost his reputation. The surprising fact of David Cameron's higher approval rating in Scotland than the Labour leader may soon come to an end, as Mr Miliband's rating has moved to net -31, up from -46 after the first leaders debate and -53 before. David Cameron is still slightly ahead on -29, but this is down from -25, and below Jim Murphy's -22. Nicola Sturgeon has seen a slight fall from net +48 to +42, but this is still better than Nigel Farage's personal best of net +35 in an October 2014 UK-wide poll.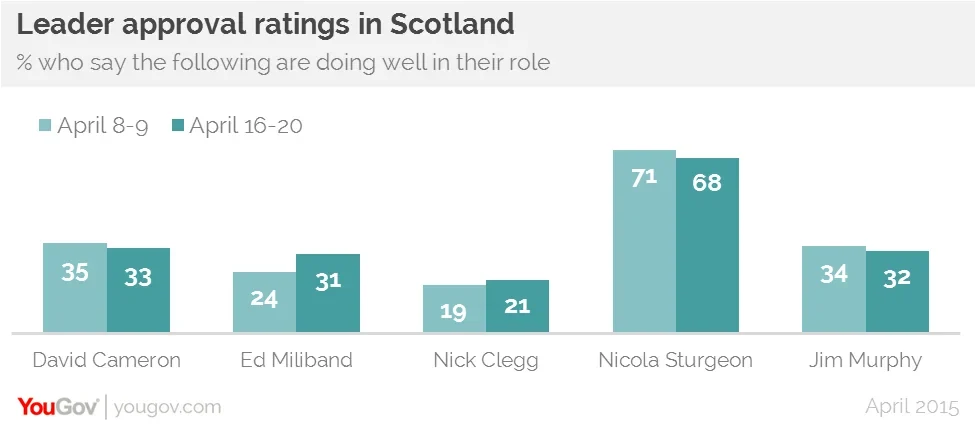 As with a late election day swing to the Tories in England, pollsters expect the SNP's gains to be mitigated somewhat by tactical voting in Scotland on May 7th. YouGov's latest Scottish results provide some evidence for this, as the SNP's 24 point lead over Labour in the standard Westminster voting intention question shrinks to 12 (down from 15 on April 9) when respondents are asked to say how they would vote if only Labour and the SNP could win in their constituency.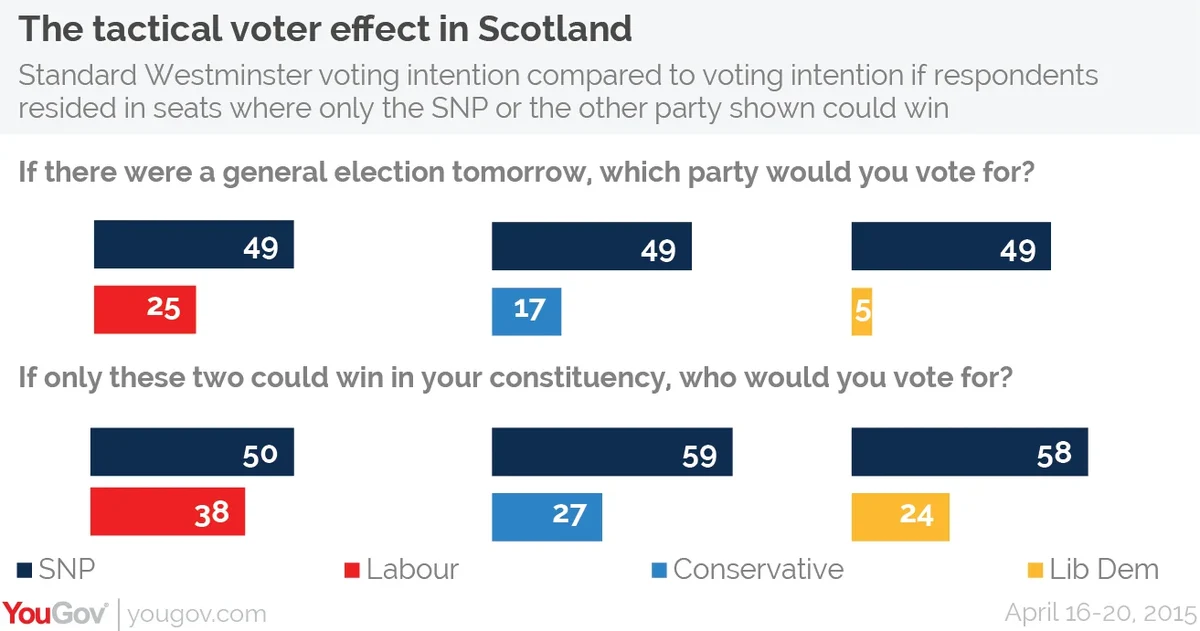 44% of Conservative voters say they would vote Labour in the hypothetical scenario, and 55% of Lib Dems say they would do the same. In a hypothetical Lib Dem-SNP marginal scenario (the Lib Dems currently have 11 seats in Scotland), 49% of Conservatives and 35% of Labour voters say they would vote Lib Dem.