12 weeks have elapsed since Jim Murphy was elected leader of Scottish Labour – and Labour remains on 27%, 19 points behind the SNP
I have seen figures like these before. A once-dominant party condemned by voters; its leader rejected; its remaining supporters lukewarm - and facing a popular, fresh-faced rival. This was the story of the Conservatives across Britain in 1997, and it looks like the story of Labour in Scotland at the coming election.
Last October, in the wake of September's referendum, Labour support was down to 27%. Just before Christmas, the party elected Jim Murphy as its new Scottish leader. At the start of this year he had 18 weeks to revive his party's fortunes. Ten weeks have now elapsed – and Labour remains on 27%, 19 points behind the SNP, according to YouGov's latest poll for The Times.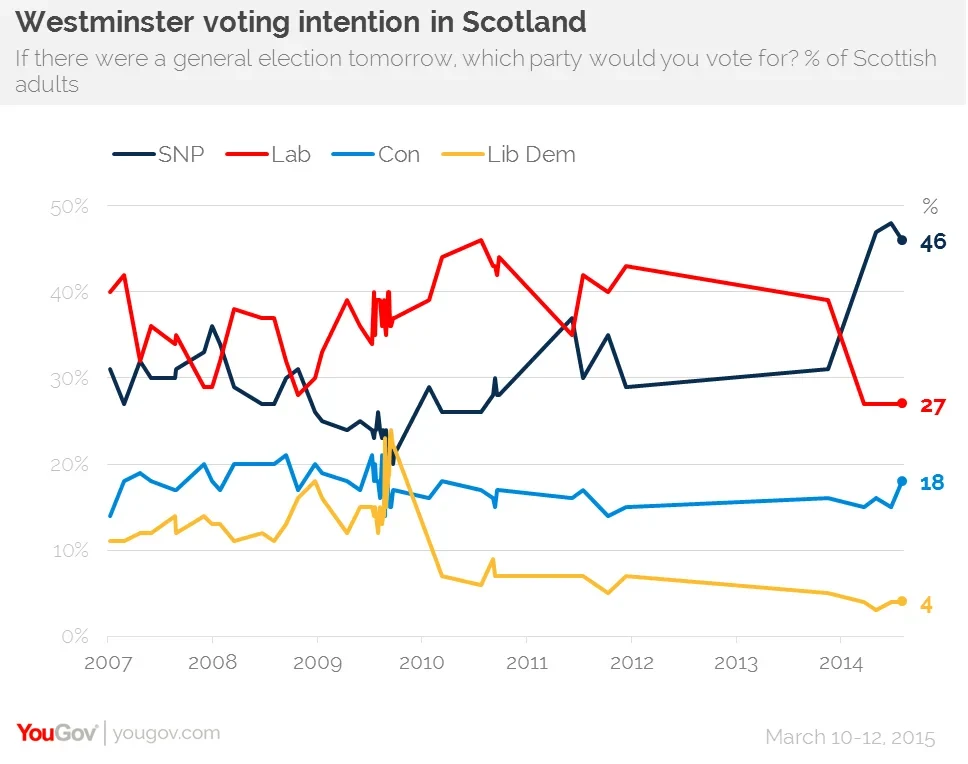 This represents a swing to the SNP since 2010 of just over 20%. If the SNP surged to the same extent in each constituency, it would win 48 seats, with Labour reduced to nine and the Conservatives and Liberal Democrats one each.
Yet the same voters who would reward the SNP with a landslide would not necessarily deliver a "yes" vote in a fresh independence referendum. The current position is neck-and-neck, with "no" on 51% and "yes" on 49%.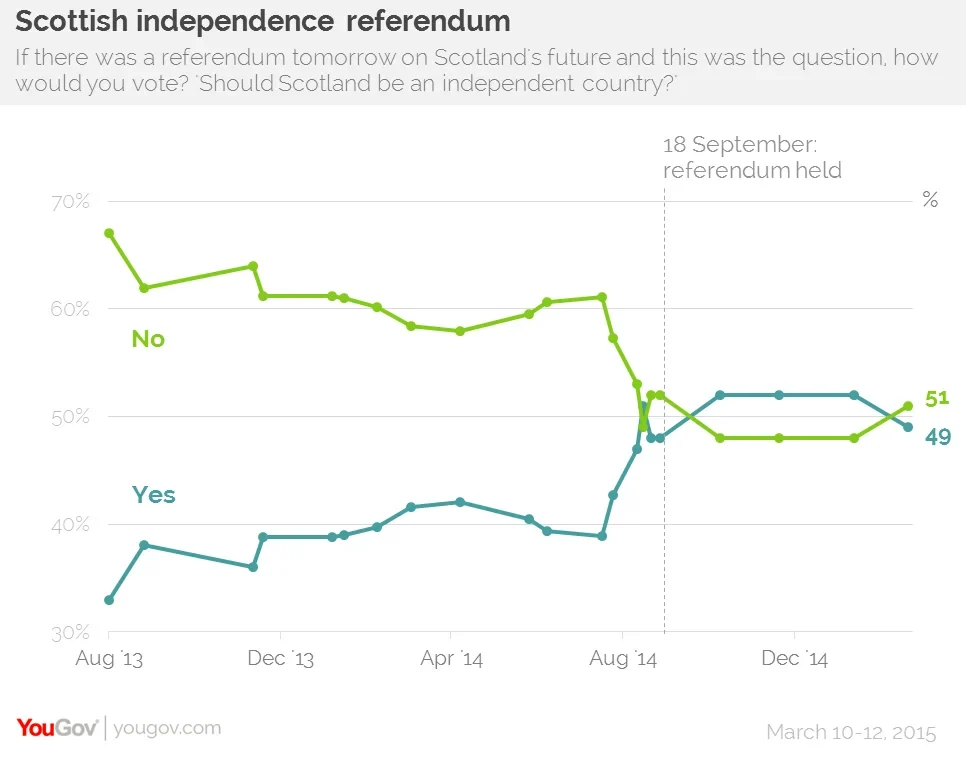 The reason why such a divided country might send four out of five pro-independence MPs to Westminster is that "yes" voters are broadly united: 85% of them would vote SNP. In contrast, "no" voters share their loyalties: 44% Labour, 36% Conservative, 7% each SNP and Lib Dem. Under our first-past-the-post electoral system, the SNP will win a raft of seats where only a minority of voters want to leave the United Kingdom.
That is not to minimise the depth of Labour's plight. We can see this by exploring the responses of those who voted Labour in 2010. Only half would vote Labour today. Just 37% think Ed Miliband is doing well as party leader across Britain. Even fewer, 31% rate Mr Murphy highly. Against that, as many as 62% of those who voted for Gordon Brown's Labour Party think well of the SNP's leader and First Minister, Nicola Sturgeon.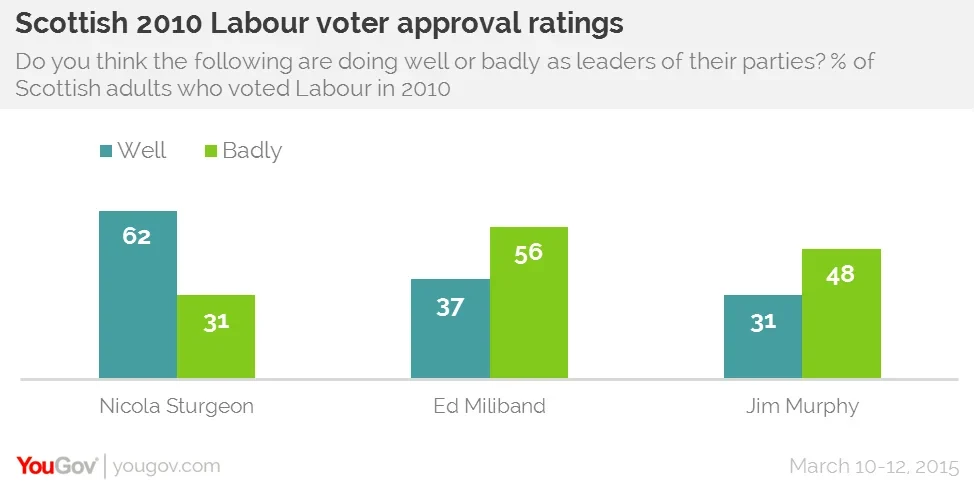 Can Labour recover? The odds look stacked against it. SNP supporters are more determined than Labour's remaining voters to stick by their party. And our poll finds that Labour has yet to terrify Scots with the danger that a big vote for the SNP might hand victory across Britain to David Cameron. Just 15% of SNP voters reckon a Miliband government would be much better for Scotland than a Cameron government.
To prevent an SNP landslide, Labour needs to persuade far more Scots to warm to Mr Miliband and Mr Murphy, to fear Mr Cameron and go cool on Ms Sturgeon. This means transforming a public mood that, from Labour's view, looks alarmingly settled.
This commentary first appeared in The Times
PA images