Only a minority want to keep the Fixed-term Parliaments Act as it is – though not everyone agrees on the alternative
Yesterday The Times reported that Alan Duncan has added his voice to calls for the Fixed-term Parliaments Act to be repealed before the next election. It turns out he's not alone.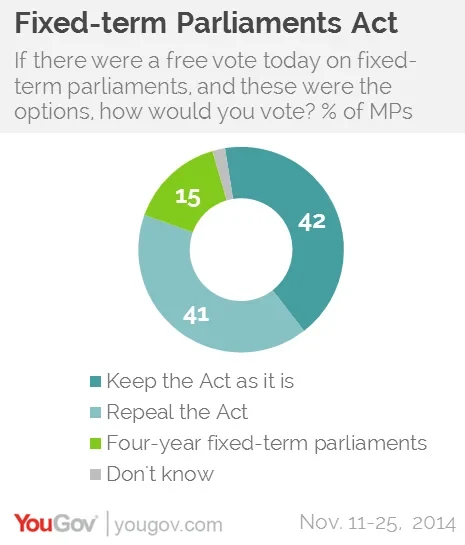 I can now reveal the results from our regular MPs Omnibus, carried out before Christmas, in which a representative group of 100 MPs said how they would vote if there was a free vote on the matter.
Only 42% of MPs would vote to keep fixed term parliaments as they are (including all the Lib Dem and minor party MPs polled). Of the rest, 41% of MPs polled would vote to repeal the act and return things to how they were pre-2010, when the government could choose when to call an election. This includes 59% of Conservative MPs.
A further 15% of MPs would keep parliaments fixed term, but alter the Act to make the terms four years instead of five.
PA image