Ed Miliband's leadership rating is as bad in Scotland as in England and Wales
The Labour leader Ed Miliband is speaking in Scotland today in an attempt to convince voters to reject indepedence. As YouGov's Peter Kellner wrote on Tuesday, the biggest reason for the narrowing gap between 'Yes' and 'No' in our latest independence referendum poll is the increased number of Labour voters now supporting independence (30%, up from 18% last month). Ed Miliband, however, claims that a Labour government "is on its way" in the UK, and that the only way to secure a left-wing future for Scotland is to vote for the Union. SNP, Mr Miliband says, will have to cut corporation tax and public spending after independence, and will fail to increase the top rate of tax to 50p or introduce an energy price freeze.
But YouGov polls since January 2014 have found that while Labour enjoys a higher lead over the Conservatives in Scotland than in the rest of Britain, Ed Miliband is personally just as unpopular in Scotland.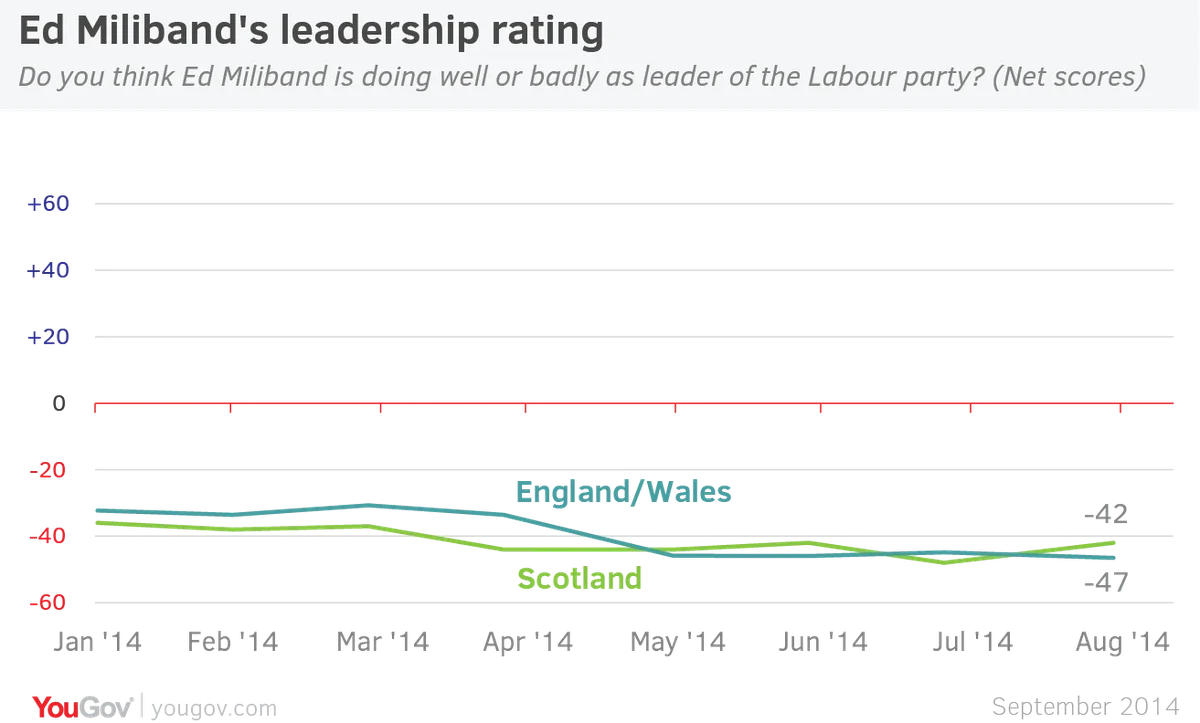 While David Cameron is significantly less popular in Scotland than in England and Wales, with his leadership rating at -29% and -10% respectively in the latest survey, as an average of the eight polls used in the chart above he is still 15 percentage points ahead of the Labour leader among the Scottish public.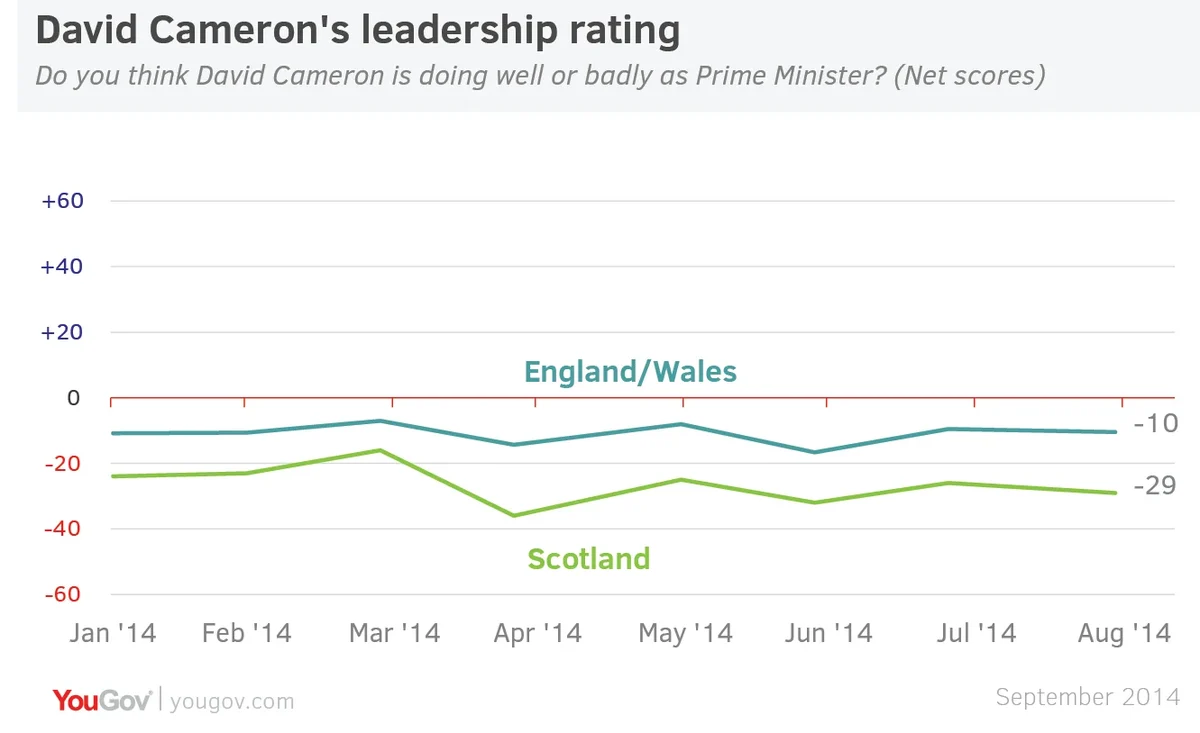 In May, Ed Miliband promised new powers for the Scottish Parliament if Labour wins in 2015. Expanding on the promise today, he said that Labour would raise the minimum wage and "devolve more powers over tax, social security and the work programme".
Image: PA