Questions have been growing for a while about whether countries should take a stand against China's human rights record, particularly around their treatment of the Uyghurs, and over political oppression in Hong Kong. These questions have intensified in recent weeks after the recent disappearance (and then partial re-appearance) of tennis player Peng Shuai, who had accused a top official of sexual assault.
The United States has now announced that they will not be sending diplomats to the Beijing Winter Olympics next year due to concerns about China's human rights record. China has reacted angrily, with a spokesman saying the proposed boycott was "based on lies and rumours" and has threatened to retaliate. But do Britons think the UK should follow America's lead?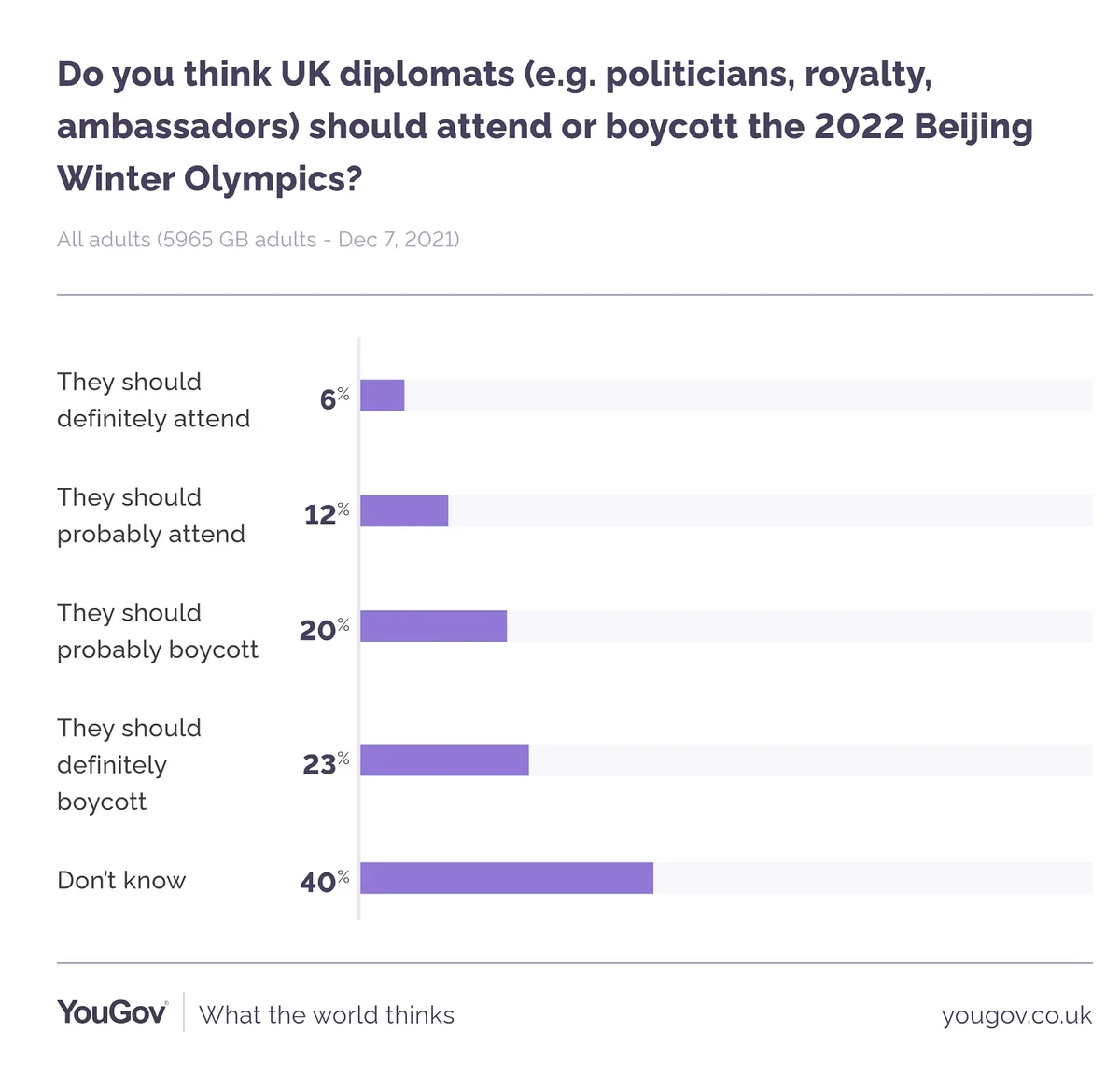 When it comes to a diplomatic boycott – that is, the non-attendance of royalty, ambassadors and politicians, among others – Britons are in favour by 43% to 18%, while 40% say they don't know.
Conservative voters are particularly likely to support a diplomatic boycott (by 52% to 17%), while Labour voters also support diplomats staying away (by 40% 19%).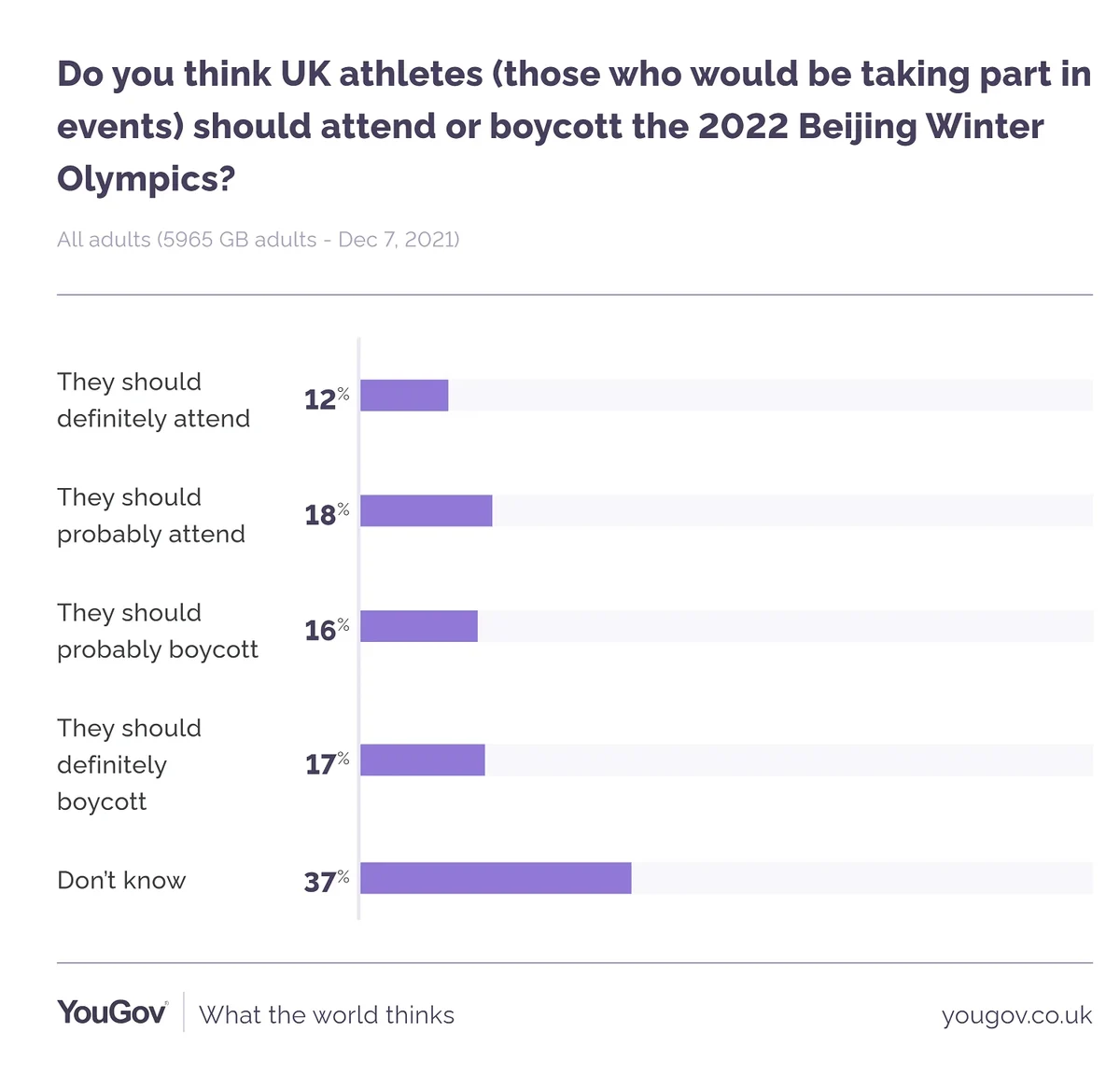 However, when it comes to whether British athletes should boycott the event, Britons are split. While a third (33%) our think athletes should boycott the Games, 30% think they should attend – and 37% say they don't know.
Conservatives and Labour voters are at odds on athlete attendance. Tories think athletes should also participate in the boycott by 42% to 31%, while Labour voters are split 29% boycott to 32% attendance.