NHS staff are cautious about proposed changes to the healthcare system, including scrapping A&E waiting times - but half of staff think the Government's Long Term Plan will improve care overall
A YouGov poll published by the Times reveals that a considerable proportion of healthcare professionals are sceptical about the Government's new 10-year NHS strategy - such as increased use of online consultations and scrapping the four-hour A&E target.
Under the Long Term Plan the sickest patients would be prioritised, removing the target of seeing all those waiting within four hours. However, just one in 11 NHS staff (9%) think getting rid of A&E targets will shorten waits for patients generally. A third (30%) think it will make no difference, and four in ten (39%) say patients will end up waiting longer.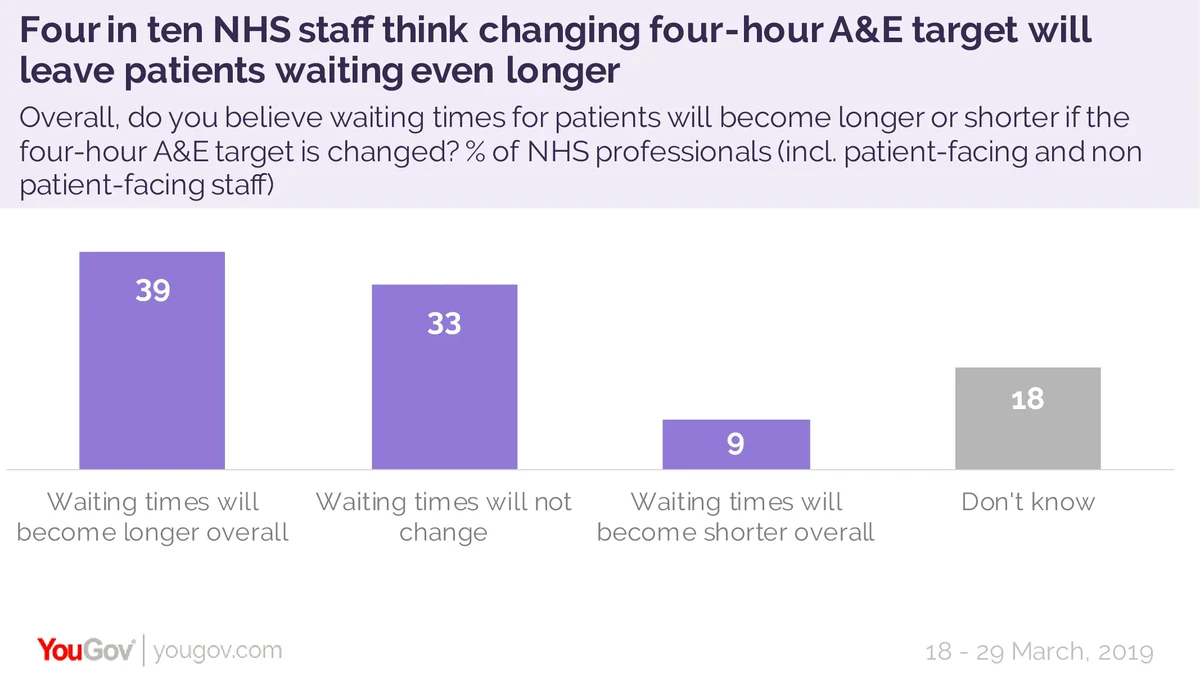 The poll also asked healthcare professionals whether they think the Long Term Plan's commitment to greater use of online and virtual consultations in primary and secondary care will ease pressure on the health service. A third of patient-facing staff (36%) think it will. But the same proportion (35%) believe the move will increase pressure, and another fifth (20%) don't think it will make any difference - coming to a total of over half (55%) who do not view the move as beneficial.
Still, the feedback is not all bad. Broadly speaking, half (46%) of NHS staff believe the Long Term Plan will improve care. Just one in ten (10%) believe it will worsen conditions, while a third (30%) think it will make no difference.
Photo: Getty
See full results here