The BBC recently announced that it was relocating several departments and staff outside of London as part of its "biggest transformation in decades". Key divisions will be moved to Birmingham, Cardiff, Leeds, Glasgow and Salford – while shows such as BBC Two's Newsnight and Radio 4's Today programme will broadcast more episodes from outside the capital.
Data from YouGov's Daily Agenda shows that the move may be popular with parts of the public. While a plurality (45%) think the quality of reporting would be about the same, a quarter of Britons (27%) think the news would be better if more organisations moved staff out of London – next to just 4% who say it would be worse.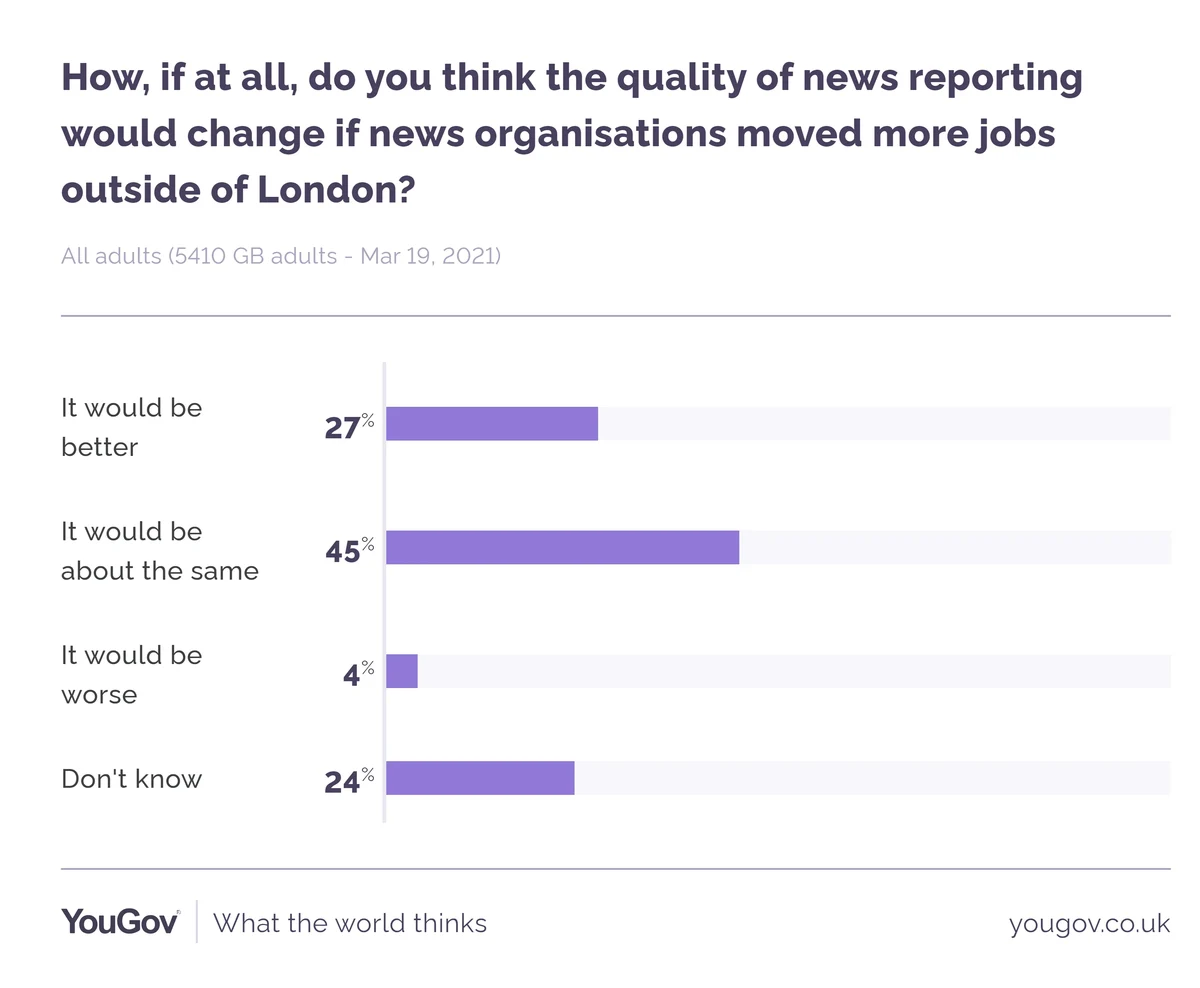 Geography naturally influences opinions on this topic. The further out from the capital you go, the more likely people are to say that the quality of news would be better if it was less London-centric. Nearly two in five Scots (38%), as well a third of people living in the North of England (34%) or Wales (32%), say moving jobs to other regions would improve reporting. In what may be an expression of self-interest, Londoners are most likely to think the news would be worse if more organisations moved employees away (10% vs. 4% nat rep) – and they're half as likely to think it would be better compared to the general public (13% vs. 27% nat rep).
Along political lines, Conservative voters are slightly less likely (24% vs. 27% nat rep) and Labour voters somewhat more likely (34%) to think relocating staff outside of London would bolster the quality of reporting.