About one in five people (22%) see commercials as a positive addition when going to the cinema – but the majority of Britons (68%) disagree
Nearly half of people who enjoy cinema ads (47%) are millennials, compared with 30% of the wider population.
Compared with the average person, they're more likely to be interested in films (68% vs 54%), celebrities (41% vs 30%) and sex and relationships (41% vs 30%). And they generally take more notice of ads than other people.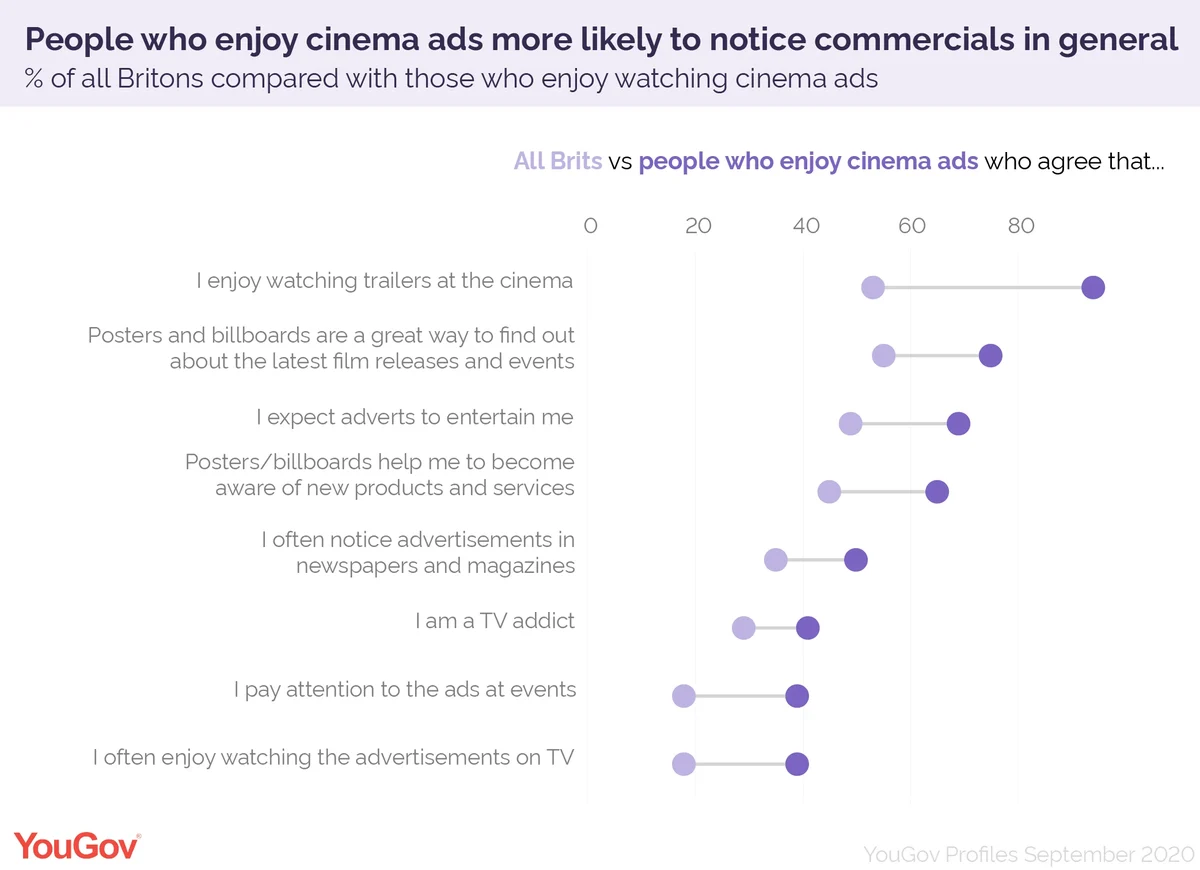 Unsurprisingly, nearly all people who like watching general cinema ads also enjoy film trailers in the same setting (94% vs 53% of the wider population).
They are also more inclined to agree that posters and billboards are a good way find out about new films (75% vs 55%) and help them discover new products and services in general (65% vs 45%).
Brits who enjoy cinema ads expect adverts to be entertaining (69% vs 49%) and more commonly enjoy watching them on TV (39% vs 18%). They also take more notice of print ads (50% vs 30%) and promotions at events (39% vs 18%) than other people.