YouGov Profiles reveals that a quarter (25%) of marketers have been placed on furlough, compared to 18% of those in other jobs
Marketers are taking wildly different approaches to the COVID-19 pandemic. Some are responding to the crisis by communicating with their target audience in a meaningful, resonant, and targeted way; others are believed to be taking a more arbitrary approach that puts quantity first and foremost – "deluging" customers with content to disastrous ends.
Simple panic may explain the more erratic approach. Data from YouGov Profiles reveals that 46% of marketing professionals are worried that they'll lose their jobs due to COVID-19 – compared to just three in ten (31%) working Brits. What's more, this could well be a reasonable fear.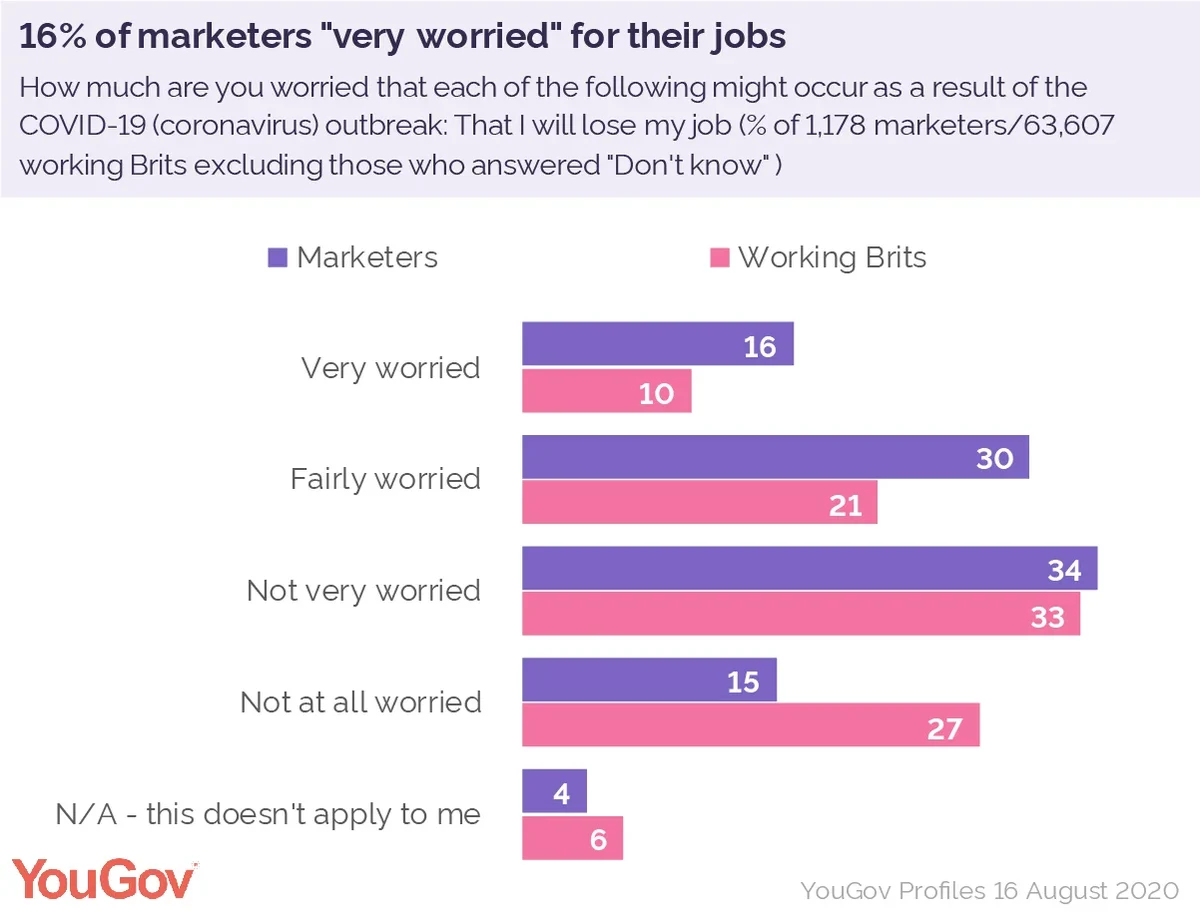 Our June B2B survey revealed that half (50%) of senior decision-makers were spending less money on the marketing function, while a third (35%) said they were spending significantly less. A quarter of marketers (25%) versus a fifth (18%) of the working public also report being placed on furlough at some point over the course of the pandemic. With the coronavirus job retention scheme set to be phased out from October, many will be wondering if they have a future with their current employers.
As a likely byproduct of this uncertainty, six in ten (62%) fear that their finances will be severely affected as a result of the crisis compared to 46% of the general public, and 45% are concerned that they won't be able to pay the bills (versus 40% of Brits).
Marketers are also substantially more likely to worry that they will not be able to make their mortgage payments, with four in ten (38%) concerned compared to three in ten (30%) of the general public.