The festive season is rapidly approaching and most Brits don't want adverts to pretend everything is normal
Many major brands will be releasing their Christmas advertising campaigns in coming weeks. The release of these big-budget adverts has become part of the festive tradition, with brands competing each year to produce the nation's favourite. But this year, with a global pandemic still rumbling on, marketing teams may be wondering how to best approach it.
Overall, half (53%) of Britons think that brands should acknowledge the events of the COVID-19 pandemic in their Christmas adverts, compared to a quarter (25%) who would prefer adverts not to mention the pandemic at all.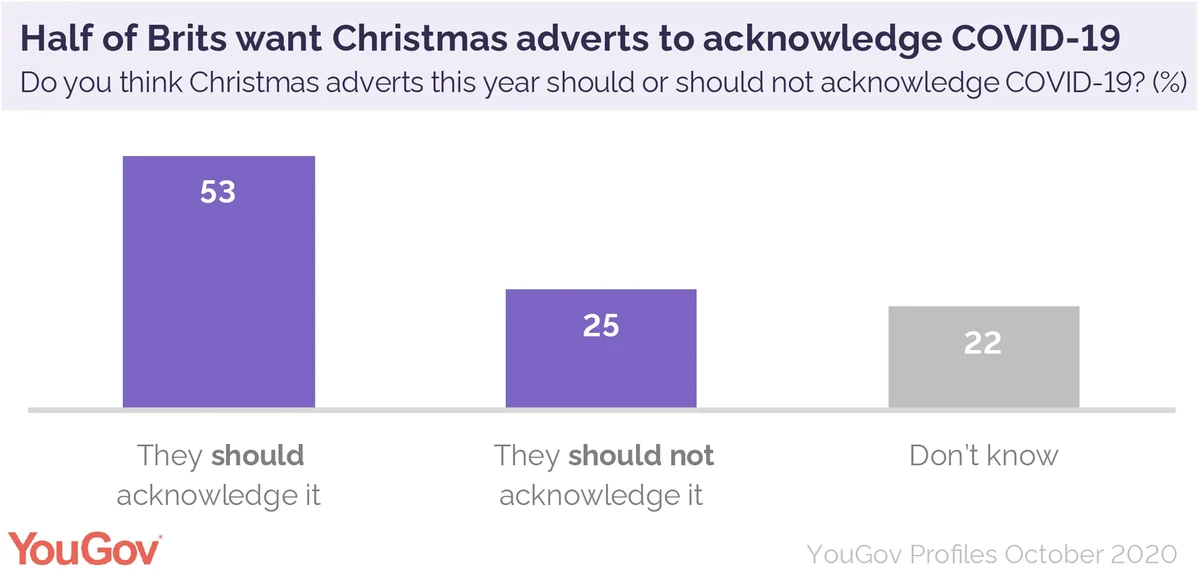 A significant number (22%) of adults are also undecided on the best way to produce the adverts this year regarding COVID-19.
Using YouGov Profiles we can take a closer look at how different types of adults feel about the issue. For example, older adults (59% of over 55s) are more likely to want acknowledgement of the pandemic in Christmas advertising than younger adults (44% of 18- to 24-year-olds).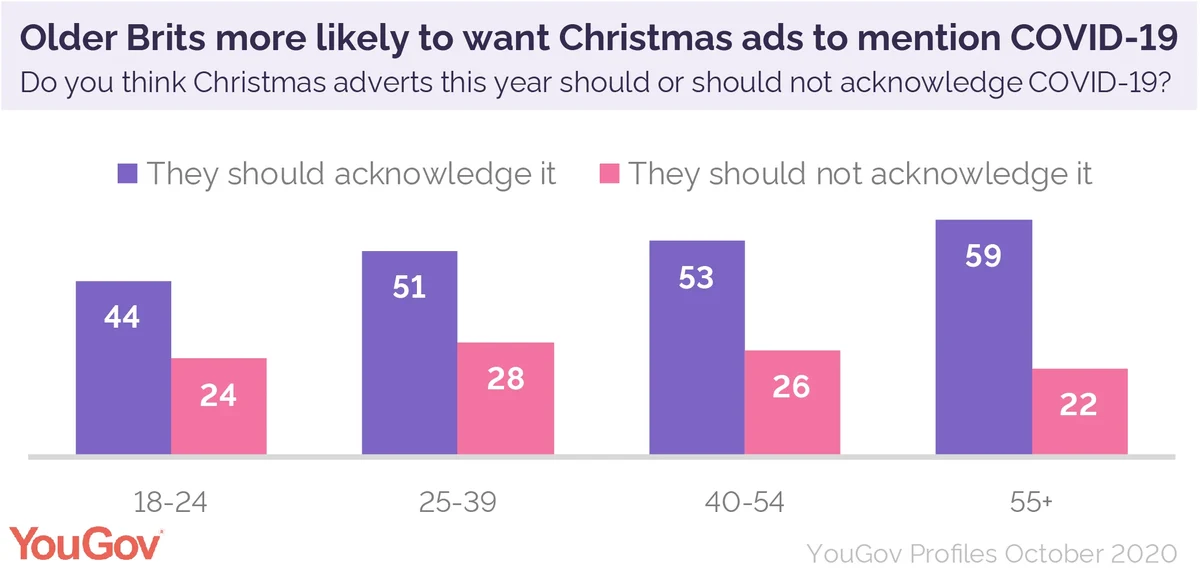 However, these younger adults are not more likely to be opposed to Christmas ads mentioning COVID-19. Rather, the difference comes from a higher proportion who are undecided on whether adverts should or should not. Some 32% of 18- to 24-year-olds answered "don't know" compared to 20% of those over 55.
YouGov Profiles also shows that families are not concerned about Christmas adverts mentioning COVID-19. Half (52%) of parents and guardians of children under 18 say that Christmas adverts should mention it, with 30% opposed to them doing so.
Breaking the data down by region does reveal a difference, however, with adults living in areas affected by stricter local lockdowns less likely to want Christmas adverts to make mention of the pandemic.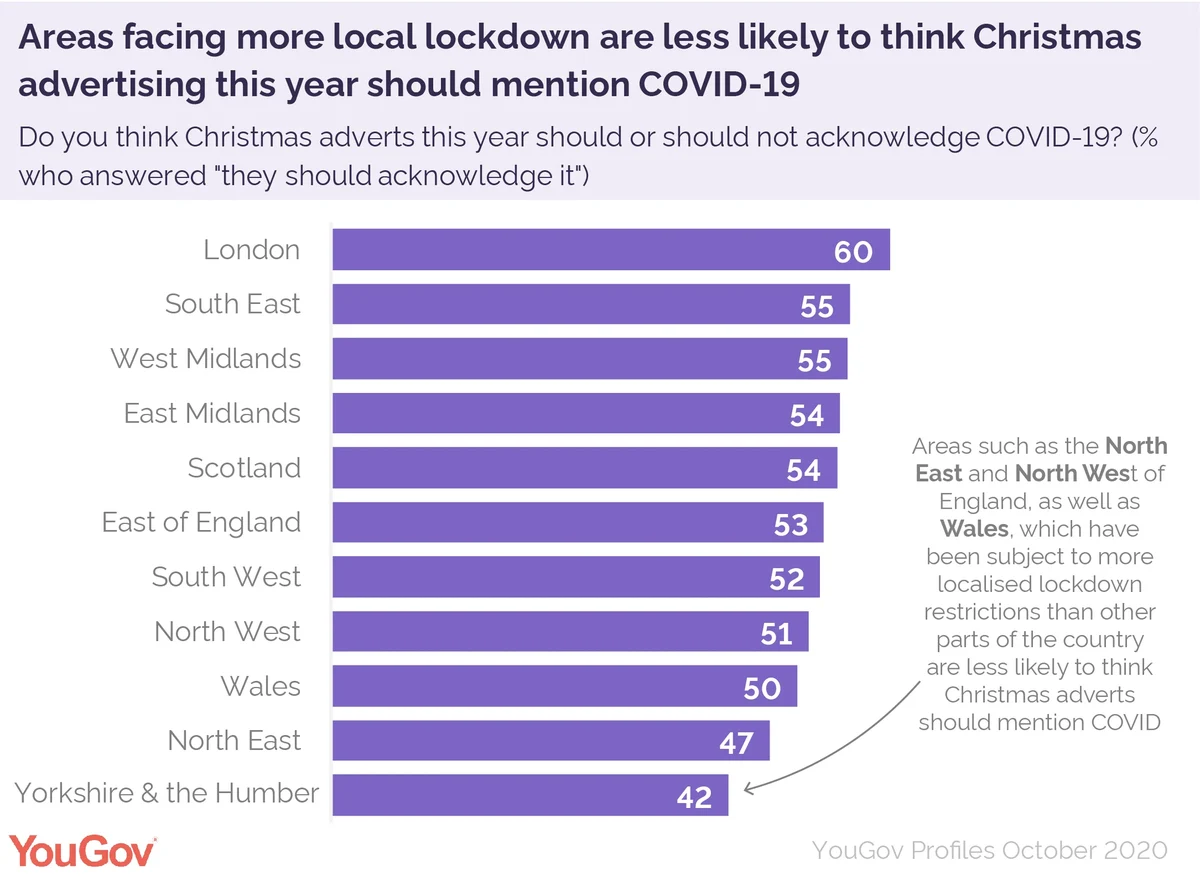 In areas such as London and the South East of England 60% and 55% of adults respectively want Christmas marketing campaigns to acknowledge the global pandemic. Whereas in the North East and Yorkshire and the Humber less than half (47% and 42% of adults respectively) want Christmas adverts to do so.
Marketing campaigns for Christmas this year will be tricky to get right, but on balance, most Brits want to see brands acknowledge the difficulties we've faced during 2020.