Nearly three in ten Brits would agree that direct mail marketing can influence their buying decisions
A new YouGov study shows that over a quarter (28%) of Britons agree that marketing emails from brands or companies can influence their purchasing decisions, while the majority (59%) disagree. But which demographics are more susceptible?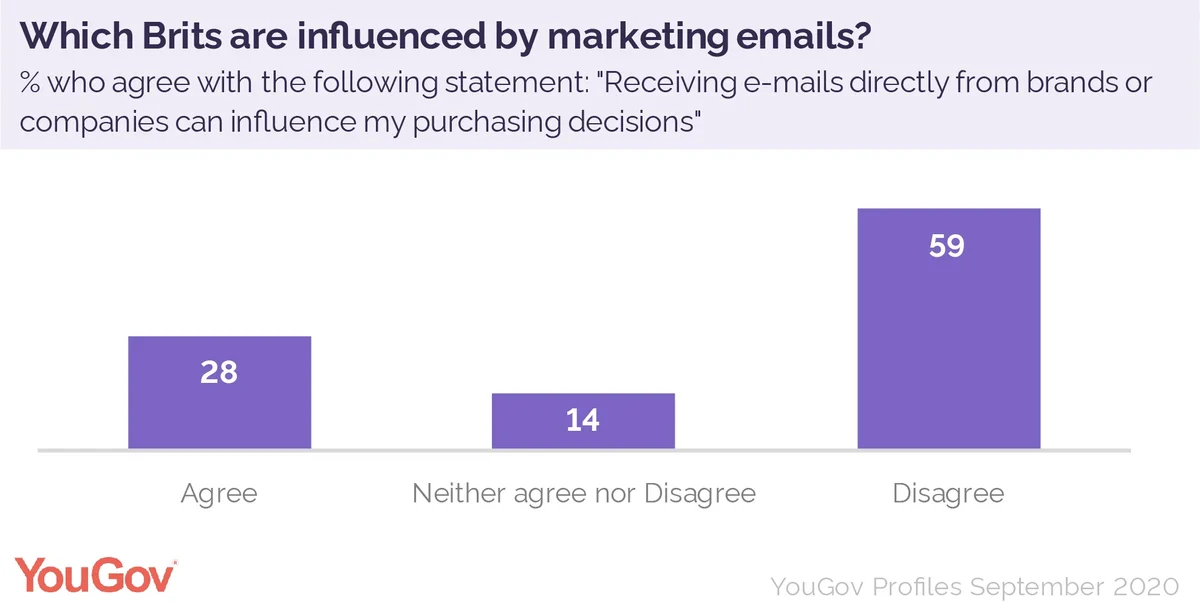 On average, when compared to the general population, those who agree that they can be influenced by emails tend to be younger. Over a third (34%) of those who think they are influenced are aged between 25 and 39, compared to 25% of the general population. Only 18% of those who agreed are aged over 60, compared to 30% of the population.
Some 42% of those who are influenced by emails fall into the millennial generation, despite this group accounting for just 30% of the wider population.
They are also more likely to be women (56%) than men (44%).
Brits influenced by targeted email campaigns are also more likely than the general population to be social media fans, with 52% saying their use of social media has increased from last year, compared to 41% of the general public.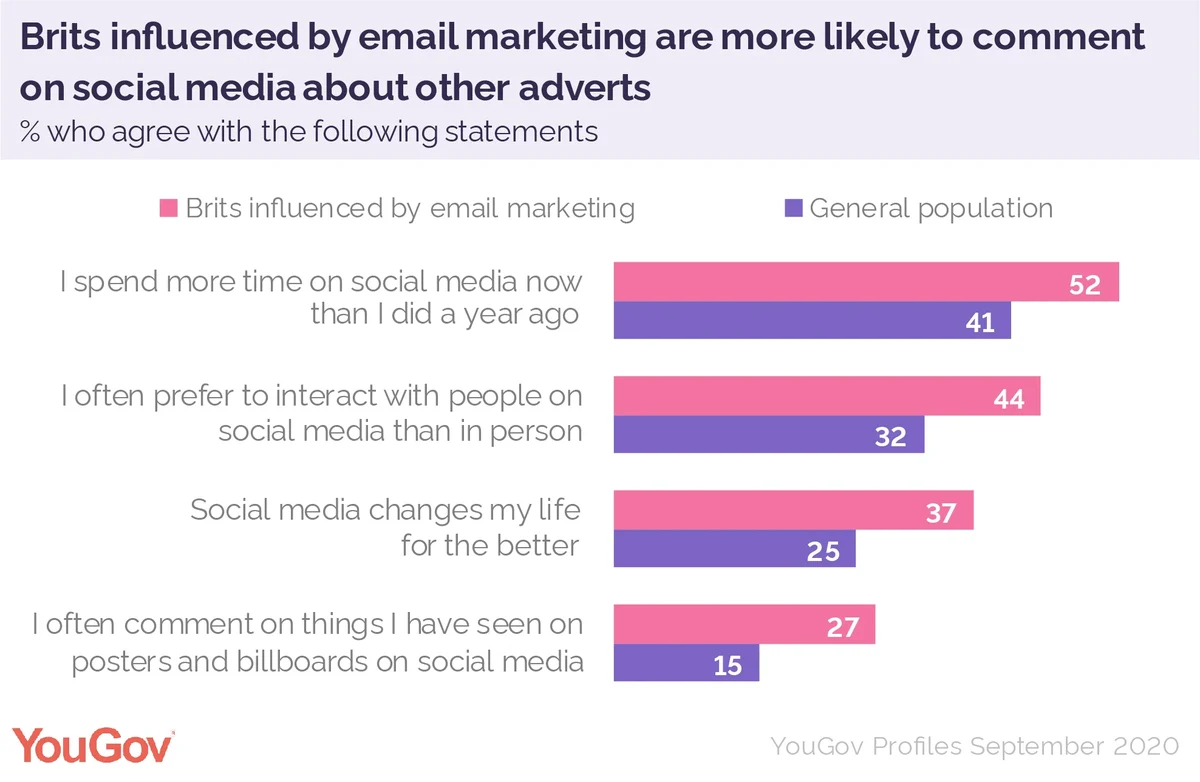 Over a quarter of the group (27%) also say that they are often to be found posting comments on social media about other out-of-home advertisements they have seen, compared to 15% of the general public.
Social media advertising also appeals to the group influenced by marketing emails, with 40% also agreeing that they are more likely to engage with ads on social media than on regular websites.