The insurer's emails were seen as informative, reassuring and useful
Over these last weeks and months customers have been bombarded with emails from brands, some setting out how their services might be disrupted, and others seeking to paint themselves in a positive light by expressing their support for key workers.
Now newly released YouGov research shows that insurer Admiral has received the highest praise for their COVID communications, following their email refunding every customer £25 per vehicle.
Respondents were shown a selection of emails sent to customers during the pandemic from 30 businesses and asked how the communications made them feel about the brands. Only those who had used the brand's services in the last six months could rate the emails.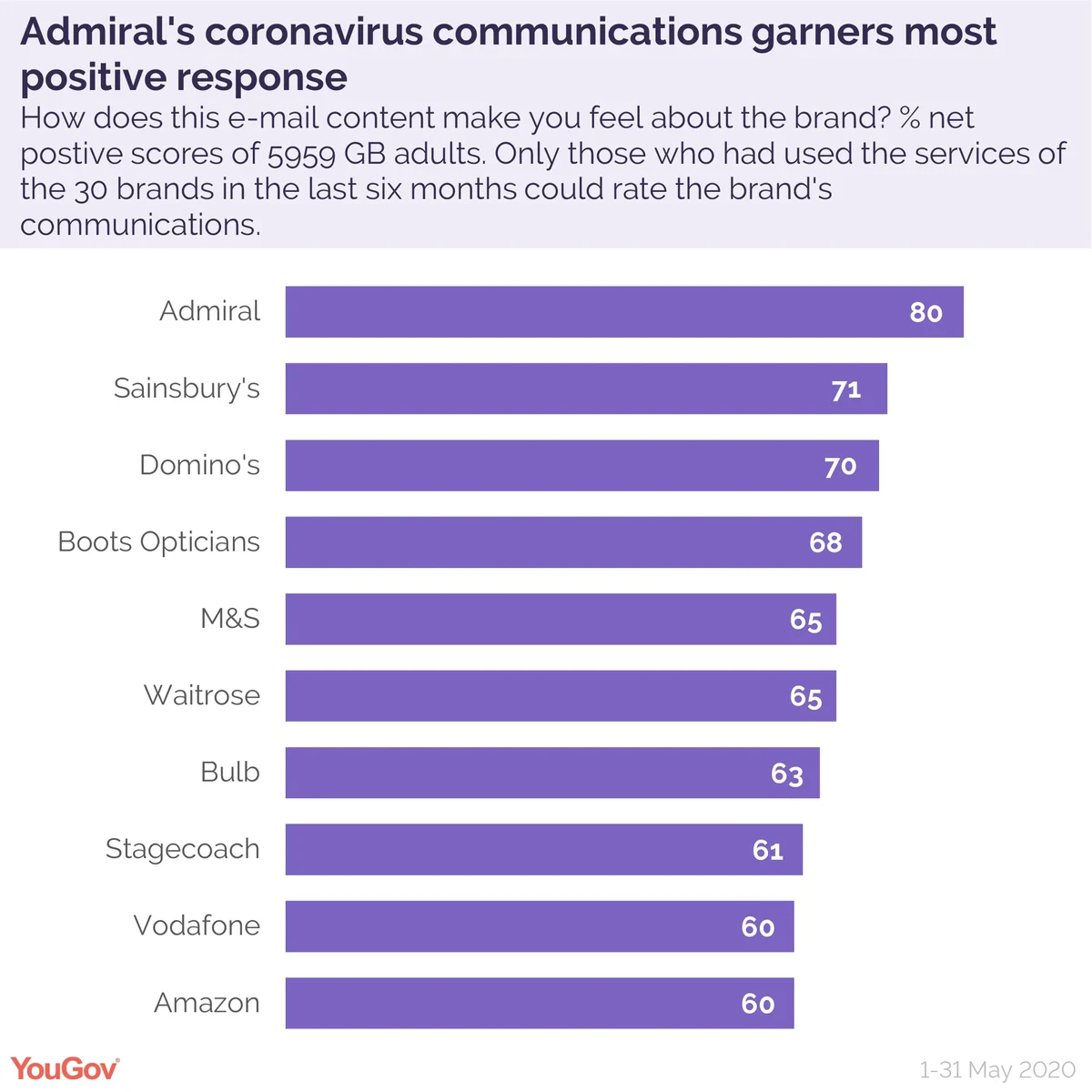 Eight in ten respondents reacted positively to Admiral's crisis communications (80%), with two fifths responding very positively (44%). Just 1% reacted negatively. Respondents found the email, which refunded every customer £25 per vehicle after months of little to no accident claims, informative (57%), reassuring (50%) and useful (40%). This reassurance score was the joint highest (with Domino's) that any brand received.
In second place was Sainsbury's email offering priority shopping and support to elderly and vulnerable shoppers, while also highlighting the changes made to stores to protect customers and staff. Seven in ten respondents reacted positively to this email (71%). Almost two thirds (65%) described it as informative – the highest score for any brand – with 46% also labelling it useful, if a little too long (43%).
Third placed was an email from Domino's CEO describing how they were keeping staff and customers safe and ensuring food was hygienically handled, while directing attention to a video showing how Domino's was saying thank you to the country's key workers. Seven in ten respondents (70%) reacted positively, and found its content reassuring (50%) and informative (49%). One fifth found Domino's video for key workers heartfelt (17%).
Boots Opticians and Trainline's emails were seen as being the most useful (52% each). Trainline also topped the tables for most concise email (44%).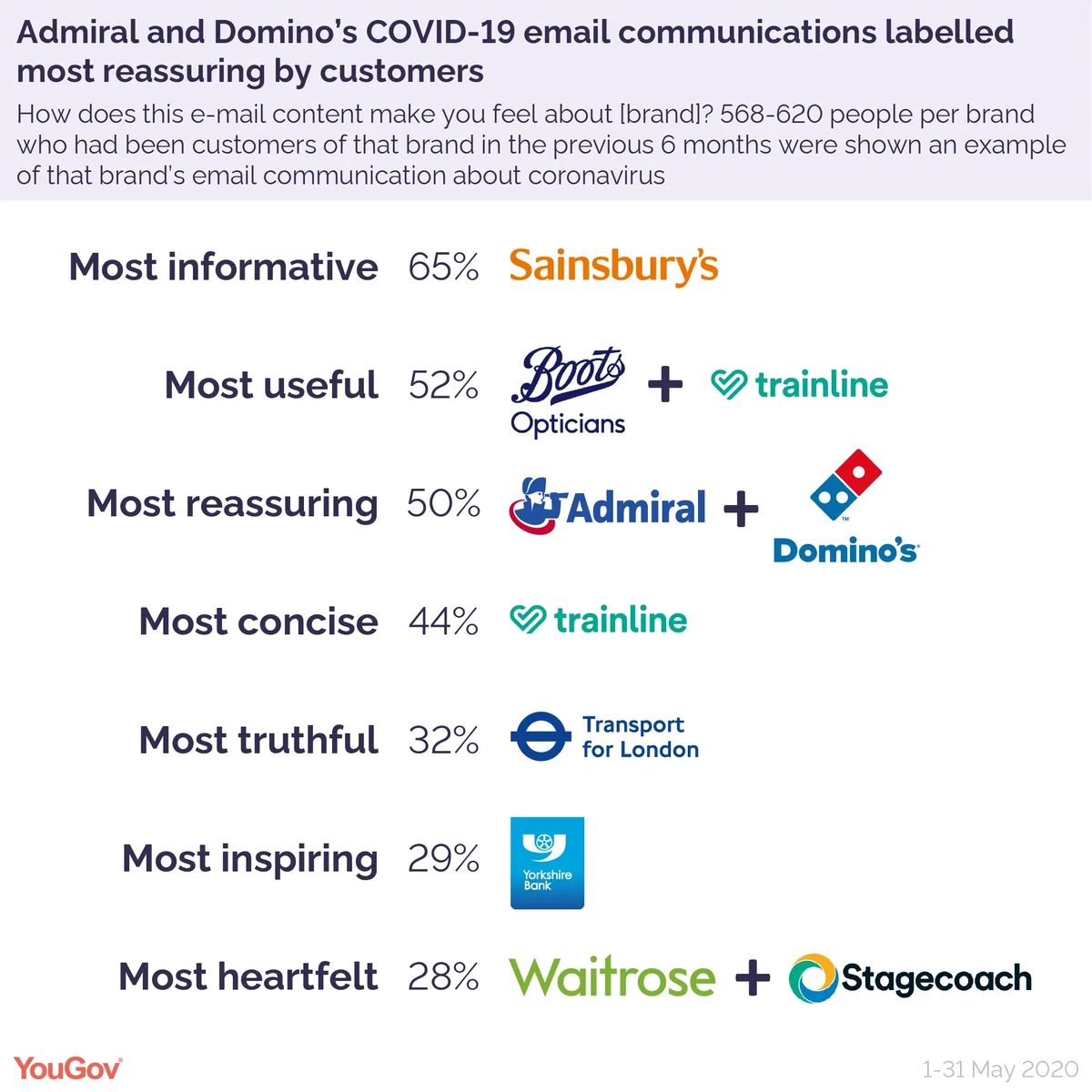 The email most likely to be seen as truthful came from Transport for London (32%), while Yorkshire Bank's was most inspiring (29%) and Waitrose and Stagecoach tied for most heartfelt (28%).
What kind of advertising is acceptable to customers right now?
The majority of British consumers think it's appropriate for businesses to regularly email customers updates on how the company is faring throughout the crisis (60%), with only 28% thinking it is inappropriate.
Britons are split, however, on whether firms should run adverts that only talk about what the company is doing about coronavirus. Four in ten (41%) think they should, while a similar 39% think they shouldn't. In fact, Britons are more likely to think brands should run normal adverts (47%) than ones just about the firm's response to coronavirus.