Only one in eight dislike it
According to YouGov Profiles, two thirds of Britons (66%) say they like seeing real-looking people in adverts. One in five Britons (21%) don't have strong feelings about the topic, while 13% don't like depictions of everyday Britons in adverts.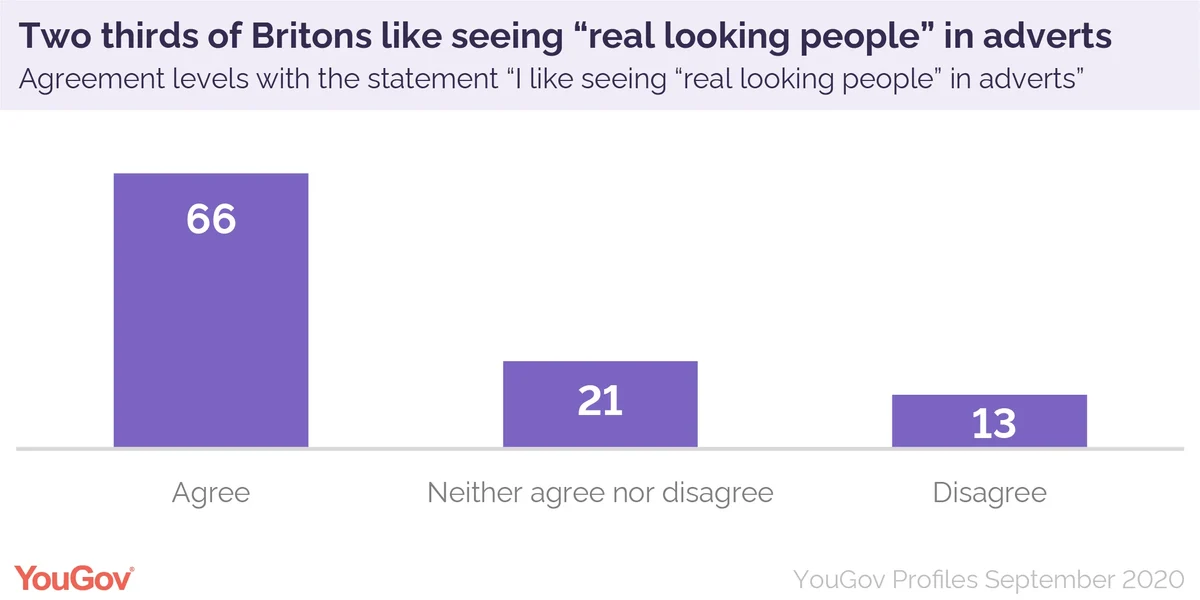 So what do people who appreciate a real-looking person in an advert like in advertising, generally?
Topping the list is that it is an advert being memorable, at 44%. Next is it making them laugh, at 35%, followed by "the products/services it is about" on 34%, and the creativity or originality of the advert, on 33%.
In terms of outdoor advertising, such people are most likely to see adverts on the side of buses (59%), on public transport (51%), and on trains (46%) and at bus stops (46%).
Asked where best to place an advert that they might see, they were most likely to say TV advertising (49%) and online (46%).