Most Brits say they would rather shop in locations where everyone wears face coverings
While some of the lockdown rules are being eased, the Government has now advised that shoppers will need to wear masks or face coverings when shopping in a variety of different stores. Shoppers flouting the rule run the risk of a £100 fine if caught doing so – but some of the major supermarkets say they cannot enforce the new rule due to lack of resources.
Despite this concern, most Britons want to see the rule enforced by supermarkets. Approaching two third (64%) of Britons say supermarkets should enforce the mask rule on shoppers with another quarter (25%) saying they should not.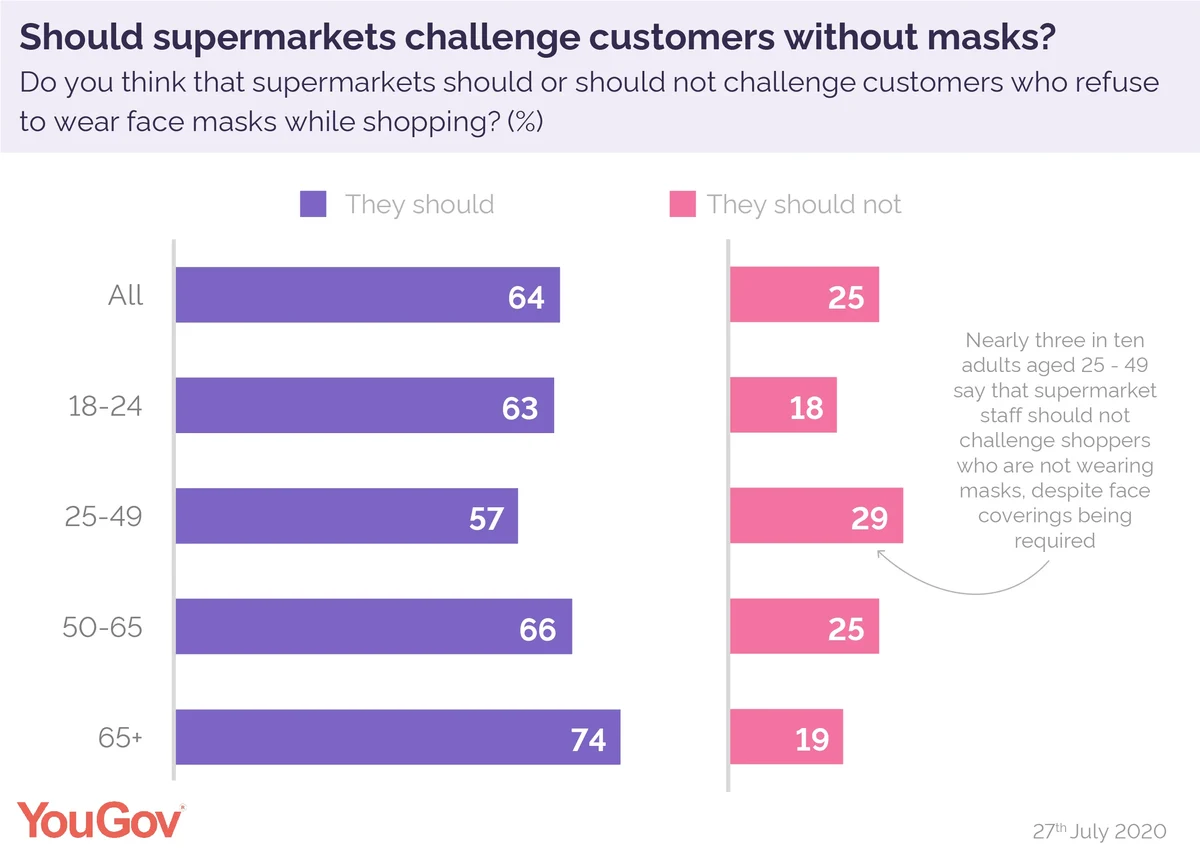 Older Brits (those aged over 65+) are most keen (74%) for supermarkets to enforce the new rule, which came into force on the 24th of July. While the majority of all age groups want to see the rule enforced, middle aged Brits are the least likely to be in favour of shops enforcing the mask rule with 57% of Brits aged 25 to 49 wanting the rule enforced, the lowest of any age group.
There is consensus across the political parties as well, with a majority of Labour (67%), Conservative (66%) and Liberal Democrat (71%) voters all agreeing that supermarkets need to enforce government guidelines and ensure shoppers are wearing masks.
Supermarkets that fail to enforce the rule could see a decline in footfall, with the majority of Britons (74%) preferring to shop in locations where all other shoppers wear face coverings.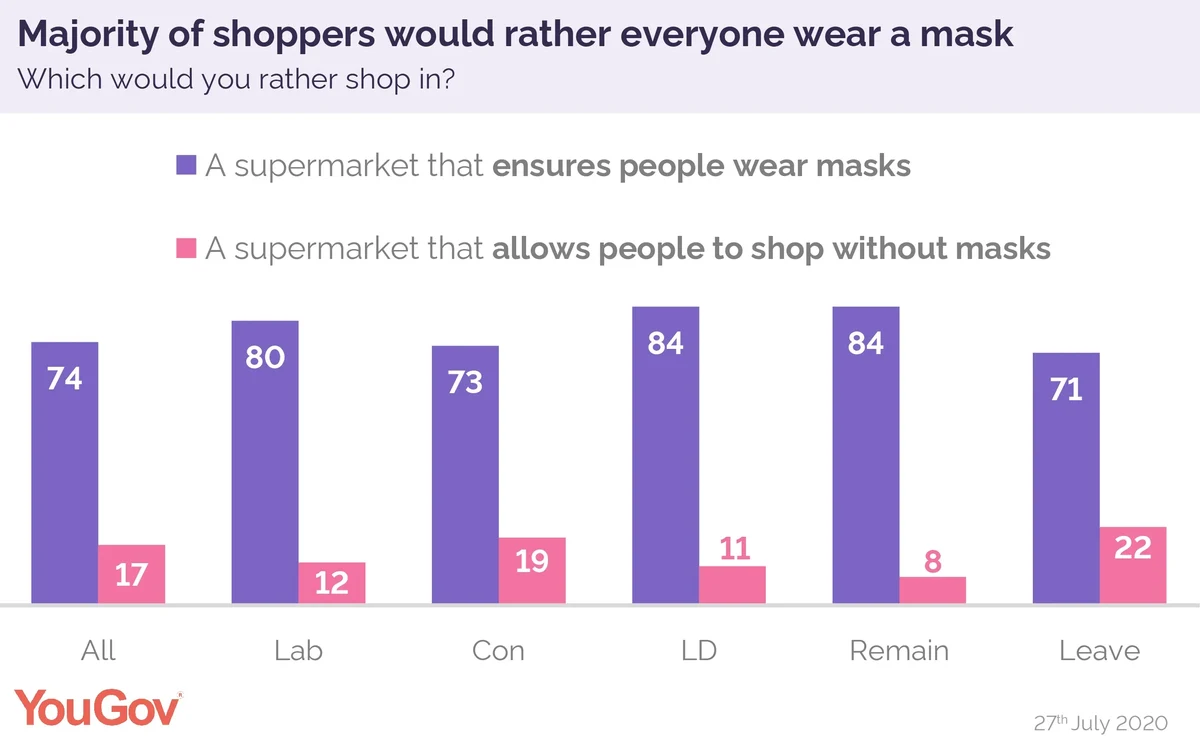 Once again there was consensus across the political parties, with the majority of Labour (80%), Conservative (73%), and Liberal Democrat (84%) voters all preferring to shop in supermarkets that enforce the rule.
Among the age groups, 82% of 65+ Brits would prefer to shop in a supermarket that ensures shoppers wear masks, compared to 69% of 18 to 25 year olds who say the same.
Further to this, our COVID-19 tracker has shown mask use in public places rise almost 20 percentage points from 38% to 57%, suggesting most Brits are getting on board with the new rules.
See full results here and here