­­The brand's Ad Awareness scores are well above the sector average
With the pubs open (at least in England) again, Carlsberg will be hoping its light hearted ad will tempt pub-goers into a responsible beverage or two.
Released in time to coincide with the reopening of pubs on July 4th, the ad steps away from the brand's usual theme of actor Mads Mikkelsen and instead features friends jokingly breaking out of lockdown and reuniting in that most scared of places – the beer garden.
The ad, which ran with national print television and social media coverage, has resulted in a boost to Carlsberg's Ad Awareness score (whether someone has seen or heard an advert by the company in the past two weeks). Among the general public, Ad Awareness for the brand has risen from 4.6 on July 3rd to a peak of 7.3 on July 19th – an increase of 2.7 points.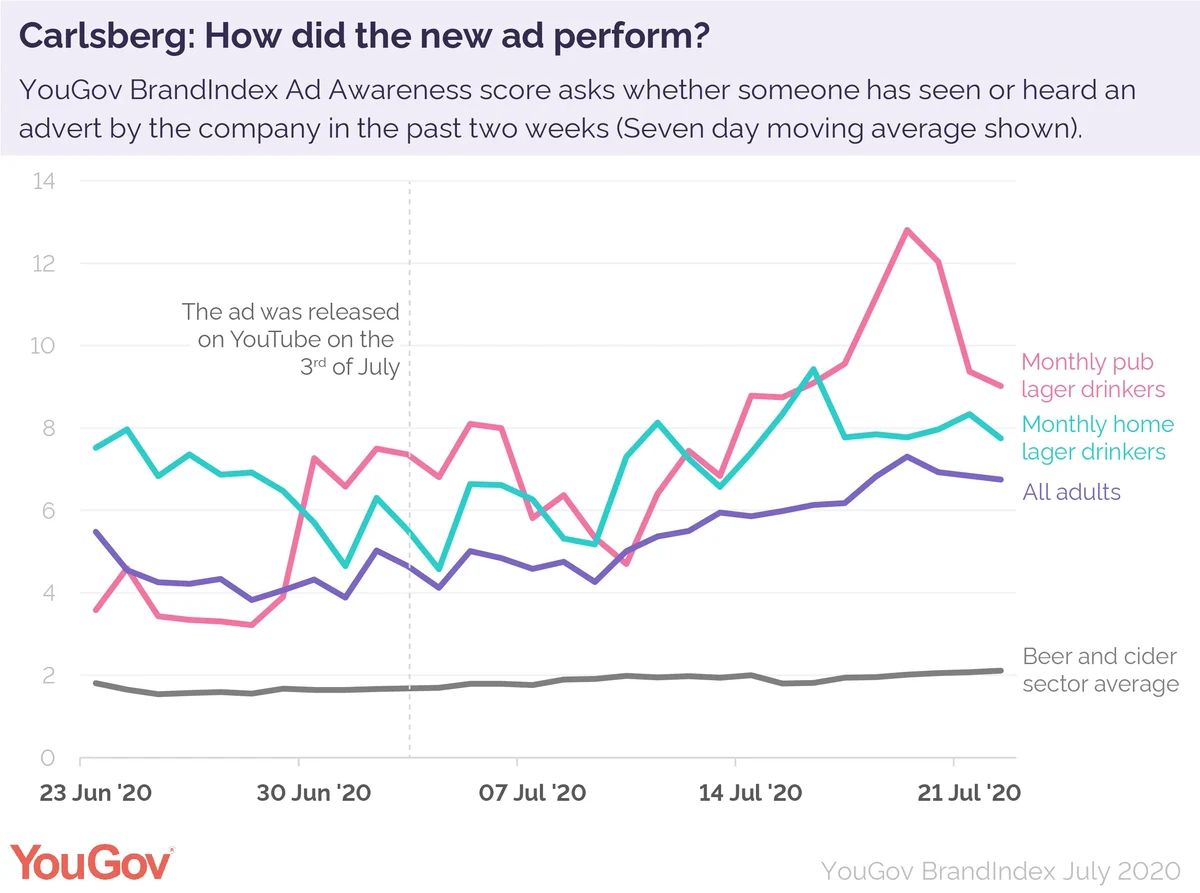 There was an even larger increase among those who drink lager in a pub at least once a month, where the brand's score peaked at 12.8 on July 19th – an increase of 5.4 points since the 3rd. Among those who drink lager at home at least once a month, the increase in score was also greater than that among the general population, rising to a peak of 9.4 up from 5.5 on the day of the advert's release.
The brand's score is also well above the average Ad Awareness figure for the beer and cider sector, which remained around 2.0 for the period from late June to late July.
Image: Fold7 - Creative Advertising Agency London
Learn more about YouGov BrandIndex here