This month KFC achieved the highest uplift in Ad Awareness of any brand in the UK with a +10.7 rise
A tongue in cheek advertising campaign from popular fast food chain KFC has seen the brand boost its Ad Awareness score more than other brand in the UK.
The light hearted ad, set to All By Myself by Céline Dion, pokes fun at the attempts of fans of the brand to make their own KFC at home during the COVID-19 lockdown, including hand drawn recreations of the brands logo and iconic red bucket. "We missed you too" the ad says, before telling fans that KFC will "take it from here".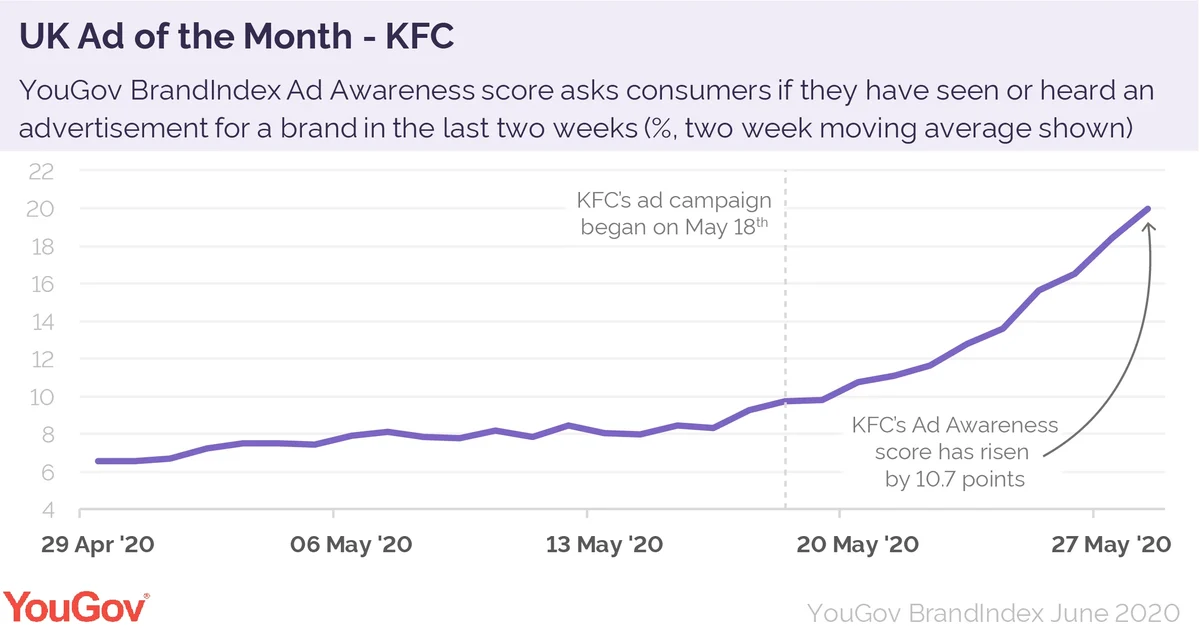 The ad is ultimately promoting KFC's reopening of around 500 outlets for delivery, and has boosted KFC's Ad Awareness score by 10.7 points, 4 points clear of the second most improved brand this month.
Running across social media, on-demand video and television, the campaign has performed well and has racked up millions of views on YouTube. This represents a stark change from the brand's last marketing push, featuring people licking their fingers, which was pulled amid concerns about public health messaging during the coronavirus pandemic.
KFC has also kept Brits talking with the campaign, with Word of Mouth score for the brand rising 8 points across the last four weeks.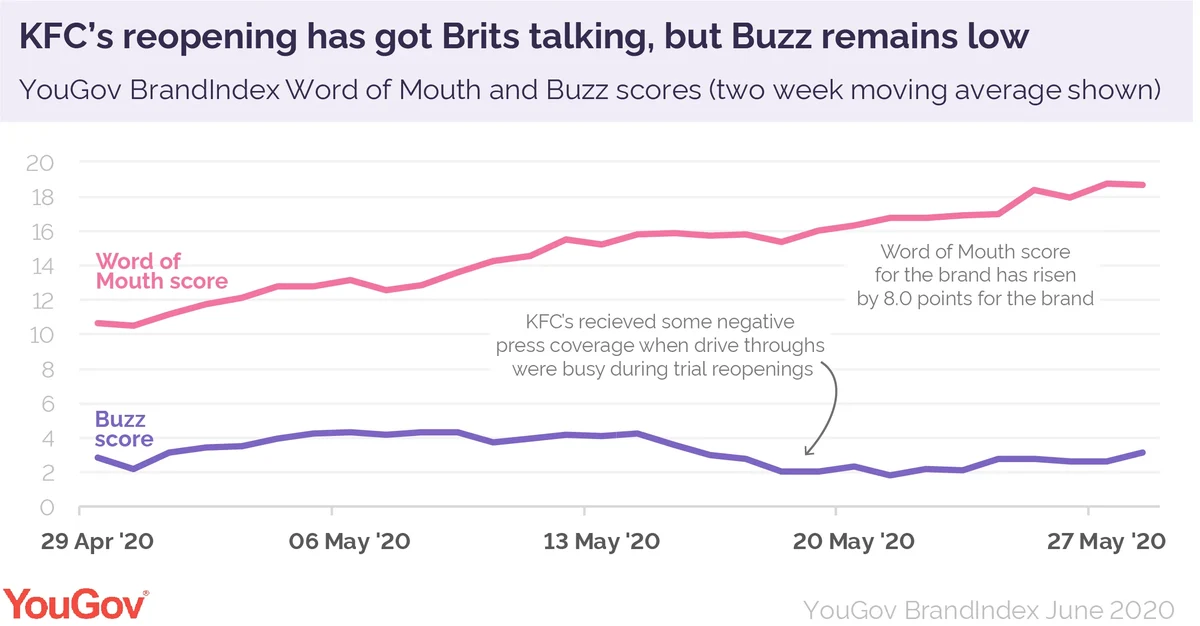 On the other hand, negative press coverage from early May could be responsible keeping Buzz scores for the brand low, while Word of Mouth continued to rise. However, this negative press stems from drive-through locations becoming busy with traffic when the brand partially reopened select locations as part of a trial run – indicating that Brits aren't necessarily going to be put off getting their hands on their favourite fried chicken.
Image: KFC
Learn more about YouGov BrandIndex here
This article previously appeared in WARC