This month EE achieved the highest uplift in Ad Awareness of any brand in the UK with a +6.3 rise
A new scheme giving NHS workers free mobile data fronted by actor Kevin Bacon, a regular for the brand, has landed EE the number one spot on this month's ad awareness rankings.
The campaign, as well as boosting the brands score among the general population, also made a significant impact with healthcare and medical workers. With the brands ad awareness among health workers peaking at 32.6, 23.1 points higher than the start of the month.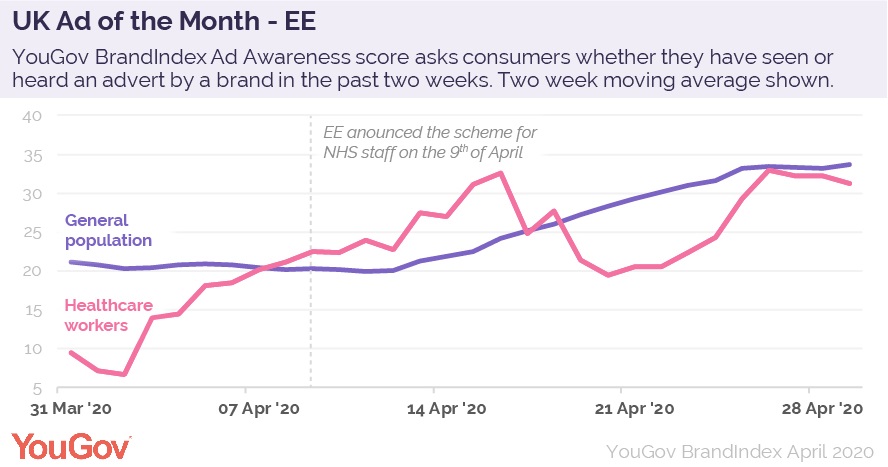 NHS staff already receive a 20% discount on other products with the brand, and will now receive free data if they sign up using an NHS email address.
YouGov Plan and Track data has revealed a great deal about how difference approaches to the COVID-19 pandemic have had various impacts on brands, and EE is no exception. The brand's efforts to acknowledge and reward key workers has seen its Impression score (whether consumers have a general positive or negative feeling about the brand) boosted.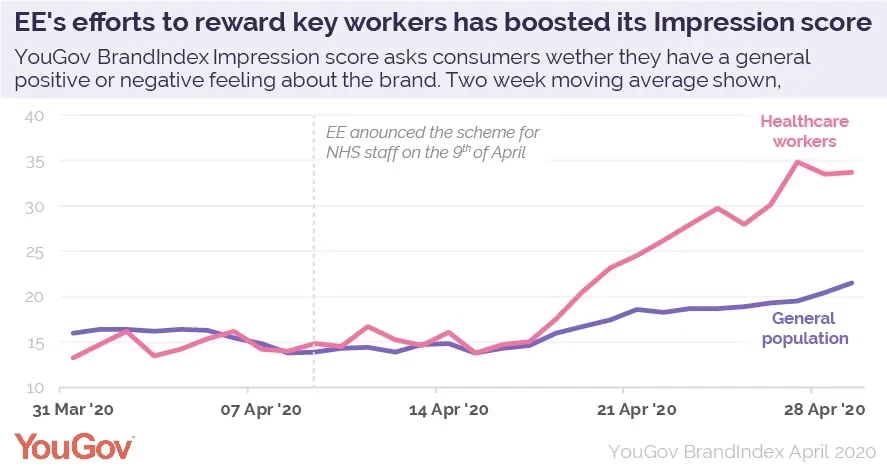 Among healthcare workers, EE's Impression score peaked at 34.9, up 21.7 points since the start of the period. The brand's score also rose among the general public, increasing by 5.4 points over the course of April.
Learn more about YouGov Plan and Track here
This article previous appeared in WARC