IKEA takes second and Boots takes third in a close race, while Netflix wins "most improved"
Heinz has topped YouGov's Women's Rankings for the second year in a row. With a score of 56.5, the food company built on its 2019 performance (53.7) to lead an otherwise close-run top ten.
YouGov's BrandIndex Women's Rankings are compiled by asking consumers if they have a positive or negative impression of a certain brand. Scores are net scores that are calculated by subtracting the percentage of negative responses from the percentage of positive responses.
Heinz's strong performance follows the brand's 150th birthday celebrations in 2019 – which it marked with a £12m EMEA marketing campaign. Entitled "150 Years of Clean Plates", the campaign uses plates to highlight a commercial history dating back to 1849. As we showed in a recent white paper, nostalgia can be a powerful marketing tool.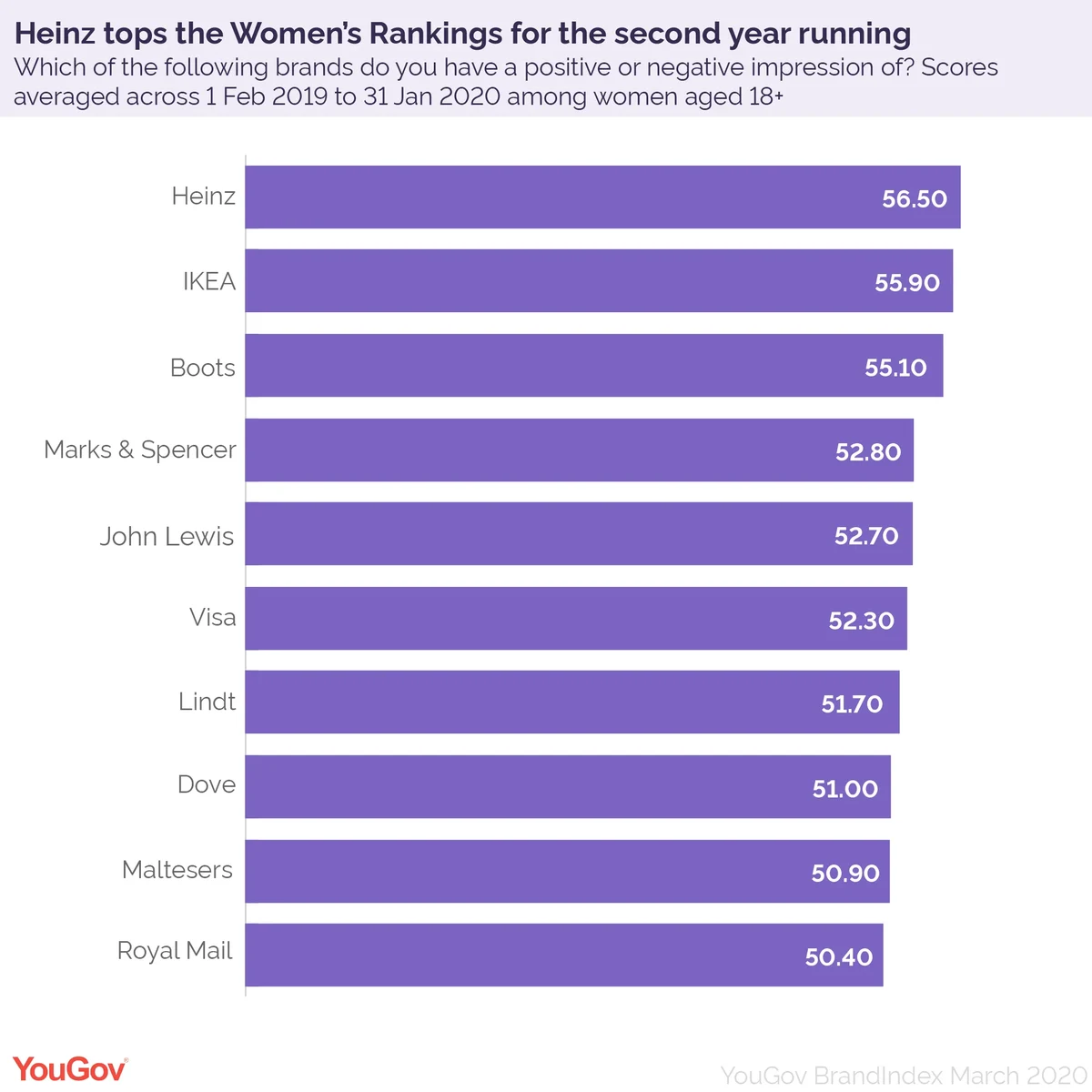 As they did in 2019, IKEA and Boots complete the top three, albeit in different positions. With scores of 55.9 and 55.1 respectively, both brands considerably improved on last year's showings.
Marks & Spencer and John Lewis occupied the fourth and fifth berths, while Lindt and Maltesers took the seventh and ninth spots respectively.
Dove was the only health and beauty focused brand in our list, scoring 51.0, while Royal Mail rounds out the top ten with 50.4.
Netflix is the most improved brand among women
The "most improved" brand among UK women was Netflix, which scored 48.4 compared to 38.3 in 2019. The 10.1 improvement comes after a year which saw the streaming platform rack up 24 Oscar nominations. Its fellow streaming service, Amazon Prime Video, also performed well – scoring 21.7, improving by 6.2 points, and ranking fourth.
Meanwhile, Uber came in second, benefitting from a quieter 2019 following a challenging 2018 and 2017. Though scores are still in the negative zone, the company's impressions are firmly on the road to recovery.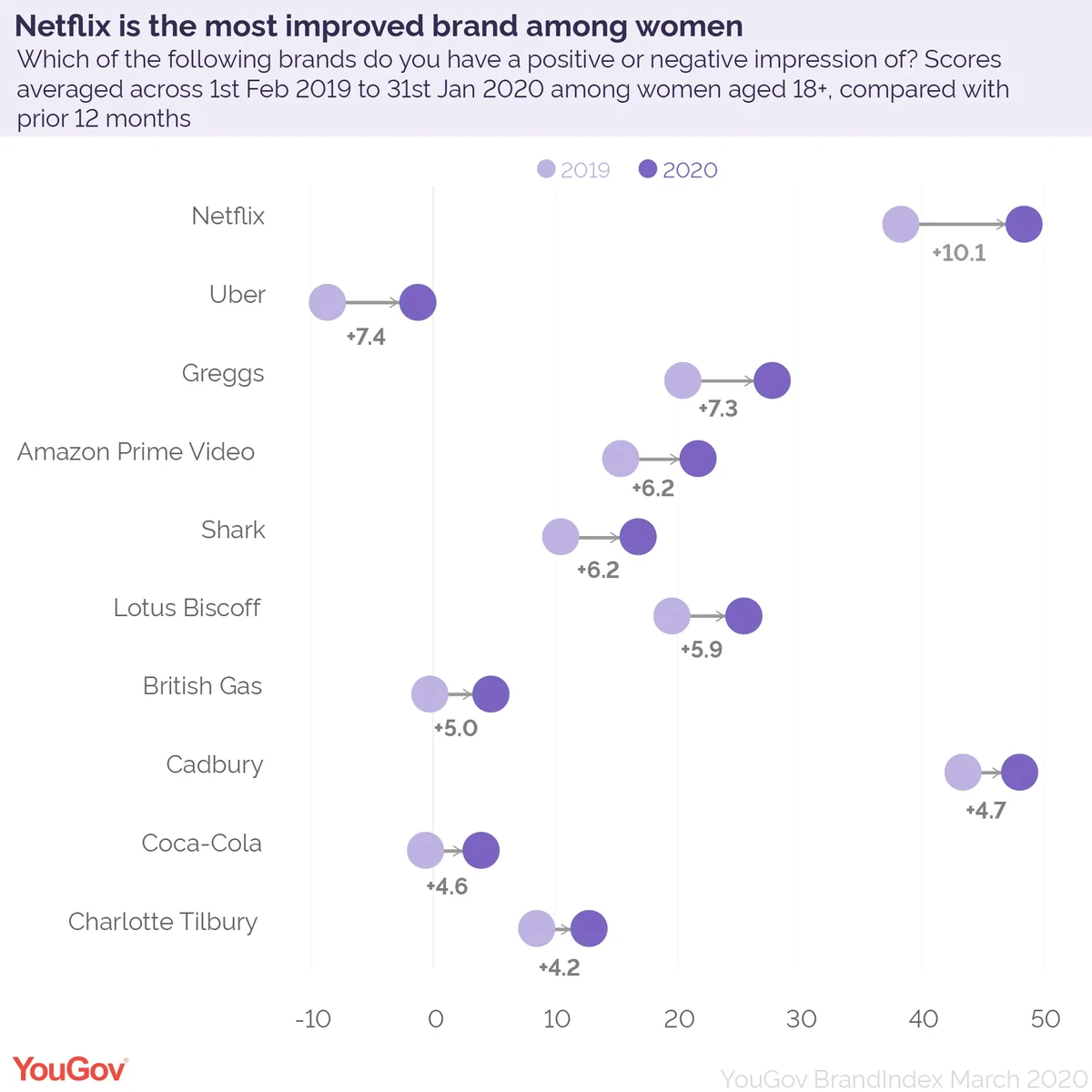 Four food and drink brands made the most improved list: Greggs saw a 7.3 improvement on its 2019 score of 20.5 – earning 27.8 and taking third place – while Lotus Biscoff went from 19.6 to 25.5, ranking sixth overall. Cadbury took eighth place, rising to 48.1 from 43.7 – an improvement of 4.6 – and Coca-Cola took ninth.
Shark, British Gas, and Charlotte Tilbury – which completes the top ten with an improved score of 12.8 – are the sole representatives of their respective industries.