Cancer Research UK ranked second and British Heart Foundation regained third place from Guide Dogs – while Oxfam took "most improved" after a damaging 2018
For the seventh year in a row, Macmillan Cancer Support has come first in YouGov's annual CharityIndex Buzz Rankings. With an overall score of 14.0, it comfortably beat second-placed Cancer Research UK (10.8) and third-placed British Heart Foundation (7.7).
YouGov's buzz scores are calculated daily by asking members of the public if they've heard anything positive or negative about an organisation in the past fortnight – subtracting negative responses from positive responses. CharityIndex Rankings highlight the brands with the top average buzz scores between January 1st 2019 and December 31st 2019.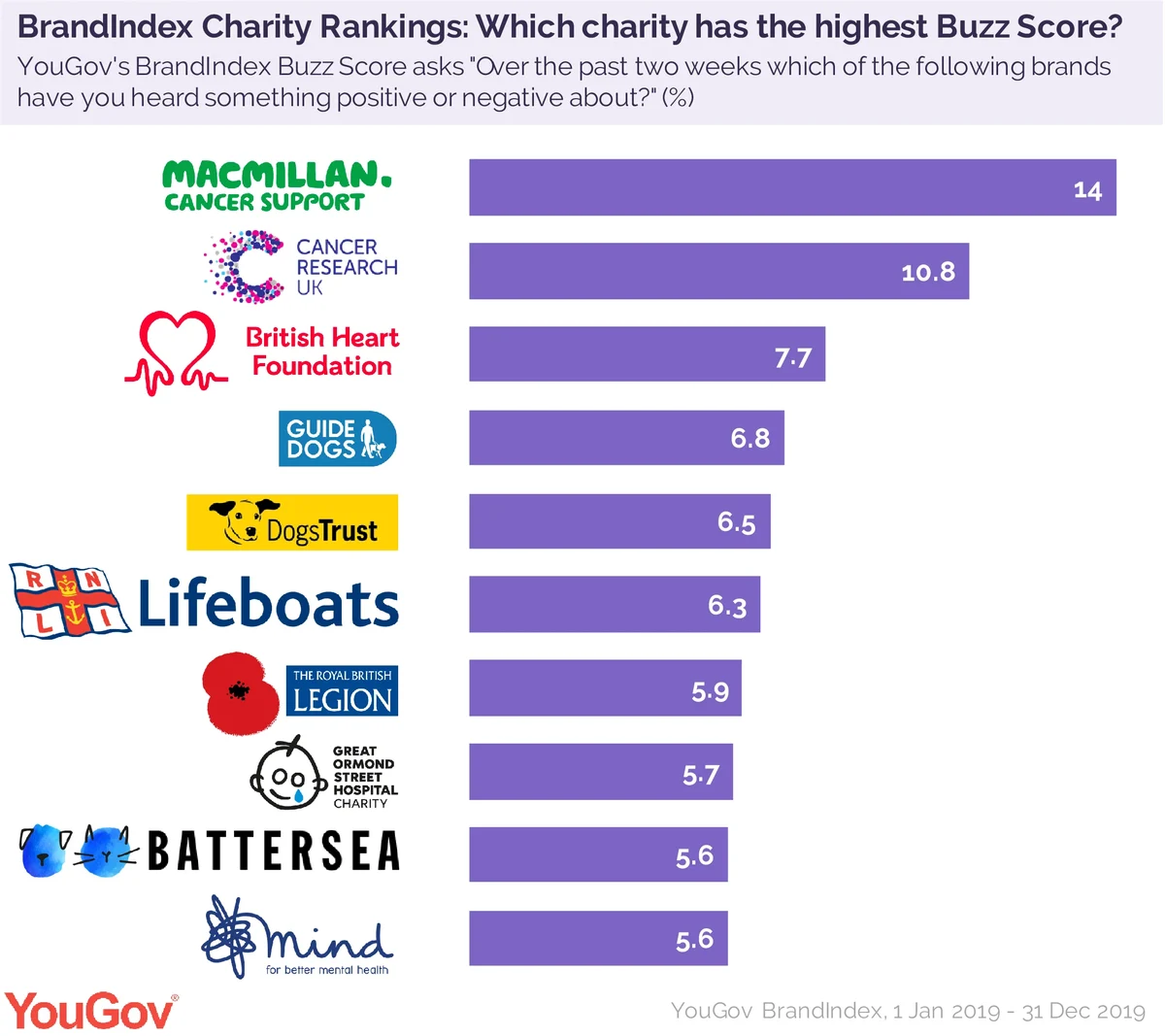 Macmillan's strong showing follows a year where the charity rebranded to attract more diverse volunteers, lobbied parliamentary candidates to introduce cancer-focused health and social care reforms, and saw record numbers of people phoning its helpline for advice.
Three pet-centric charities were in the top 10: Guide Dogs (6.8) was pushed out of the top three after a slight decline of -0.2 on last year's performance , while Dogs Trust (6.5) climbed to fifth place and Battersea Dogs & Cats Home fell to ninth (5.6). It's not too surprising: dogs are popular enough in Britain that owning one can substantially boost your dating prospects.
Oxfam starts to win back consumer favour as the biggest buzz improver
As with our commercial rankings, the organisation with the "most improved" buzz in 2019 is one which recovered from the effects of a disastrous 2018. Following a year where a high-profile scandal led to severe reputational damage (and around 7,000 lost donors), Oxfam's score rose a whopping 10.7 points from -13.7 to -3.0 in 2019. The fact that the charity is still on a negative buzz score even after such a large improvement shows it still has some way to go.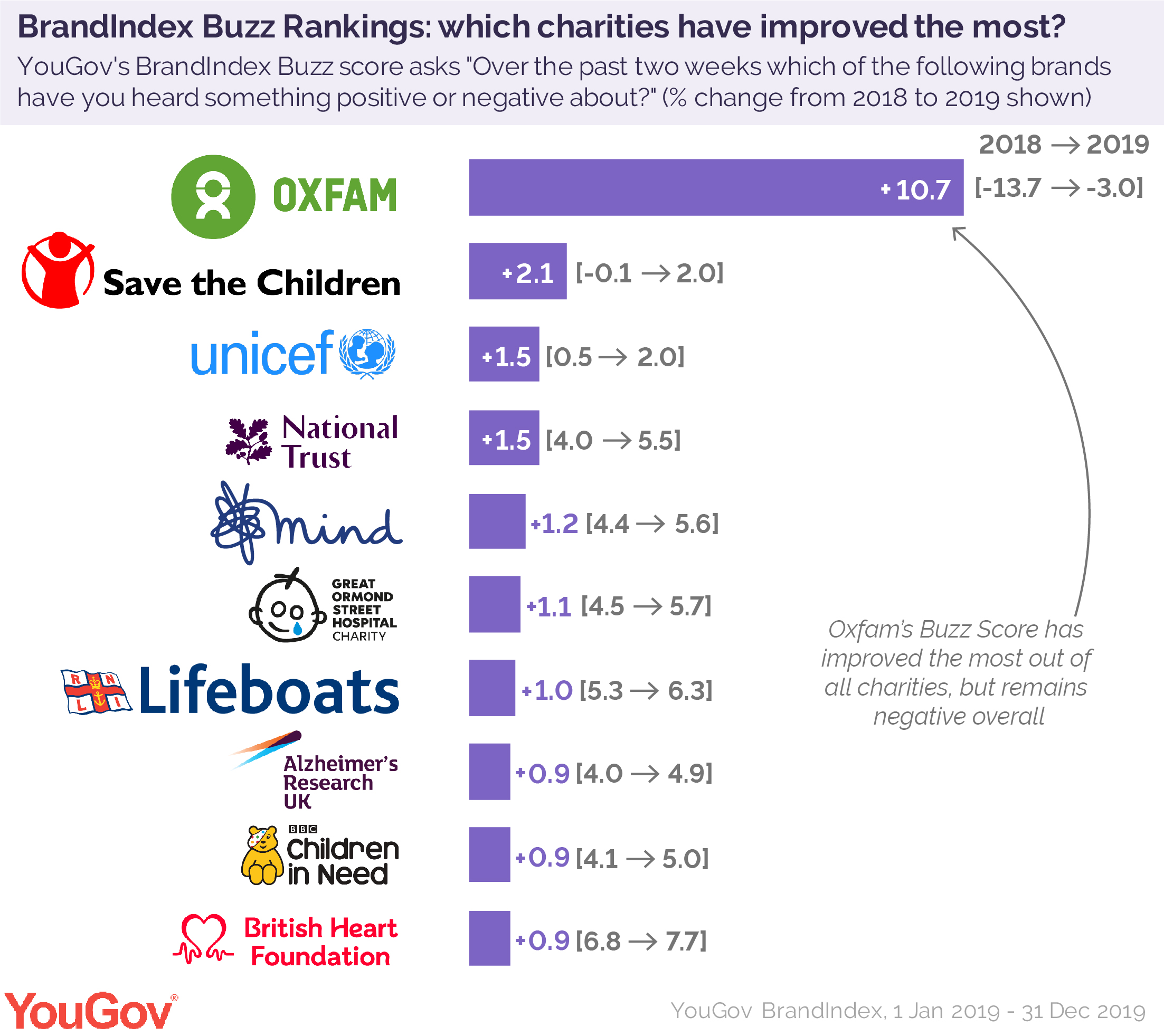 It's a similar story (albeit on a smaller scale) with second-placed Save the Children, which saw historic allegations against senior executives in 2018 – and therefore may have seen its score increase by 2.1 points (to 2.0 overall) simply by having a relatively quiet 2019. Other charities in the top 10 improvers all saw incremental score increases of 1.5 points or fewer.