TransferWise is the second most recommended company among Britons after topping 2018's Brand Advocacy Rankings – while Celebrity Cruises and Southern Trains show the biggest year-on-year improvement
New analysis from YouGov BrandIndex reveals that the company with the strongest brand advocates in 2019 is Monzo: the challenger bank that aims to upend the industry status quo.
Our Brand Advocacy Rankings ask past and present customers of 1,500 organisations if they'd recommend a company to family, friends or colleagues. With a Recommend score of 84.8, Monzo comfortably leads the pack in 2019 – suggesting an appetite for a different approach to financial services.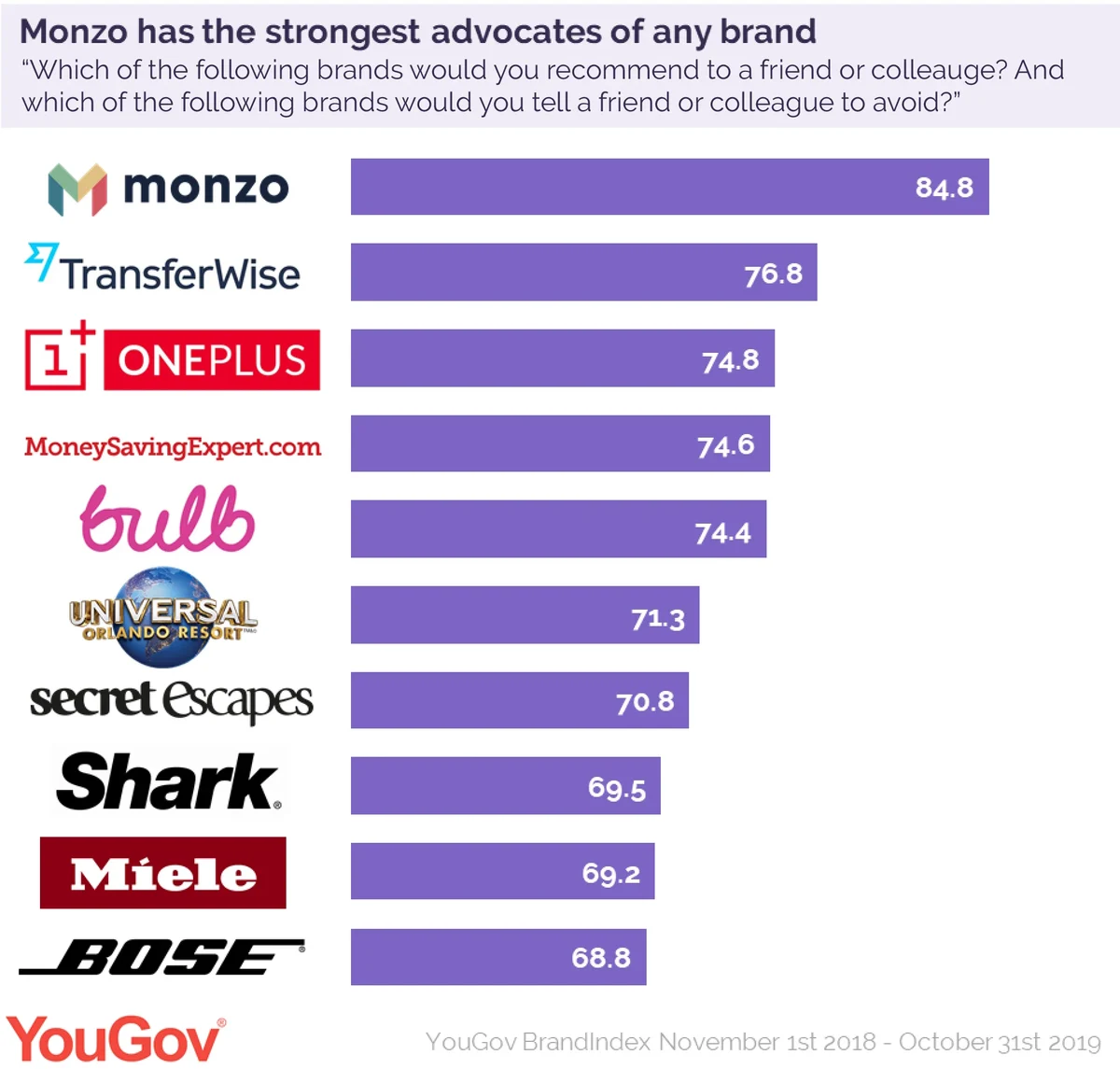 Finance and fintech
This is underlined by the continuing success of TransferWise, which topped last year's tables. The money transfer service fell to second place for 2019, and its score declined from 82.8 to 76.8, but it's a strong performance that highlights customers' aversion to the fees associated with sending money overseas. With a score of 74.8, the smartphone brand OnePlus rounds out the top three.
And though the advice site MoneySavingExpert.com, which reached first place in 2017 and second in 2018, has technically fallen to fourth, its Recommend score has steadily increased since 2016. Customers are happy with its services, and they keep getting happier.
Vacuums and vacations
Beyond fintech and finance, UK consumers particularly like brands that keep it clean – literally and figuratively. Vacuum brands Shark (69.5) and Miele (69.2) come in eighth and ninth respectively, while green gas and electricity provider Bulb is fifth overall.
Certain travel brands are also highly recommended: Universal Studios Orlando is in sixth place (71.3), with Secret Escapes reaching seventh (70.8). Perhaps more notably, however, travel-related companies comprise the top three Advocacy Improvers.
Rising from 56.5 to 65.3, Celebrity Cruises – where holidaymakers can visit the Galapagos Islands, Alaska, and a host of other destinations – demonstrated the most progress, while Travel Republic came in third: rising from 46.2 to 53.9. Southern, the controversial railway operator, continues its slow crawl upwards: in 2018, it rose from -42 to -30; in 2019; it rose from -30 to -22.4, and into second place overall.
But travel brands are less prevalent than they were in 2018, when they took four places in the top ten. The sole survivor from last year, Universal Studios Orlando, saw its score fall from 73.2 to 71.3.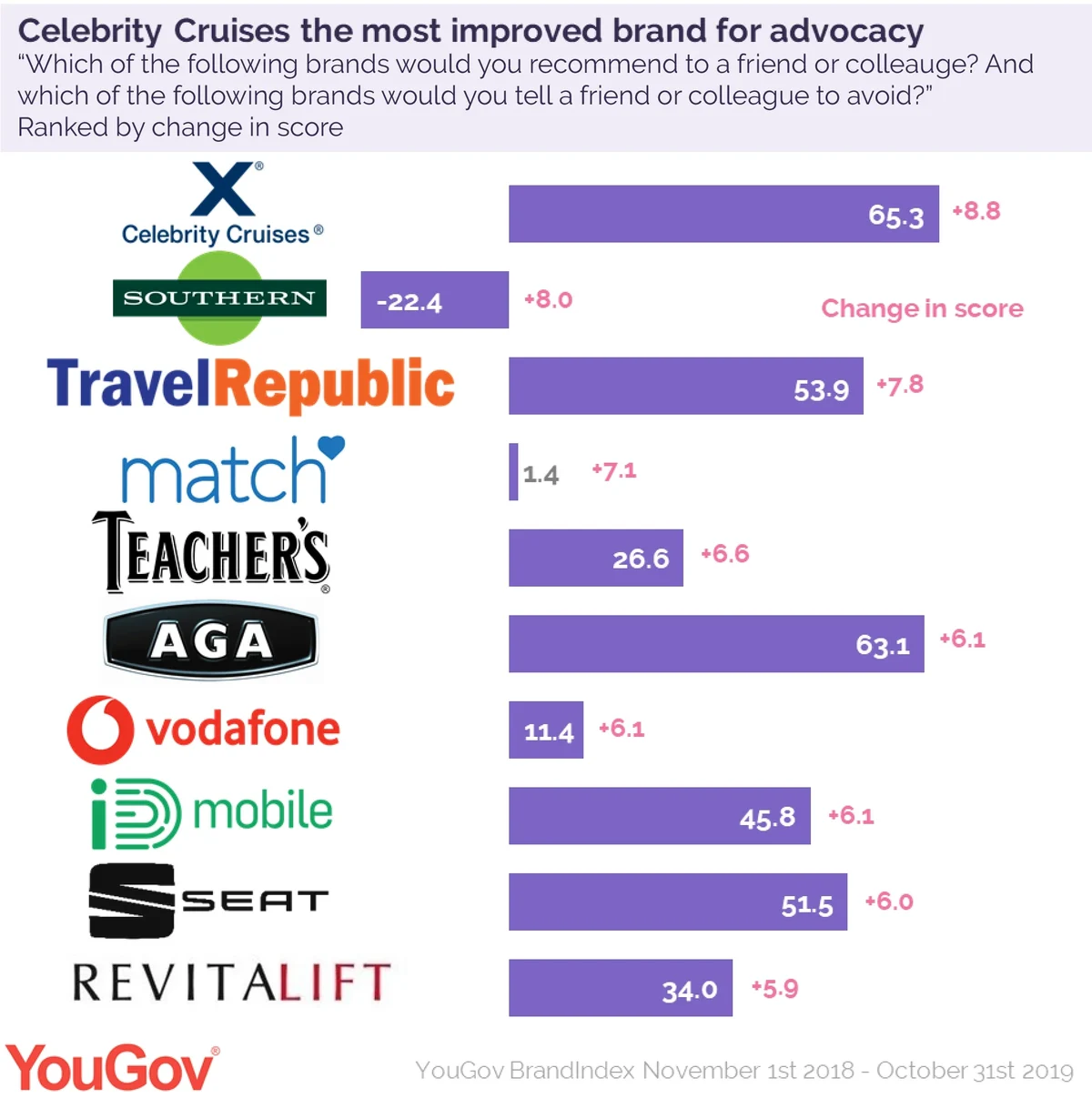 Recommendations are a powerful measure of a brand's impact with its customers. For two years in a row, fintech companies have led the way – and they've done so by promising simplicity and clarity in an industry where consumers have often been confused and frustrated by traditional institutions.