Troubled Thomas Cook takes perception hit, but contagion has been avoided, BrandIndex shows
Last week's announcement by Thomas Cook that it was seeking an additional £100m in funding created headline news and caused its shares to drop by 75 per cent on the day of the announcement. The impact on the brand's buzz in YouGov's BrandIndex was immediate and the decline has continued all week. Having been at around 0 in November, buzz is now at -41, reflecting large numbers hearing negative news. Not surprising considering the circumstances, but what has been the effect on perception measures?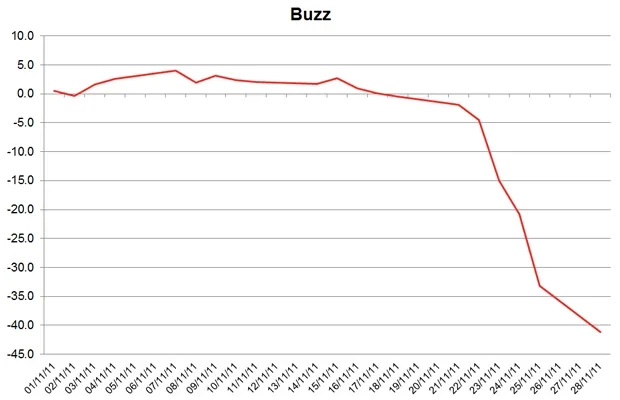 There has certainly been an impact but it has not been as dramatic as for buzz. General Impression has fallen from +13 last Monday to -10 this Monday, while recommendation has dropped from +8 to -2. Other measures show similar falls and the overall index score (a composite of 6 key measures) has dropped from +10 to -1. Clearly any drop is not good news, but these could have been much worse.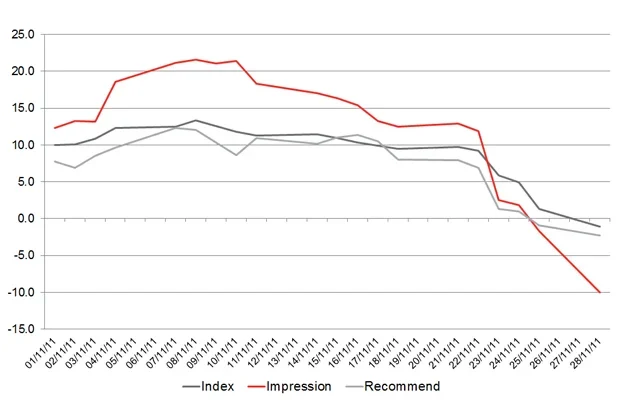 Thomas Cook now has new funding and is advertising to reassure customers. The stakes are high. Further declines in public perception could be very damaging but if this advertising can halt the fall and eventually start to reverse it, then Thomas Cook will feel that the news did not lead to as much a crisis of public perception as it could have done.
Often problems for big brands can cause views about the whole sector to decline and it would have been this worry that caused competitor Thomson to move quickly last week and launch its own advertising campaign to reassure the public about its financial strength. There has been a slight decline for Thomson but it is very slight (Index dropping from +9 to +6) and it will, for now, be confident that a contagion effect has been largely avoided.
This article also appears in CityAM