A new YouGov Profiles study reveals which of us are using cars every day
For some driving is a hobby, for others it is their profession and their source of income, but how many Brits in the UK are using their cars every single day? YouGov Profiles reveals that the vast majority of drivers (80%) use their cars at least two days each week.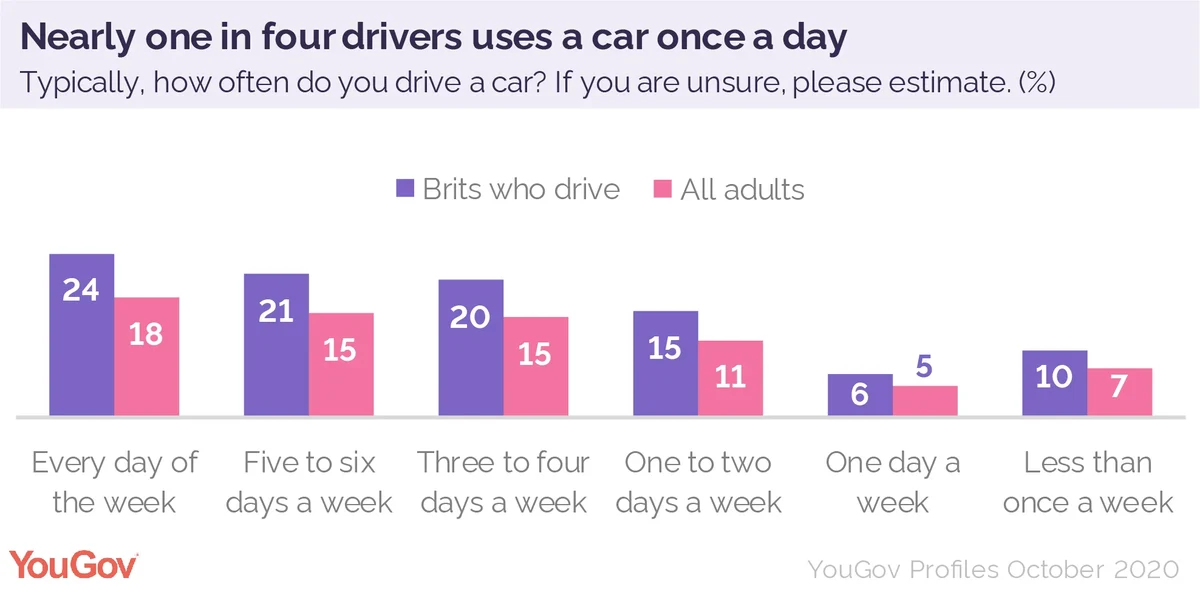 However, nearly one in four drivers (24%) say they drive a car every single day, equivalent to around one in six (18%) of all adults including those who do not drive. But what cars do they opt for and how their attitudes differ to the general population?
Those driving every day are much more likely to be using second-hand vehicles as their main cars (69%) compared to the general population (48%).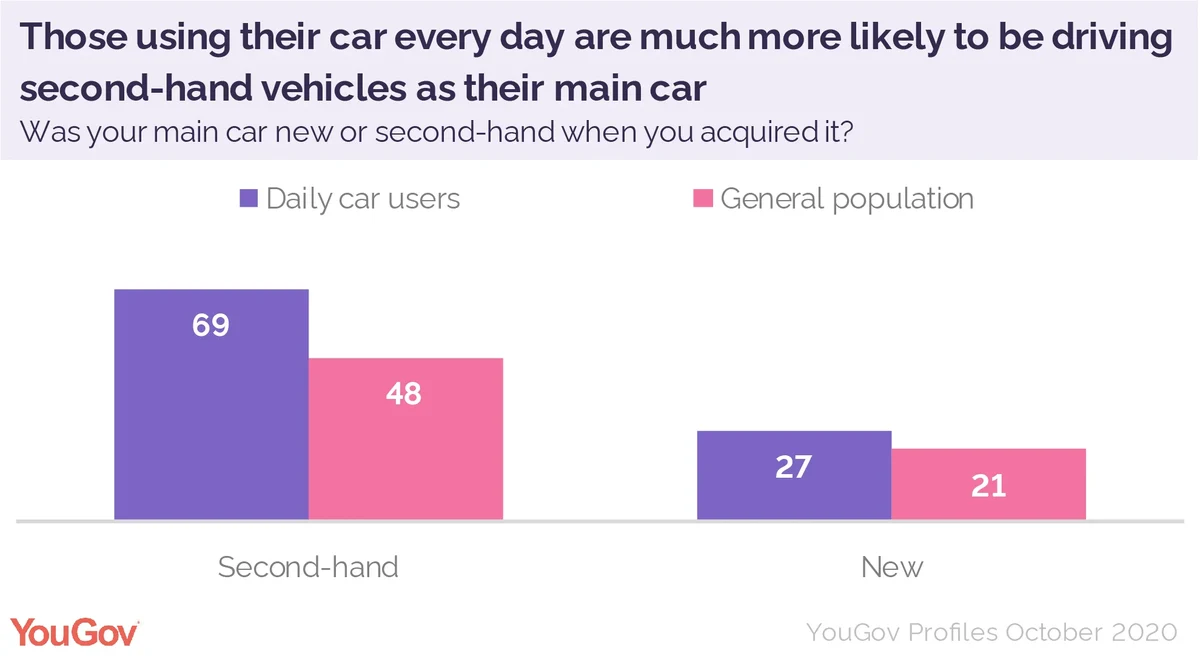 Only 27% of those driving every day have a first-hand vehicle as their main cars – compared to 21% of the general population.
Every day drivers are most likely to be using small hatchbacks (25%), while 19% opt for small cars and 10% drive salon-type cars. Only a minority of daily drivers use larger vehicles such as SUVs (2%) and large mini-van type vehicles (2%).
The most popular brand of car used by daily-driving Brits is Ford (16%) followed by 11% who drive a Vauxhall and 7% who drive a Volkswagen.
Brits getting behind the wheel are also less likely to agree with climate change related statements when compared to the general public. For example; 54% of daily drivers agree that climate change is the biggest threat to civilisation, compared to 61% of the general public.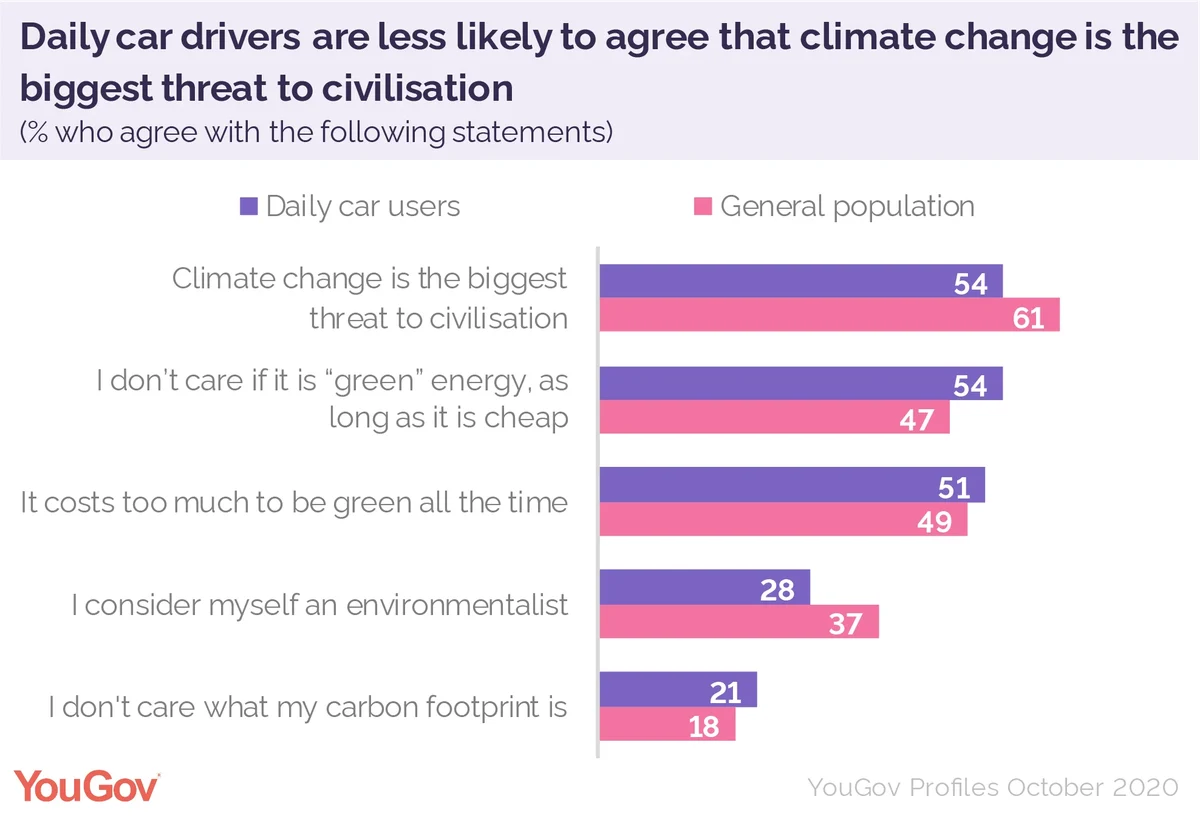 Brits driving daily are also less concerned about purchasing from brands who are socially and environmentally responsible (33%) when compared to the general population (41%). Less than three in ten (28%) of daily drivers would also agree that they are environmentalists whereas 37% of the general population do.
Learn more about YouGov Profiles here