With some parts of the world now breaking free of the pandemic-related shackles, many people's thoughts are turning to a well-earned holiday.
Our new tool, DestinationIndex, has been tracking the UK public's perceptions of almost 40 destinations every day, allowing us to build up a picture of where people are planning to go on their next trip – and the factors that feed into those holiday choices.
Here are the current top five destinations for UK holiday-makers, as per our Intent metric ("When you are next in the market to plan a holiday, which destination are you most likely to visit?").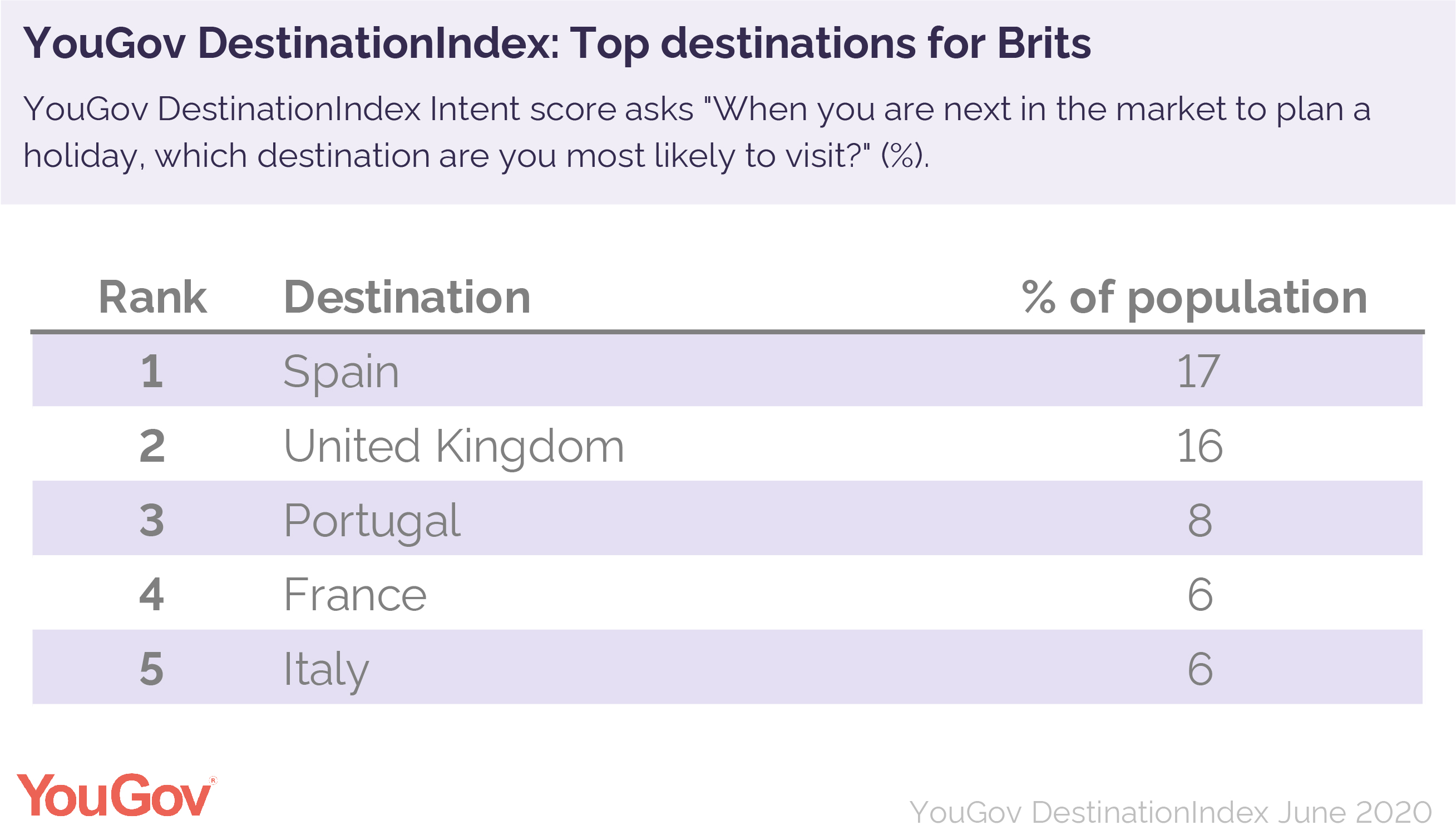 As you can see, the most popular destination for Brits' next holiday is Spain – with the UK coming a close second. Other European nations make up the rest of the top five.
But the table doesn't show the full story, as this ranking has changed over recent weeks – perhaps as pictures of over-crowded UK beaches have emerged while plans for airbridges to popular overseas destinations have been made.
Here's how the top five destinations are tracking since the beginning of June – and you can see how the plans of the public have changed over time.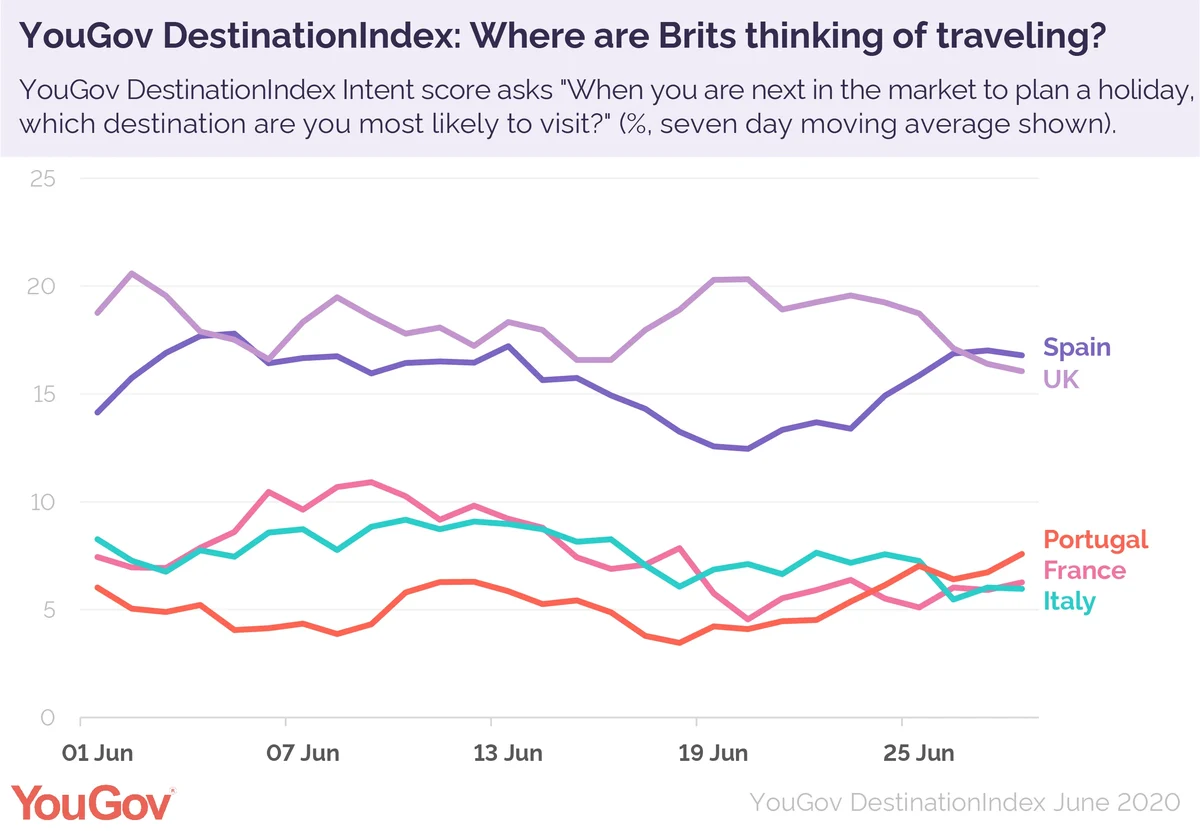 As the chart shows, the UK has lost its number one spot only in the past few days, perhaps as further-flung holidays have become more of a realistic possibility. But while Intent for some other top-five destinations has remained steady, the number of those intending to travel to Spain has steadily risen since 20 June. Over that same period, the number of people planning for a Portuguese getaway has almost doubled too, seeing the destination rise from fifth place to third in a relatively short space of time.
DestinationIndex in the UK tracks 40 destinations each day, across 16 metrics, giving tourism marketers the full picture of who wants to go where and why. The data in this blog covers the UK, but the tool operates in 25 markets across the globe, providing unprecedented access to the world's travel plans.
Metrics cover the full purchase funnel for tourism and range from awareness of a destination, through perceptions of quality, value, impression and more, right through to intent to visit.