As the Labour annual conference continues in Brighton, Jeremy Corbyn faces challenges over his leadership and the party's direction on Brexit from voters
Despite great protests at being booted out of the House of Commons as Parliament was prorogued, Labour MPs with Jeremy Corbyn at the helm have taken to Brighton for their annual party conference.
As the conferences, which began at the weekend, builds steam, Corbyn faces the challenge of keeping his party united in the coming months. While he does have the support of 54% of those who currently intend to vote Labour, half of those who did so back in 2017 now want a new leader. A third (34%) of current Labour voters agree that he should step aside.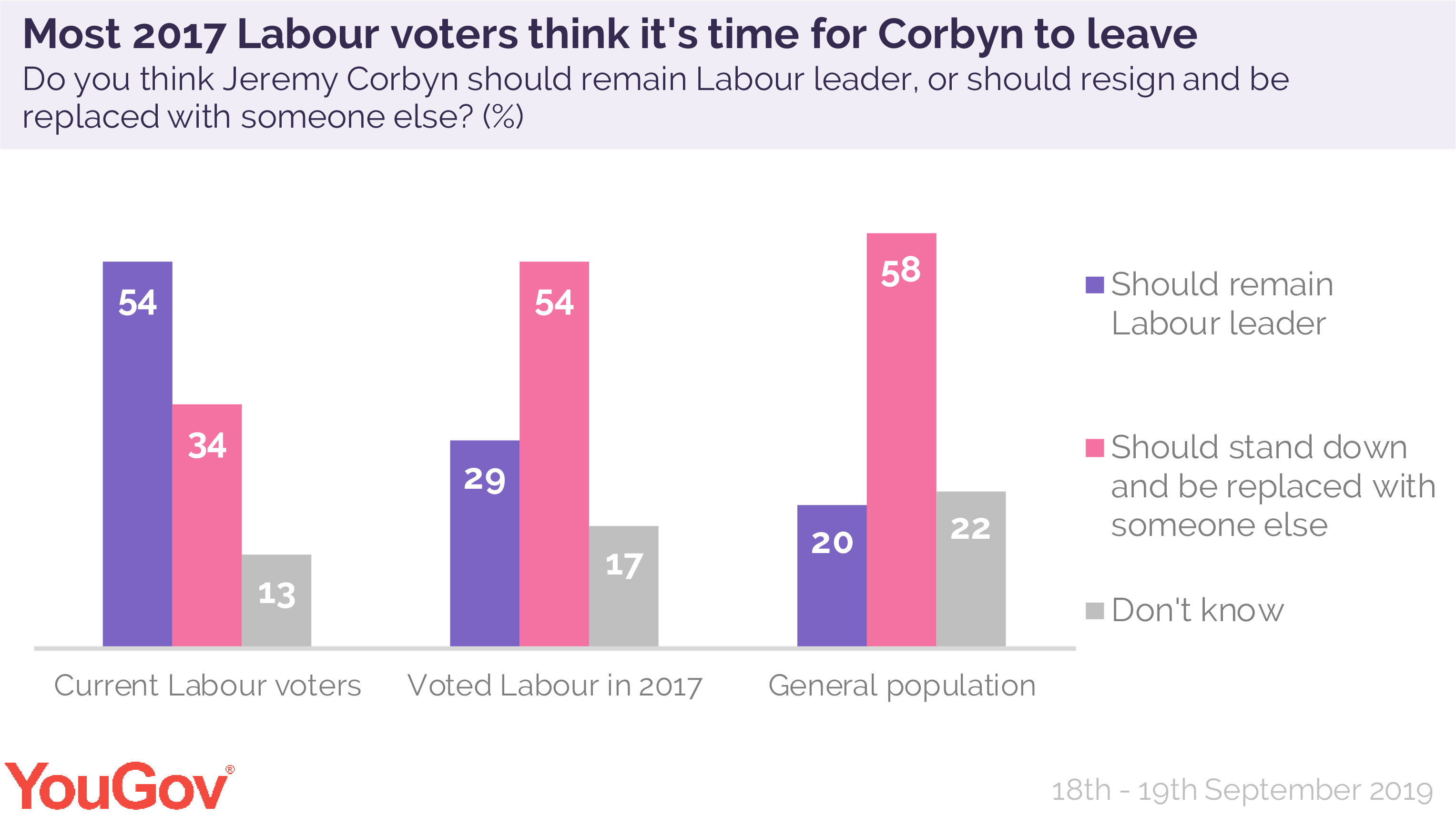 The main topic of discussion at the conference is sure to be Brexit. With the latest deadline for the UK's exit from the EU just weeks away, a significant portion of Labour voters are still confused about the party's plan. A third (35%) of current Labour voters say Labour's policy on Brexit is unclear or confusing to some extent, while half (52%) say the policy is at least fairly clear.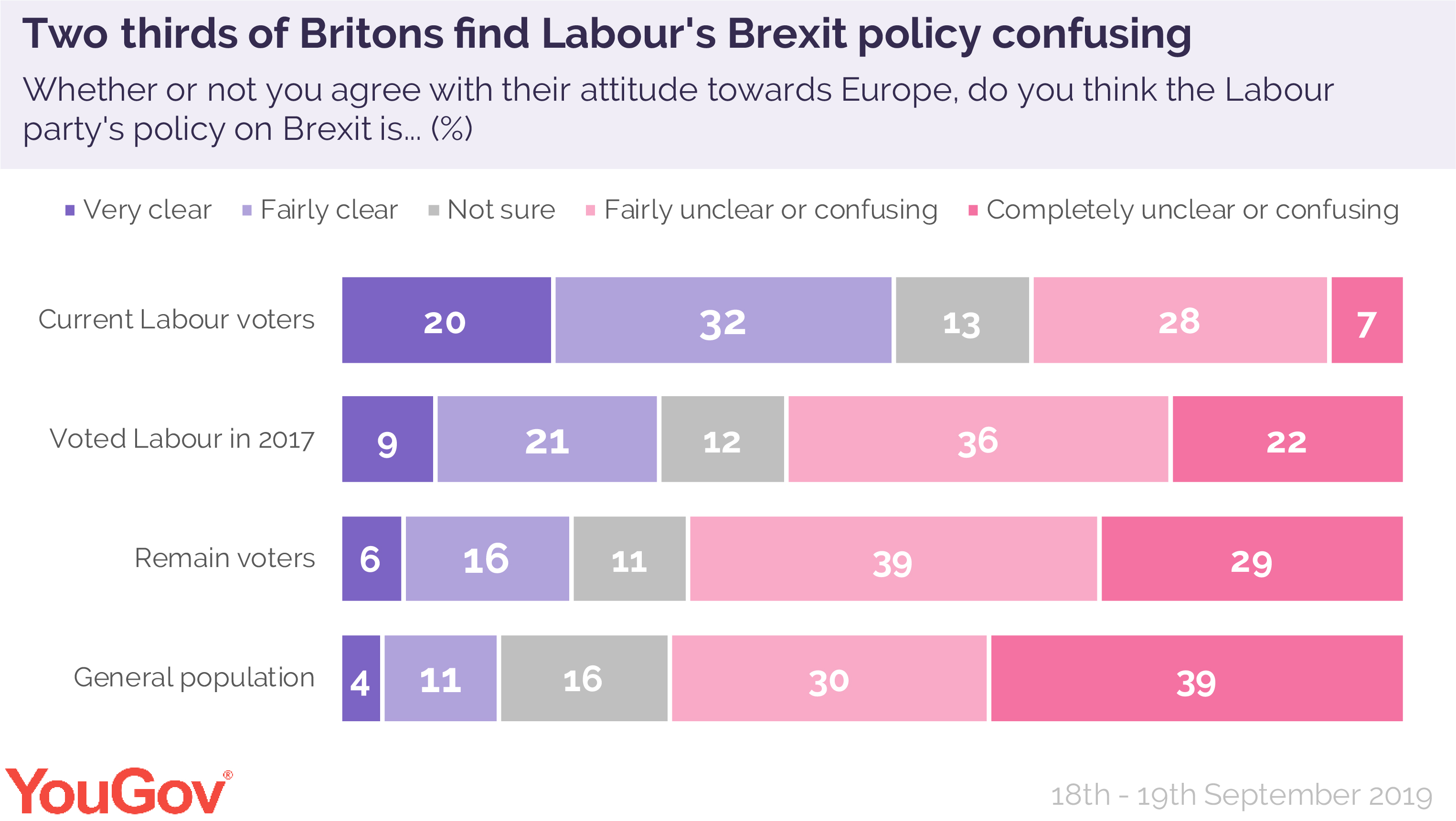 The Labour Party will also be seeking to win over the hearts and minds of Remain voters ahead of a potential general election, but the majority (68%) of them say Labour's stance on Brexit is unclear or confusing to some extent. Just 22% think Labour's position is clear.
Among Leave voters, the number of those saying they don't fully understand Labour's position on Brexit rises to 80%. Just 9% of Leave voters say they understand Labour's Brexit policy to some extent.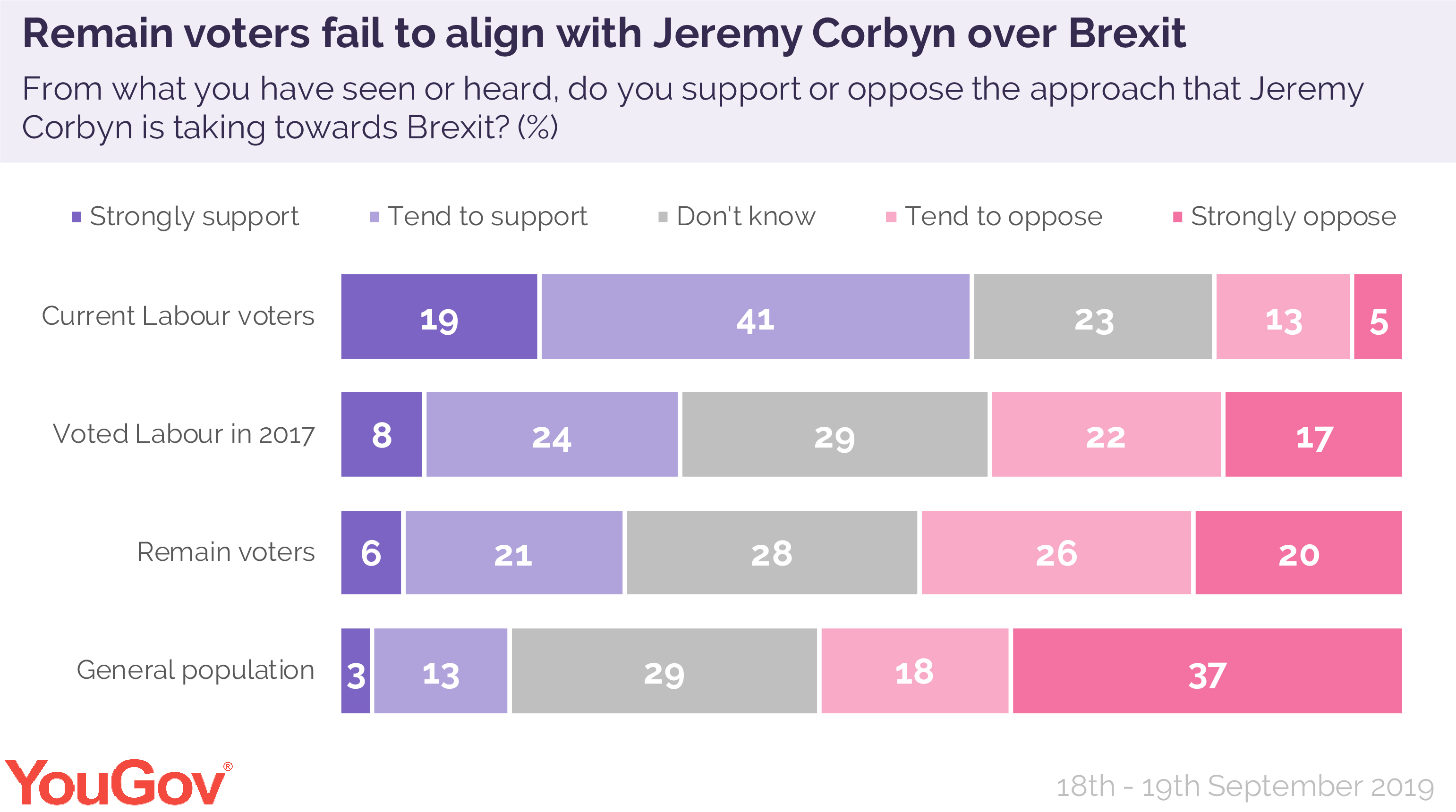 Despite other challenges, Jeremy Corbyn has the support of his party when it comes to Brexit, with 61% of current Labour supporters backing their leader to some extent, and only 18% opposing the direction he's taken.
However, while Jeremy Corbyn's Brexit plans appeal to a quarter (27%) of Remain voters, just under half (46%) of those who voted Remain in the EU referendum say they do not support his approach. That number rising to 55% of the general population.
Image: Getty