Half of the GB population believes that stress can cause cancer, new YouGov research conducted on behalf of World Cancer Research Fund (WCRF) shows.
YouGov Omnibus data indicates that half of people (50%) believe stress can be a factor in causing cancer, along with smoking (87%), being overweight (62%) and drinking alcohol (59%).
There is no official evidence that stress is linked to the disease, though some have pointed out that stress can lead people into coping mechanisms such as smoking and drinking alcohol.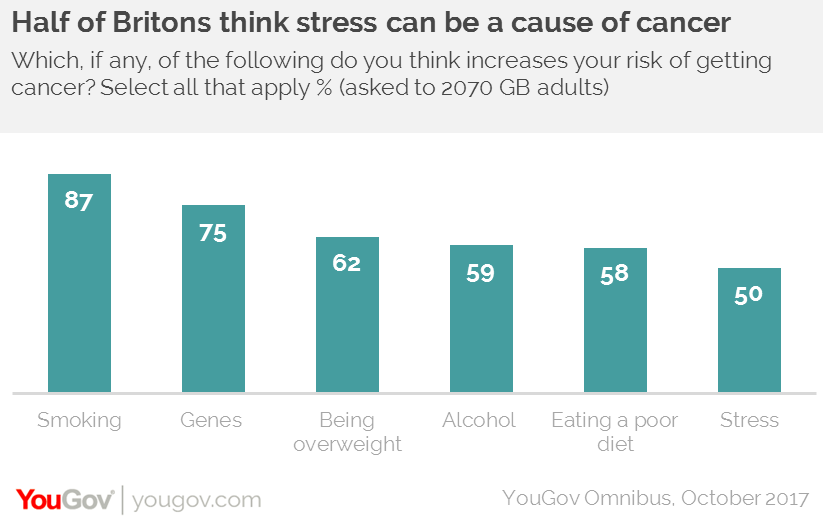 More people think that smoking is a risk than think genes are (inheriting the disease from a blood relative) (87% vs 75%), though men are 10% less likely than women to think it can be linked to your genetic makeup (70% vs 80%).
Those aged 25-34 and 45-54 are the most likely to believe that stress increases the risk of cancer (both 53%). This is followed by those over 55 (51%), 18-24 (50%) and then 35-44 (42%)
Those from London and the South are far more likely to think that stress can be a cause of cancer, 56% and 55% respectively, compared with those in the Midlands (48%) and the North and Wales (both 44%).
Image Getty