YouGov's Children's Omnibus reveals what Santa can expect to find waiting for him in the nation's homes this year
Just before bedtime this Christmas Eve, millions of children will excitedly leave out a treat for Father Christmas. Given that the man with the sleigh and reindeer leaves them with a stocking full of gifts, the deal seems heavily weighted in favour of the nation's young.
Now new YouGov Children's Omnibus research among 398 kids aged 6-10 reveals what festive treats they plan to leave out for Santa, his helpers, and reindeer on December the 24th.
Overall, around nine in ten children in this age group (92%) say they leave some form of refreshment out for Father Christmas.
The treat most commonly left out is not, in fact, for Santa, but for his reindeer. More than three quarters (77%) of the children say that they put out a carrot out for Rudolph and his colleagues.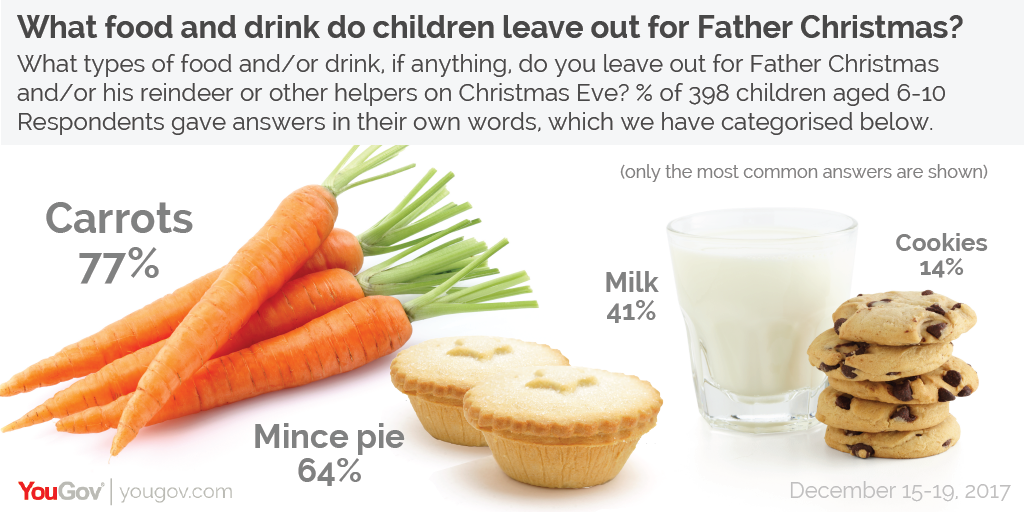 The big man himself is most likely to be the recipient of a mince pie, which almost two thirds (64%) of 6-10 year olds leave out. The next most frequent forms of treat are a glass of milk (41%) and cookies (14%). Overall, nine in ten (91%) leave out some form of food, and two thirds (68%) some form of drink.
Snowballs for Santa?
The results also reveal a potential reason that Father Christmas is so jolly as he goes about his work – he may be more than a little tipsy.
A quarter of children in this age group (26%) attempt to ply Santa with some form of booze on Christmas Eve. The distinctly non-traditional beer is the most common tipple provided, representing 38% of all alcoholic offerings, followed by the more traditional sherry and whiskey (both on 23%).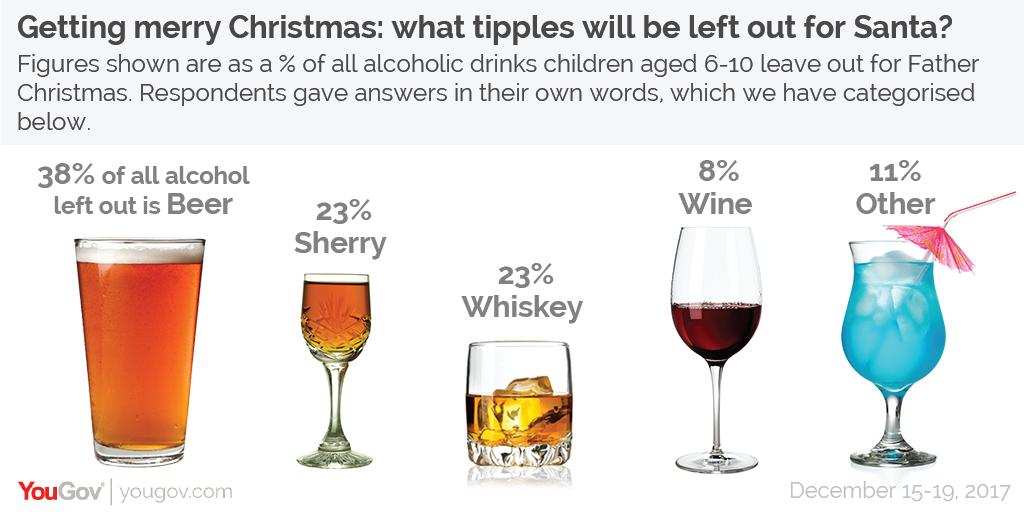 Photo: Getty