UK consumer confidence rose slightly during August, the latest data from YouGov and the Centre for Economics and Business Research shows.
The latest analysis finds that the YouGov/Cebr Consumer Confidence Index stands at 107.6 this month – up from 107.2 in July. Any score over 100 means more consumers are confident than unconfident and the August score is the highest the Index has been since the General election.
YouGov collects consumer confidence data every day, conducting over 6,000 interviews a month. Respondents are asked about household finances, property prices, job security and business activity, both over the past 30 days and looking ahead to the next 12 months.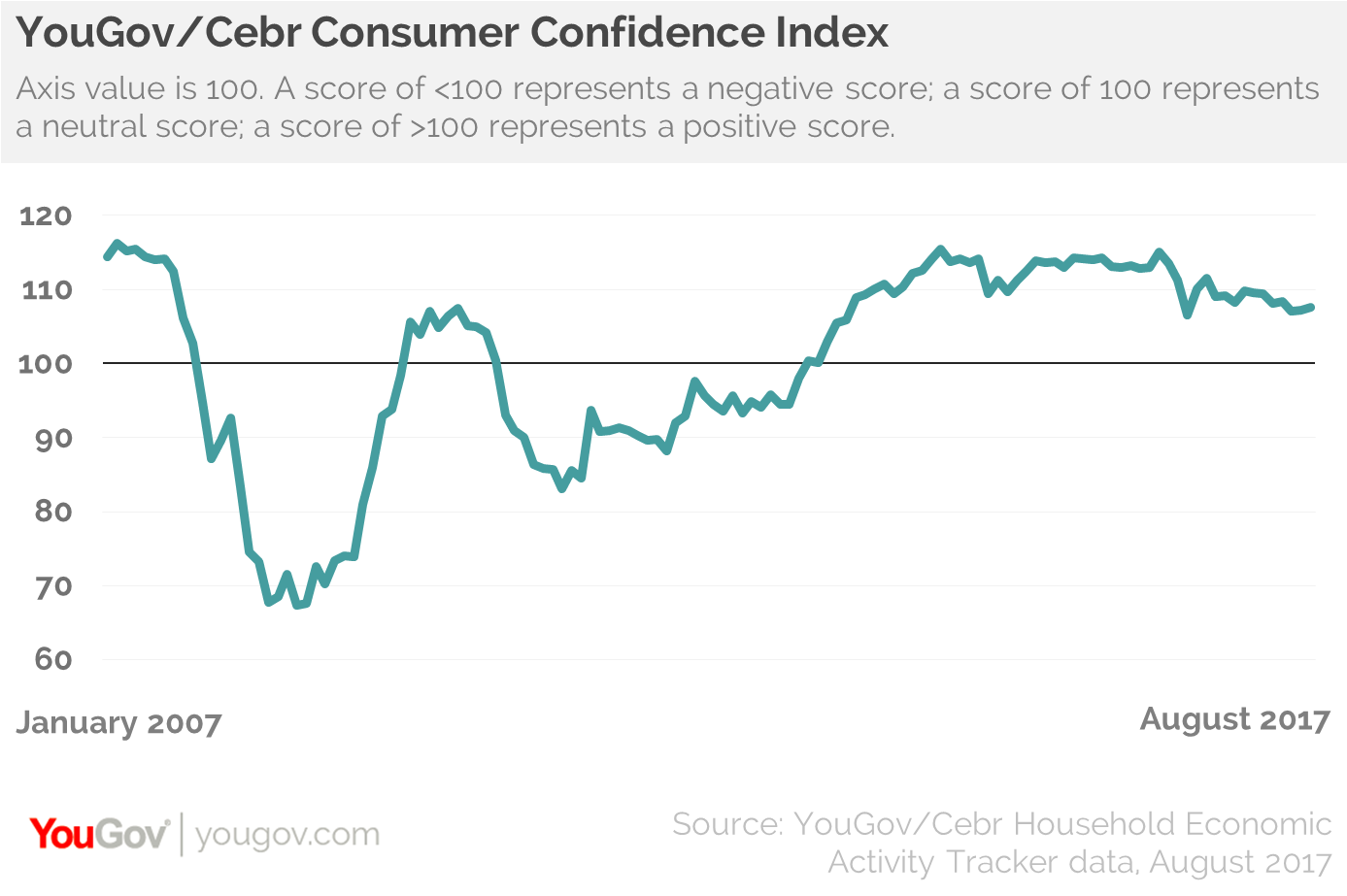 Five measures improved in August, while three declined. The areas seeing the strongest increase over the past month are anticipated job security over the next 12 months and house values in the coming year. It should be noted, though, that both measures are still below the level they were at before the general election.
The data also shows that household finances over the past 30 days have continued to decline – falling for the fifth month in a row, something that has never previously happened in the eight years YouGov has tracked it. Meanwhile, both backward and forward-looking business activity measures have declined to their lowest levels in three-and-a-half and four-and-a-half years respectively.
Although this month's consumer confidence figures bring good news, they have to be placed in context – they have not yet returned to where they were ahead of the election. This is demonstrated vividly when it comes to homeowners' expectations over the coming year. While there has been a notable improvement on this measure, it is still someway short of where it was in May and even further away from where it was ahead of last year's EU referendum." 
Image: Getty