As International Consolidated Airlines Group (IAG:LSE), the holding company formed from the merger of British Airways and Iberia, announces its half yearly report, we look at consumer opinion of British Airways for the first six months of 2017 
IAG's share price has risen steadily over the first half the year, increasing by around a third in value over the reporting period, and reaching a three-year high at the end of June.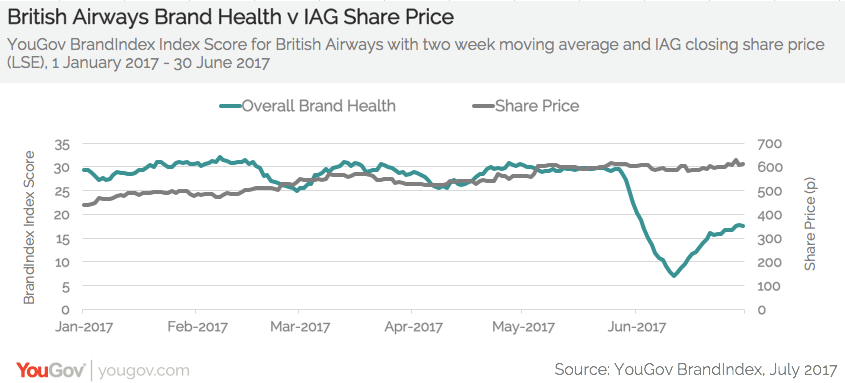 For the first five months of the year, YouGov's BrandIndex data, which measures the brand health of thousands of companies around the world on a daily basis, picked up a consistently high score for British Airways – IAG's biggest brand.
However, following the largescale IT failure over the late May bank holiday weekend that caused many flights to be cancelled or delayed, the situation changed significantly. Yet, even in these circumstances YouGov's data didn't show BA's brand health enter negative territory and in the weeks after the incident the brand's overall heath has recovered notably.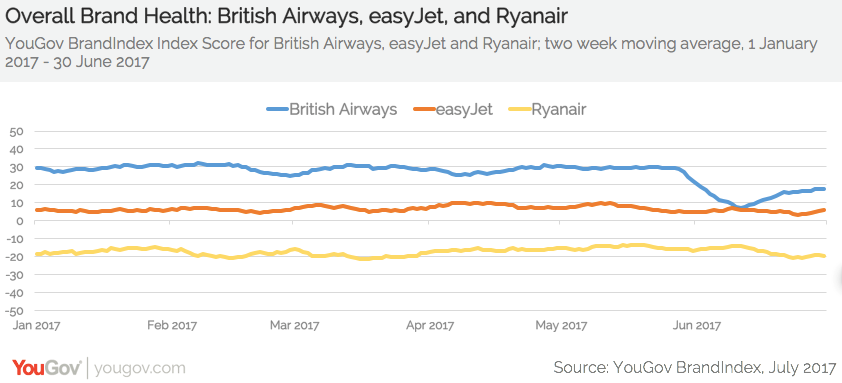 Despite the fall in May, British Airways never quite dipped below the brand health score of low-cost rival, easyJet, and BA maintained a significant lead over its other major short-haul rival, Ryanair.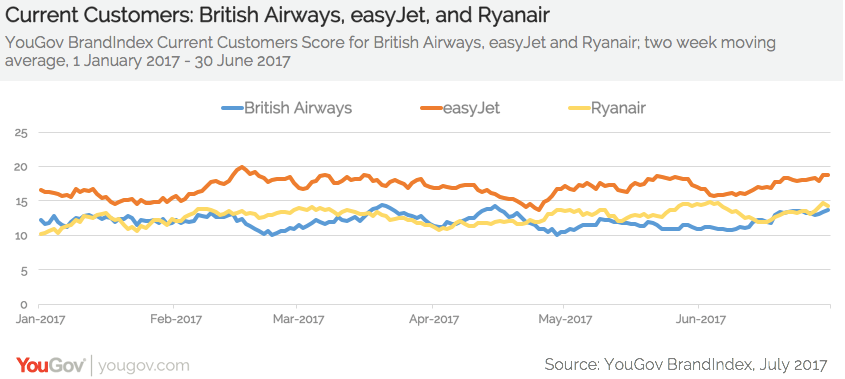 Where BA may have cause for concern, though, is with its reputation amongst current customers. If we only look at the data for this group, easyJet takes a clear lead, leaving BA in dogfight with Ryanair.
Image PA