After several jolts over the past year, consumer confidence is now treading a straighter path, albeit one that heads gently downwards
Consumer confidence continues to decline and it is getting closer to the level it was at immediately after the European Union referendum. This month, the YouGov/Cebr Consumer Confidence Index declined by -0.2 points to 107.9. This is its lowest level since July 2016, immediately after the UK voted to leave the EU. While any score over 100 shows more consumers are confident than unconfident, the Index has yet to get back to the levels it was at before June's vote.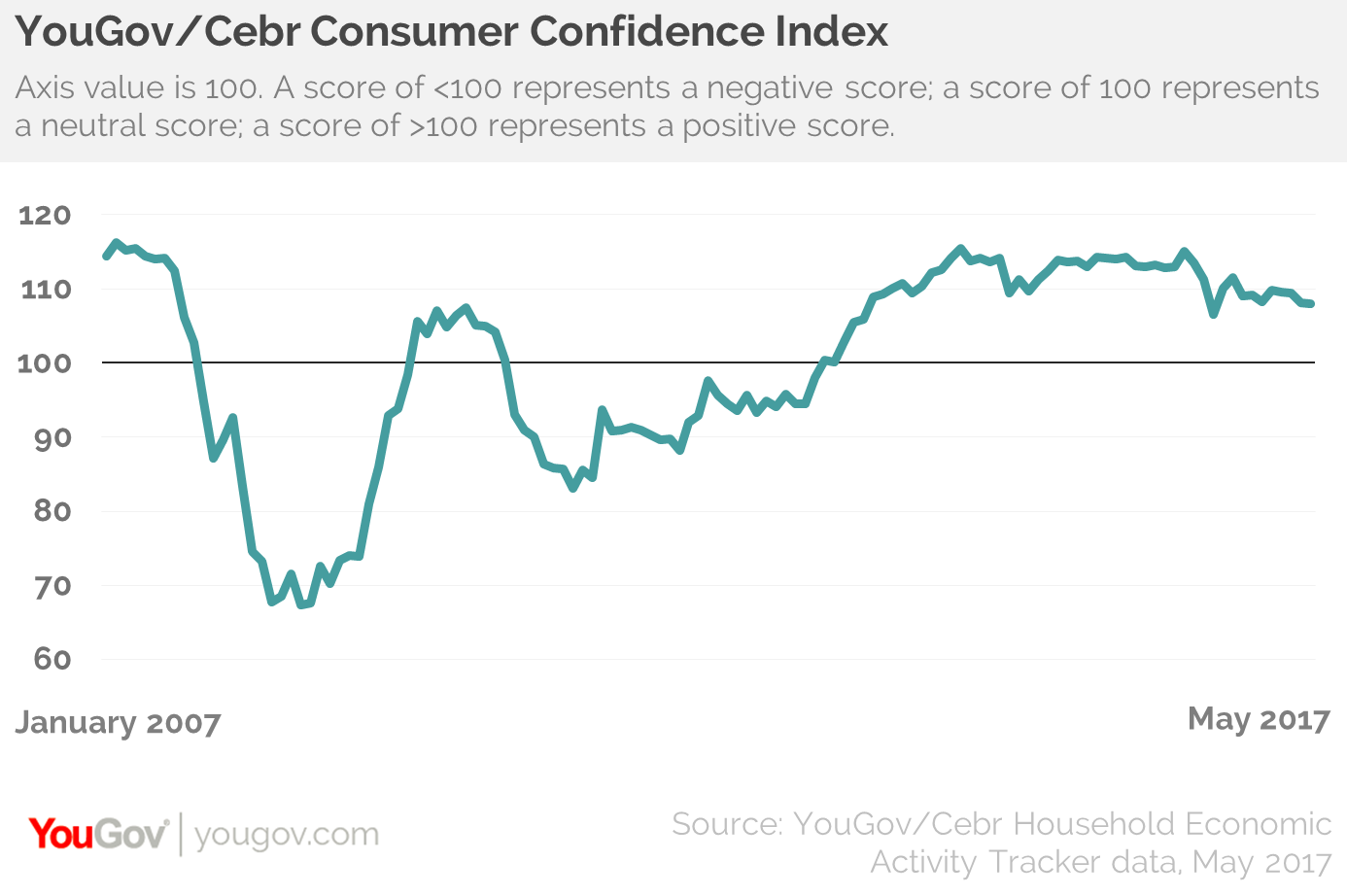 YouGov collects consumer confidence data each day with 6,000 interviews a month. Respondents are asked about household finances, property prices, job security and business activity, both over the past 30 days and looking ahead to the next 12 months.
Two of the eight measures have increased in May, while five have fallen and one is flat. Homeowners' expectations for property prices over the past month are unchanged while they have become slightly more optimistic about houe values over the coming year. Property prices remaining resolute is currently the main thing giving consumers confidence.
The most concerning aspect in the numbers is the continuing decline in people's household financial situations over the past 30 days. As consumers start to feel the effects of rising inflation, this slipped to the lowest level since December 2014, while expectations for household finances over the next 12 months also fell.
It looks like this may be the point where the slowing GDP figures start to translate to people's everyday lives and it doesn't take much for a tightening of purse strings to lead to a slowdown in the economy.
Find out more about YouGov Reports
Image from PA